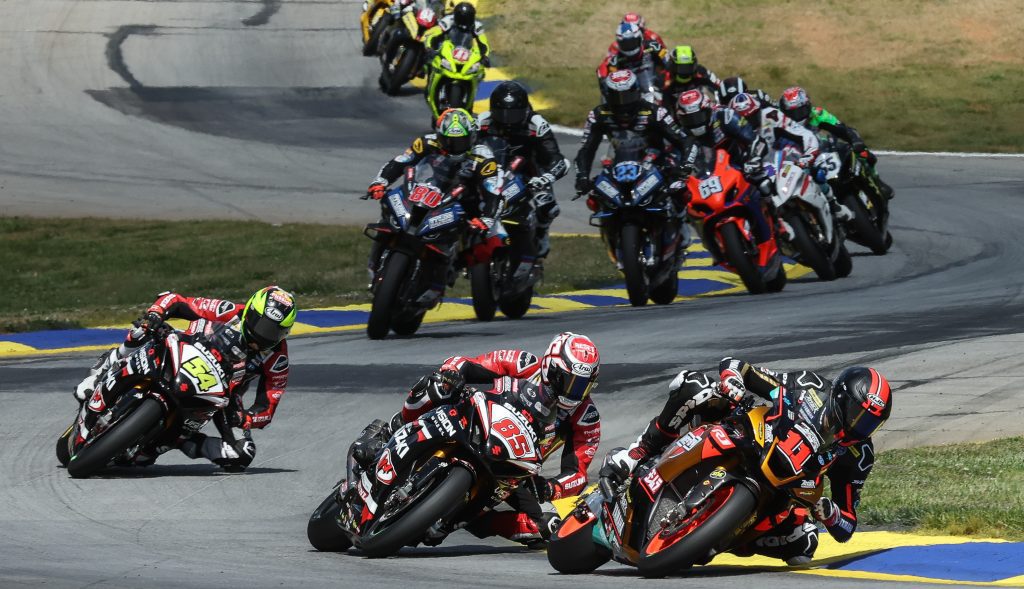 MotoAmerica, North America's premier motorcycle road racing series, is pleased to announce that Back On Track, a Rookies of '79 501(c)(3), is now a preferred charity of the 2023 MotoAmerica Championship.
"It was time for Back On Track, a Rookies of 79 charity, to expand into helping injured road racers," said Ronnie Jones, Executive Director of Back On Track. "When the founding members were racing, dirt track and road racing were combined with racers earning points in both disciplines to go towards the AMA Grand National Championship. After 12 years of focusing our efforts on injured dirt track racers, we are honored to be able to help injured road racers to also get back on track."
Back On Track (BOT) will provide fundraising efforts for injured racers during the 2023 MotoAmerica Championship through a fan-based effort with 100 percent of all donations going directly to injured racers. BOT will not take any administrative fees from any donation and no matter how small the donation, donors' efforts will make a large impact in helping injured racers get back on track.
"I'm proud to be a member of the AMA Rookies Class of '79," said MotoAmerica President Wayne Rainey. "The Management Group of MotoAmerica, including myself, are pleased to support Back On Track and support racers who are injured and miss events while recovering to get back in the series."
For more information or to donate, visit https://rookiesof79.square.site/donate