Notice
: Function wpdb::prepare was called
incorrectly
. Unsupported value type (object). Please see
Debugging in WordPress
for more information. (This message was added in version 4.8.2.) in
/opt/bitnami/wordpress/wp-includes/functions.php
on line
5865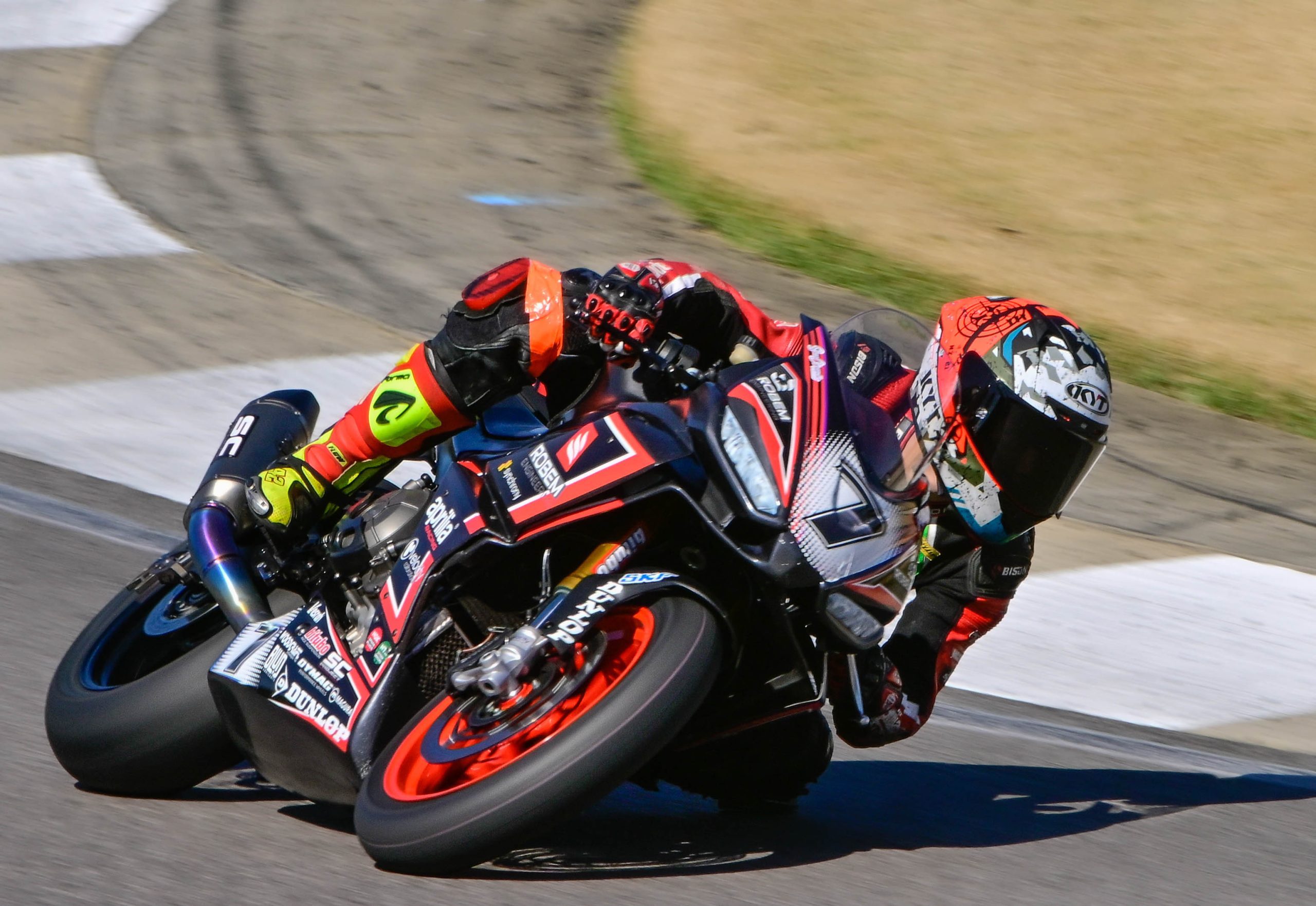 The 50th WERA Grand National Finals and the final round of the N2/WERA Motorcycle Roadracing National Endurance Series by Dunlop were a veritable showcase of talent for the MotoAmerica riders who participated in the weekend event at Barber Motorsports Park.
The rider who we dubbed "Mr. October" after he went undefeated aboard his MESA37 Racing Kawasaki ZX-10R and ZX-6R motorcycles, winning all nine of the races he entered at the 39th CCS/ASRA Race of Champions at Daytona International Speedway two weekends ago, kept up his winning ways for the second weekend in a row. The bantamweight bandido won another six races, this time at Barber.
But, the man of the meet was, in fact, a teenager (barely). Thirteen-year-old Alessandro Di Mario returned to the track where he clinched the 2022 North America Talent Cup Championship at MotoAmerica's final round of the season. Racing for Robem Engineering, Di Mario notched a total of eight race victories aboard lightweight and middleweight machinery, including a Yamaha YZF-R3 and an Aprilia RS 660. Fittingly, the Kentucky rider was also named the 2022 Nicky Hayden AMA Road Race Horizon Award winner.
Luke Power, who recently completed his first season in the MotoAmerica Supersport Championship, won three races at Barber before returning to his native Australia for the off-season.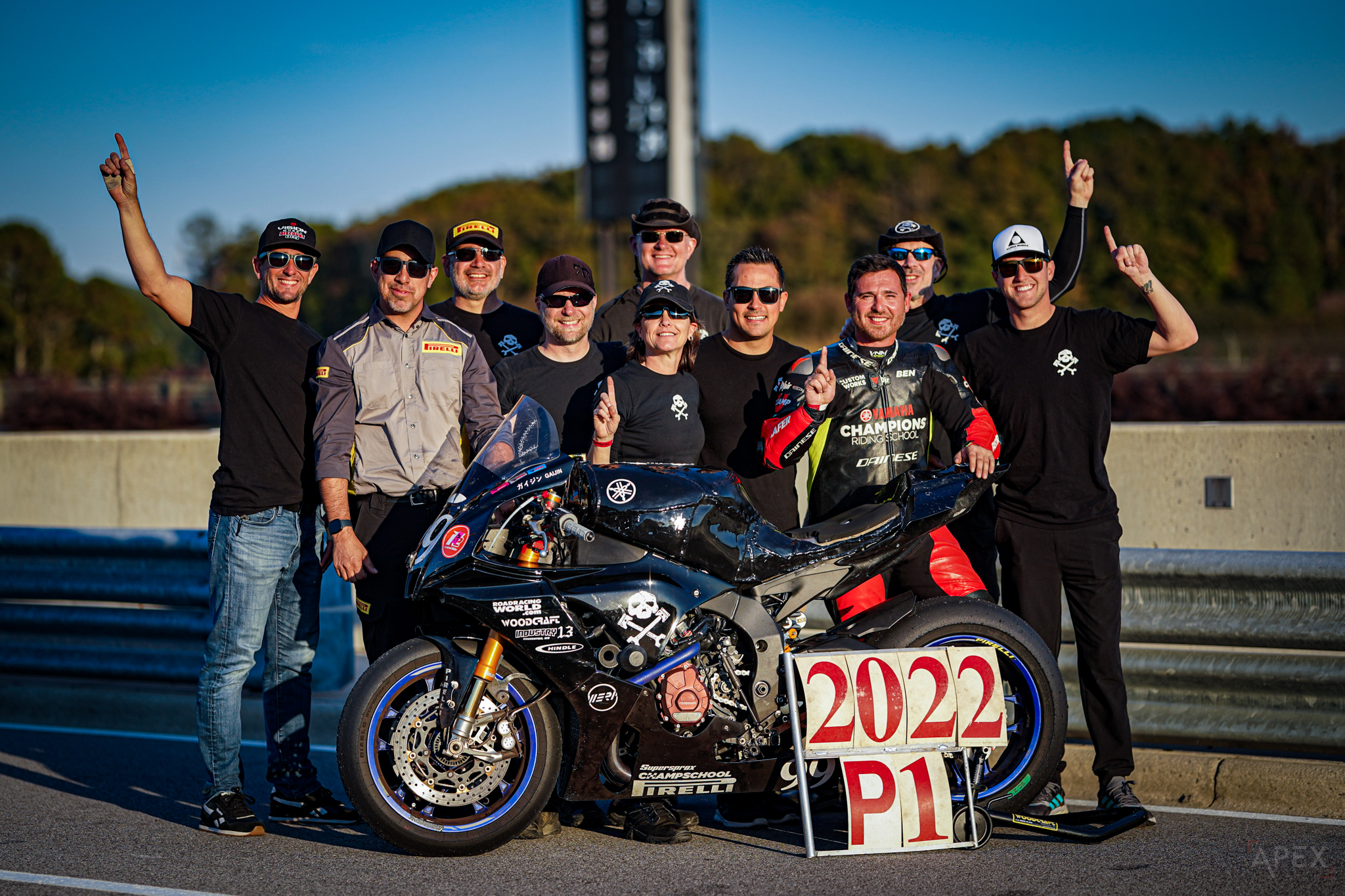 Other MotoAmerica winners over the weekend included Mathew Scholtz and Rocco Landers, who teamed up for N2 Racing/BobbleHeadMoto and took the victory in the WERA/N2 Heavyweight Endurance race. Second-place finishers Army of Darkness won the 2022 N2/WERA Motorcycle Roadracing National Endurance Series by Dunlop Championship with MotoAmerica regulars Geoff May and Cody Wyman, along with teammates Chris Peris and Ben Walters. Robem Engineering teammates Teagg Hobbs, Toby Khamsouk, and Di Mario won the WERA/N2 Lightweight Endurance race, while Chiefs Racing Team (featuring MotoAmerica riders Chris Parrish and Greg Reisinger, along with Brian Mullins) finished as runner-up in Lightweight Endurance.
Additional MotoAmerica riders who won races included Jason Waters and Jared Trees, while Blake Davis finished as runner-up in five races over the weekend.
Here's the complete rundown of the MotoAmerica riders who either won races, reached the podium, or finished in the top five at Barber:
Friday
WERA/N2 Heavyweight Endurance
1. N2 Racing/BobbleHeadMoto
2. Army of Darkness
3. Alpha Omega Racing
WERA/N2 Lightweight Endurance
1. Robem Engineering
2. Chiefs Racing Team
Saturday
A Superstock Expert and Novice
1. Stefano Mesa
2. Jason Waters
Heavyweight Twins Superbike, V6 Heavyweight, V7 Middleweight
1. Jared Trees
C Superstock Expert
1. Stefano Mesa
Formula 2 Expert and Novice, V5
2. Blake Davis
AMA 400 Superstock Expert and Novice
1. Alessandro Di Mario
2. Chris Clark
E Superstock
1. Alessandro Di Mario
2. Chris Clark
Formula 1 Expert and Novice
1. Stefano Mesa
Lightweight Twins Superbike
1. Alessandro Di Mario
D Superstock
2. Chris Clark
A Superbike Expert and Novice
1. Stefano Mesa
2. Gabriel Da Silva
Sunday
AMA 1000 Superbike Expert and Novice
1. Jason Waters
AMA Lightweight Twins Superbike Expert and Novice
1. Alessandro Di Mario
Open Superstock Expert and Novice
1. Geoff May
2. Stefano Mesa
3. Jason Waters
4. Gabriel Da Silva
5. Teagg Hobbs
400 Superstock Expert and Novice
1. Alessandro Di Mario
600 Superstock Expert and Novice
1. Stefano Mesa
2. Blake Davis
3. Luke Power
AMA Lightweight Superstock Expert and Novice
1. Alessandro Di Mario
750 Superstock Expert and Novice
1. Luke Power
2. Blake Davis
Lightweight Twins Superstock – WERA National
1. Alessandro Di Mario
Michelin WERA Superbike
1. Stefano Mesa
2. Geoff May
3. Taylor Knapp
4. Jason Waters
5. Teagg Hobbs
750 Superbike Expert and Novice & Heavyweight Twins
1. Luke Power
2. Blake Davis
5. Toby Khamsouk
Formula 2 Expert and Novice – WERA National
1. Alessandro Di Mario
2. Toby Khamsouk
600 Superbike Expert and Novice
1. Luke Power
2. Blake Davis
3. Gary Yancoskie