Notice
: Function wpdb::prepare was called
incorrectly
. Unsupported value type (object). Please see
Debugging in WordPress
for more information. (This message was added in version 4.8.2.) in
/opt/bitnami/wordpress/wp-includes/functions.php
on line
5865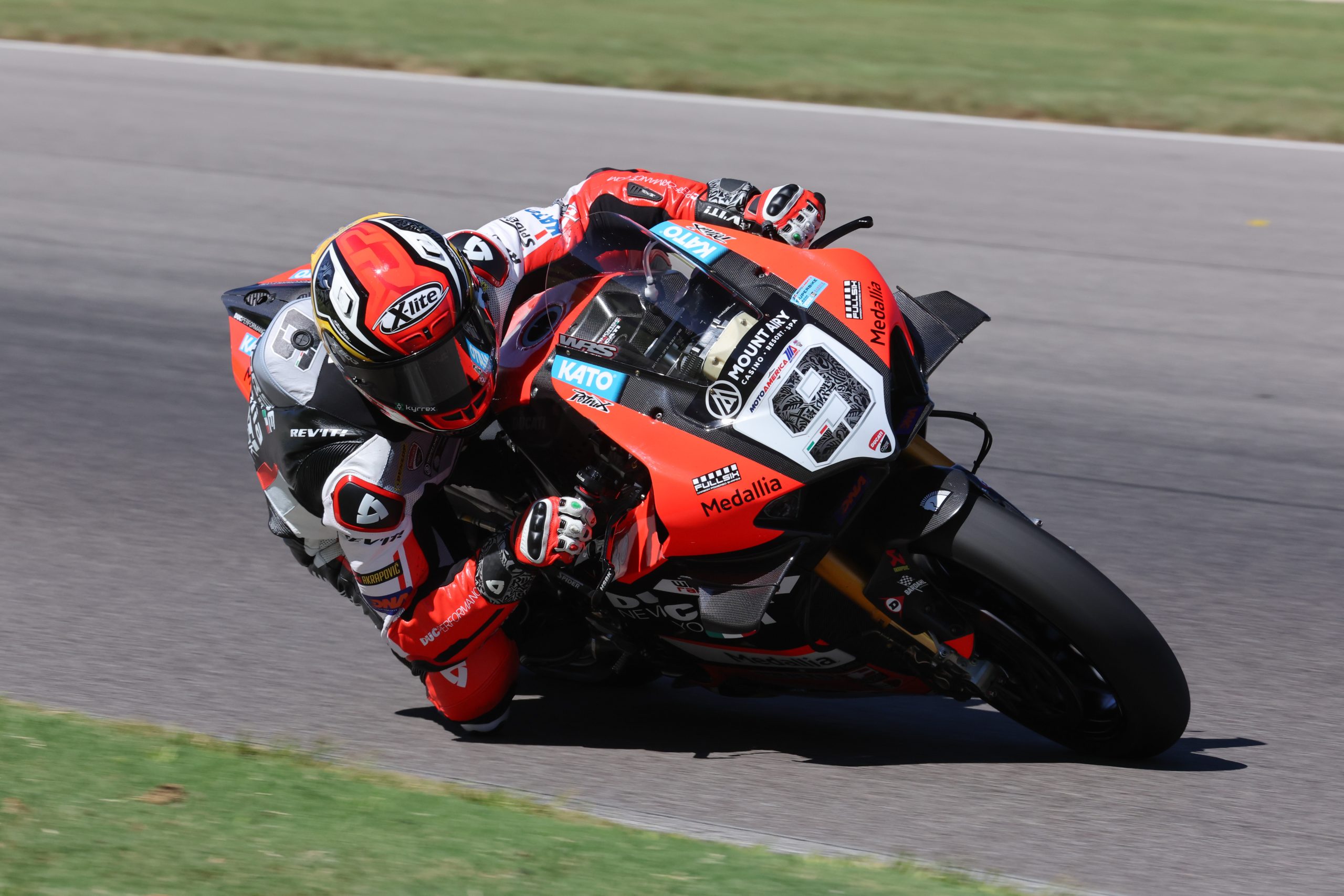 On Wednesday, in an online article published on Crash.net, Italian rider Danilo Petrucci made his clearest statement yet for what he plans to do in 2023. All indications are that the 32-year-old rider will not only continue his road racing career, but he has narrowed down his choices to two options.
"We have to talk about it with the Ducati managers, but now is not the time," he said. "They have other commitments, so let's wait for the championships to end. In any case, I should do either MotoAmerica or World Superbikes."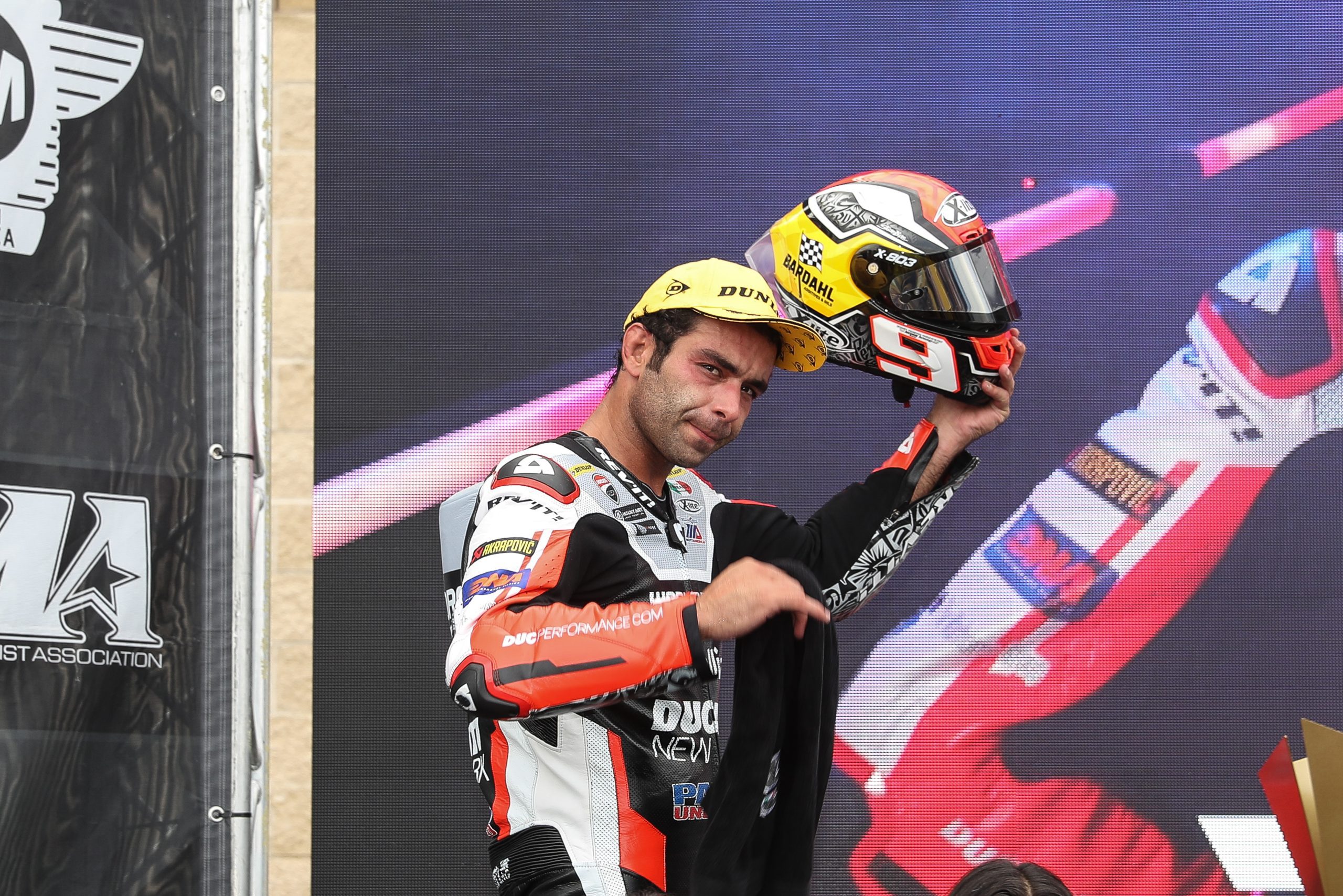 Petrucci, who finished as runner-up in the 2022 MotoAmerica Medallia Superbike Championship after notching five victories and reaching the podium in 16 out of 20 races aboard his Warhorse HSBK Racing Ducati NYC Panigale V4 R, also raced for Suzuki in the Thailand MotoGP as a replacement for injured rider Joan Mir after the MotoAmerica season concluded. However, he seems to have closed the book on his MotoGP career. "I'm very realistic," he commented. "In MotoGP, it's no longer time for me. I gave it my all, and now I recognize my physical limitations."
As for the Dakar Rally that he famously competed in last year–winning a stage of the grueling race–Petrucci has also ruled that out for 2023, but unlike his feelings towards MotoGP, he is not retiring completely from the Dakar. "I would like to do it again," Petrucci said. "Not in 2023 because I come from a really intense season, and the Dakar is very tough. 
"I would like to prepare my next participation well. Let's see if it will be possible to do it again in 2024, based on the other commitments. I'd love to."
But, for 2023, it will be either the MotoAmerica Medallia Superbike Championship or the FIM Superbike World Championship for Danilo Petrucci. Which will he choose?
Stay tuned.