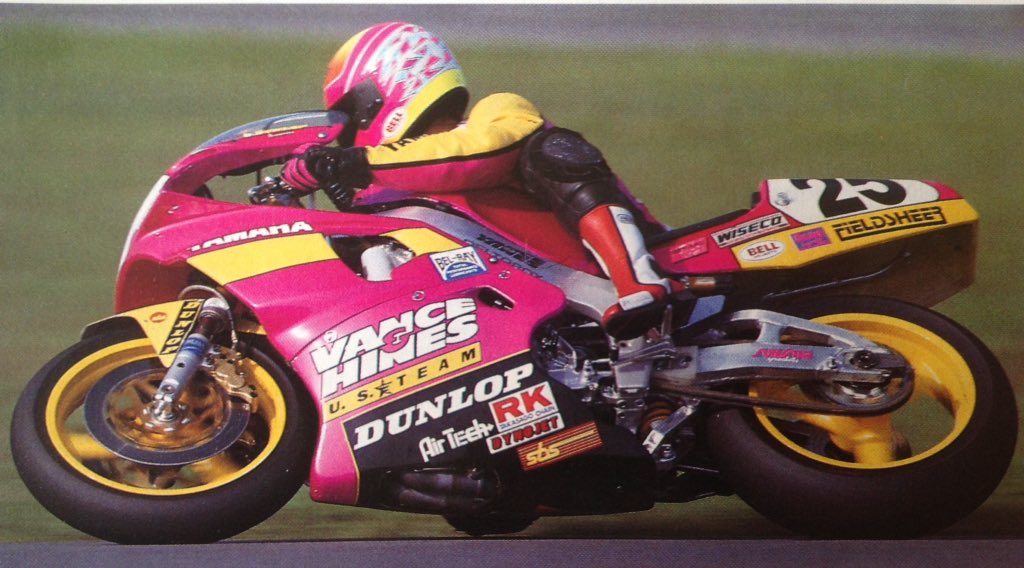 There is unfortunately some sad news to report today with the passing of 1990 Daytona 200 winner and AMA 600 Supersport Champion David Sadowski. "Ski" was just 58 years old.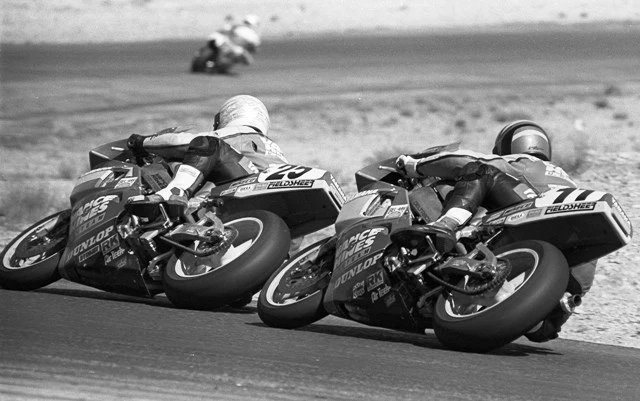 For most of the stories that I write for this Website, I don't go "first person" with my point of view. But, I'm making an exception for Ski because he was one of my first Superbike heroes. I count Wayne Rainey as my all-time motorcycle racing hero, but Ski is part of a group of riders from the early 1990s who I greatly admire, and that group also includes Thomas Stevens, Jamie James, and Tom Kipp.
For me, Ski epitomizes the phrase "local hood done good." and I say that with the greatest amount of respect. I lived in southeastern New Hampshire from the mid-1980s to late 1990s, in a little town about 30 minutes from North Hampton, New Hampshire. Ski was a local hero among us motorcycle riders and racing aficionadoes in that area because he was one of us. As the story goes, Ski used to ride his motorcycle around North Hampton and up and down New Hampshire's coastal roads with nary a concern for the posted speed limits. He was often pulled over by local law enforcement, given countless warnings, tickets, and I'm almost certain he lost his driver's license. One of the local policemen was actually a motorcycle rider himself, a racing fan, and a frequent visitor to Bryar Motorsports Park in Loudon, New Hampshire, which was the home of the Loudon Classic, the Loudon Road Racing Series, and a stop on the AMA road racing calendar. The policeman suggested to Ski that, if he wanted to ride like that, he should go up to Loudon and become a road racer. Well, David Sadowski did just that.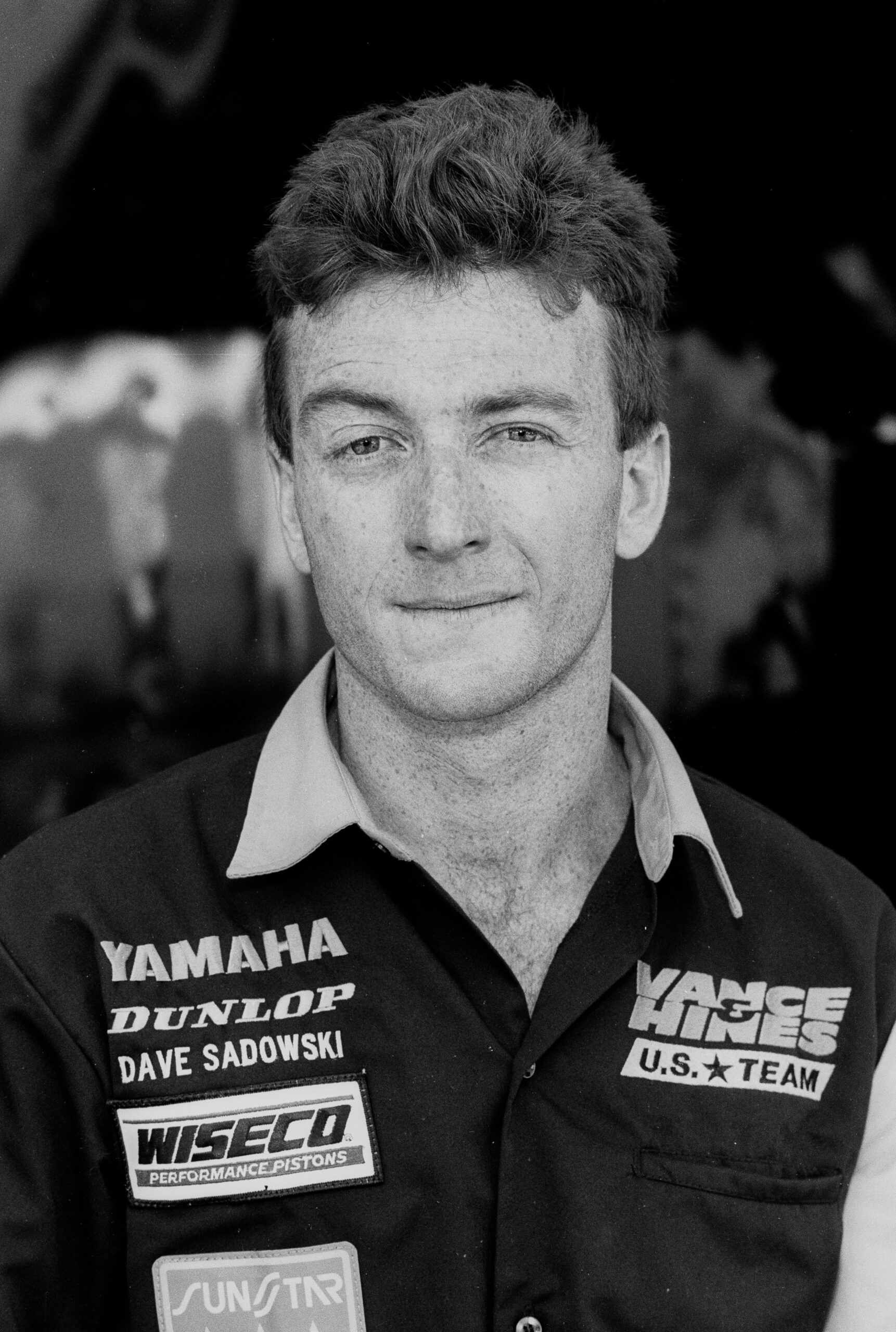 Elevating his game from a local street-riding legend (or hoodlum, depending on your point of view) to a bona fide motorcycle road racing hero beginning in New Hampshire, then New England, and finally, the United States if not the world, Ski's 1990 Daytona 200 win cemented him as a celebrity, and at the same time, he helped make the magenta, yellow, and black color scheme of the newly formed Vance & Hines Yamaha motorcycle road racing team absolutely iconic.
And, needless to say, Ski compelled me to create an entire wardrobe made up of magenta, yellow, and black Vance & Hines Yamaha-branded T-shirts, jackets, and in honor of that local hood who had done good, of course, a hoodie.
David Sadowski went on to do so much more beyond that magical 1990 season. He raced all sorts of motorcycles, won two Formula USA National Championships, and is still considered by many to be one of the best-ever road racing TV broadcast color commentators.
I saw him near the hot pit at COTA a few years ago, and I gave him a really big hug and spent some time talking with him. I'm glad I did because I had no idea it would be the last time I would see him.
Godspeed, Ski. You will always be my New Hampshire hero.