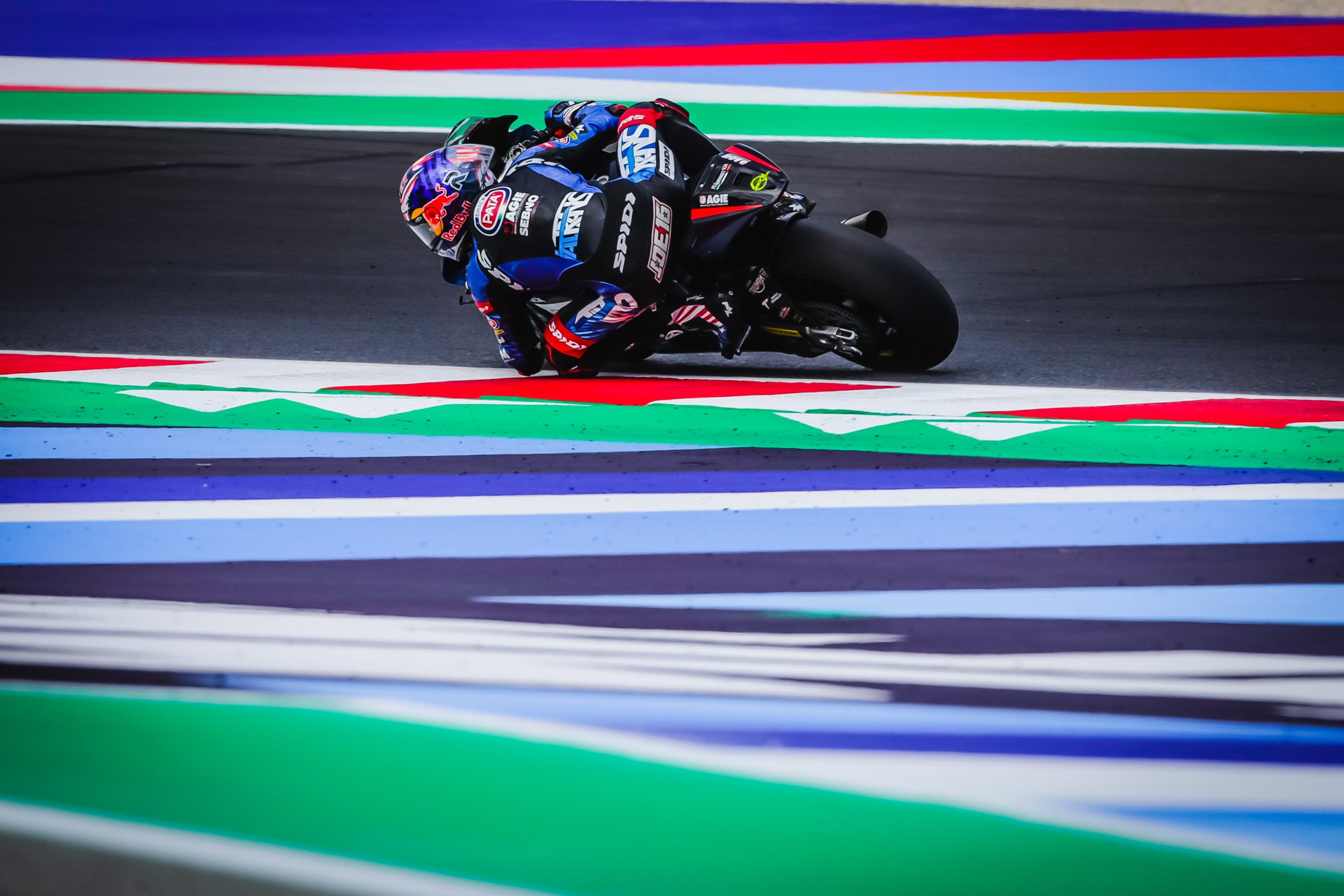 Two of the three Americans in the Grand Prix of San Marino in Misano, Italy, took advantage of a race of attrition in the Moto2 GP on Sunday, with Italtrans Racing's Joe Roberts and American Racing's Cameron Beaubier finishing ninth and 14th, respectively. Moto2 rookie Sean Dylan Kelly, meanwhile, joined the long list of fallers at Misano when he crashed out of 18th place with six laps to go.
The race featured a first-time winner, with Spaniard Alonso Lopez taking the victory as he withstood the advances of Flexbox HP40's Aaron Canet to give the +Ego Speed Up Boscoscuro team its first win of the season. Augusto Fernandez, meanwhile, finished third in the GP and leads the World Championship by four points over Ai Ogura, with the Japanese rider finishing fifth at Misano.
Roberts, who started from the fifth row, finished 5.86 seconds behind IDEMITSU Honda Team Asia's Somkiat Chantra and 1.3 seconds ahead of Liqui Moly Intact GP's Jeremy Alcoba to claim ninth.
Beaubier turned what had been a rather dour weekend for the five-time MotoAmerica Superbike Champion into a points-paying finish, taking full advantage of others' mistakes to finish 14th. Beaubier, who qualified 24th, had a mostly lonely ride to 14th, some eight seconds behind RW Racing GP's Barry Baltus and over three seconds clear of Alessandro Zaccone.
Beaubier's race was slowed right away when Jake Dixon highsided in turn two, forcing the American Racing team rider to take evasive action and not hit the Brit's sliding Inde GASGAS Aspar Kalex.