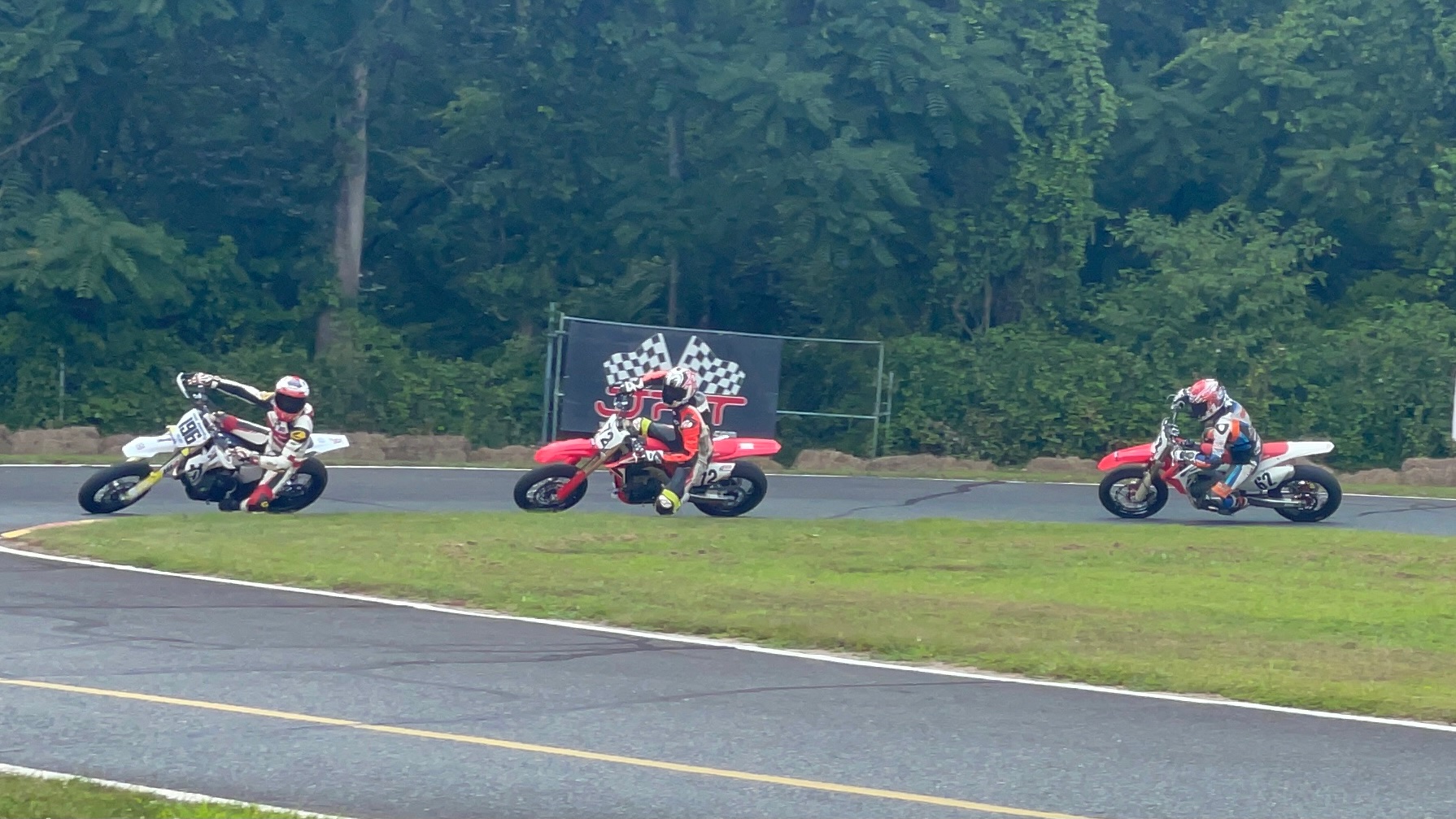 What do MotoAmerica road racers do on off-weekends when they're not competing in America's premier motorcycle road racing series? They race, of course.
SportbikeTrackGear.com Junior Cup competitors, and good friends, Gus Rodio, Ben Gloddy, and Joseph LiMandri Jr. got together at Sandy Hook Speedway in the appropriately named town of Street, Maryland, and they entered round six of the racetrack's Mini Moto Championship.
Beneath sunny skies and air temperatures in the mid-80's Rodio, Gloddy, and LiMandri Jr. swept the podium, with Rodio notching the win over Gloddy in second, while LiMandri Jr. rounded out the all-MotoAmerica podium.
After the victory, Rodio said, "I had a great race with Ben and Joe today. I qualified first and finished first in both the heat race and the main event. I was just trying to push really hard, so I would have a big-enough gap to get through lapped traffic so Ben couldn't catch me. I had a great day. Thanks to Sandy Hook Speedway for letting us come race."
The trio will be back in action again next weekend as they compete in round six of the 2021 SportbikeTrackGear.com Junior Cup Championship, which takes place at Brainerd International Raceway in Brainerd, Minnesota.
To purchase tickets for all MotoAmerica events, click HERE
For information on how to watch the MotoAmerica Series, click HERE
For the full 2021 MotoAmerica Series schedule, click HERE