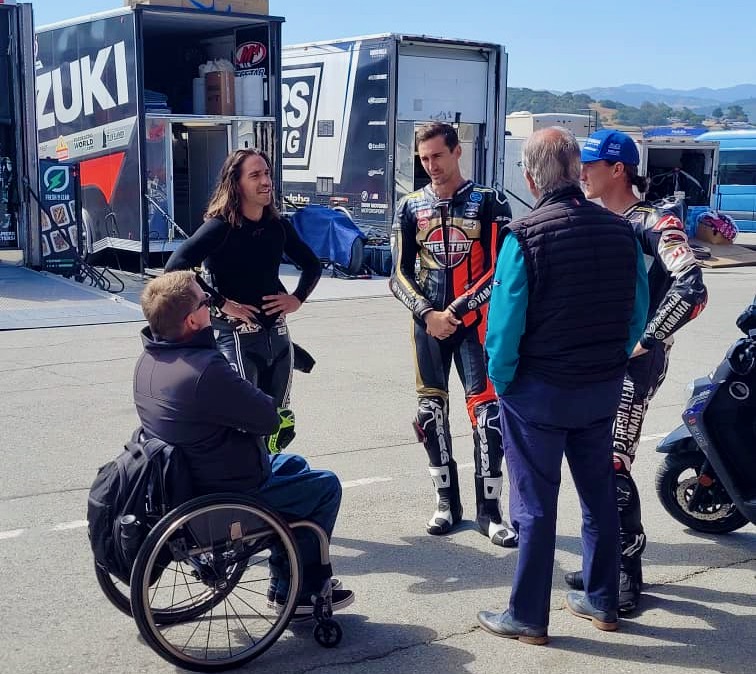 Following an invitation by Dunlop, the spec tire manufacturer of the MotoAmerica series, seven Medallia Superbike riders and a Steel Commander Stock 1000 rider competing in Superbike Cup joined test rider Bryce Prince at WeatherTech Raceway Laguna Seca for a special test session on America's Independence Day.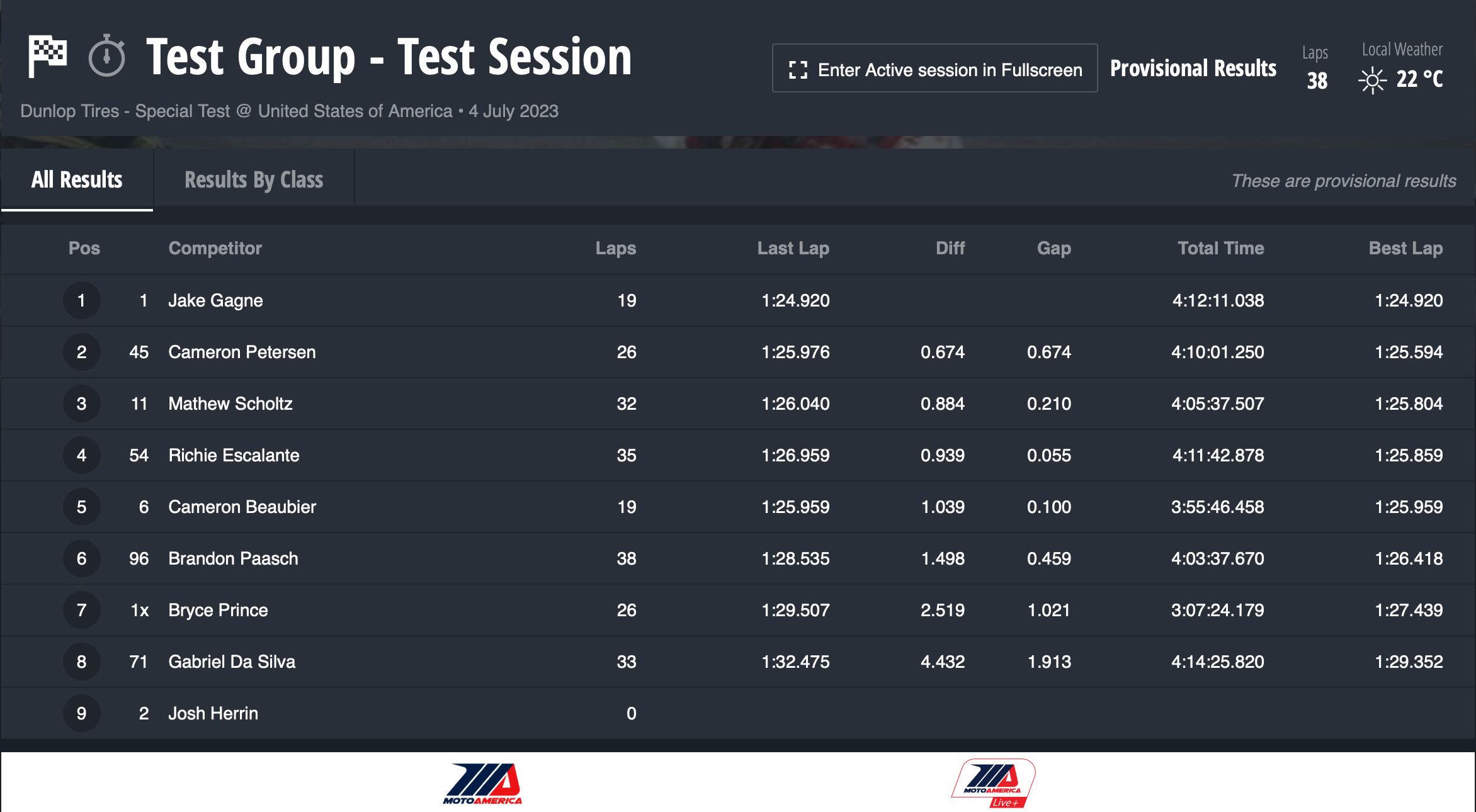 Fresh N Lean Progressive Yamaha Racing's Jake Gagne and Cameron Petersen, Tytlers Cycle Racing BMW's Cameron Beaubier, Vision Wheel M4 ECSTAR Suzuki's Richie Escalante and new team member Brandon Paasch, Westby Racing Yamaha's Mathew Scholtz, and Steel Commander Racing Kawasaki's Gabriel Da Silva all rode their respective MotoAmerica racebikes, and they were also joined by Warhorse HSBK Racing Ducati's Josh Herrin, who was aboard a loaner Ducati Panigale V4 streetbike.
The objective of the day was not to break the track record or lay down ultra-fast lap times, but two-time and defending champion Jake Gagne did post the fastest lap of the day, which was a 1:24.920. For comparison purposes, the outright circuit lap record is 1.22.908 set by Josh Herrin during MotoAmerica Superpole in 2018.
It's also notable that Gagne shared the distinction of running the fewest number of laps—just 19—with his former teammate, five-time MotoAmerica Superbike Champion Beaubier. On the other end of the spectrum, Paasch took advantage of the bonus seat time at Laguna Seca to acclimate to his new Suzuki GSX-R1000R Superbike. The New Jerseyan, who took a red-eye flight to get to the track in time for the test, maximized his productivity during the session by circulating the 11-turn, 2.238-mile road course a total of 38 times.
The riders reported that the track is smooth, but obviously still "green," meaning that there is not a lot of rubber yet embedded in the new aggregate, other than on a narrow race line around the circuit.
As a result, MotoAmerica issued another Competitor's Bulletin, reporting that Tuesday's special session netted improvements in tire grip. Due to the improvements made by the nine riders on track on Tuesday, MotoAmerica has tentatively scheduled an extra session for both the Superbike and Supersport classes to continue to develop the track on Thursday leading into this weekend's MotoAmerica Superbike Speedfest at Monterey.
Here's the latest Competitor's Bulletin: