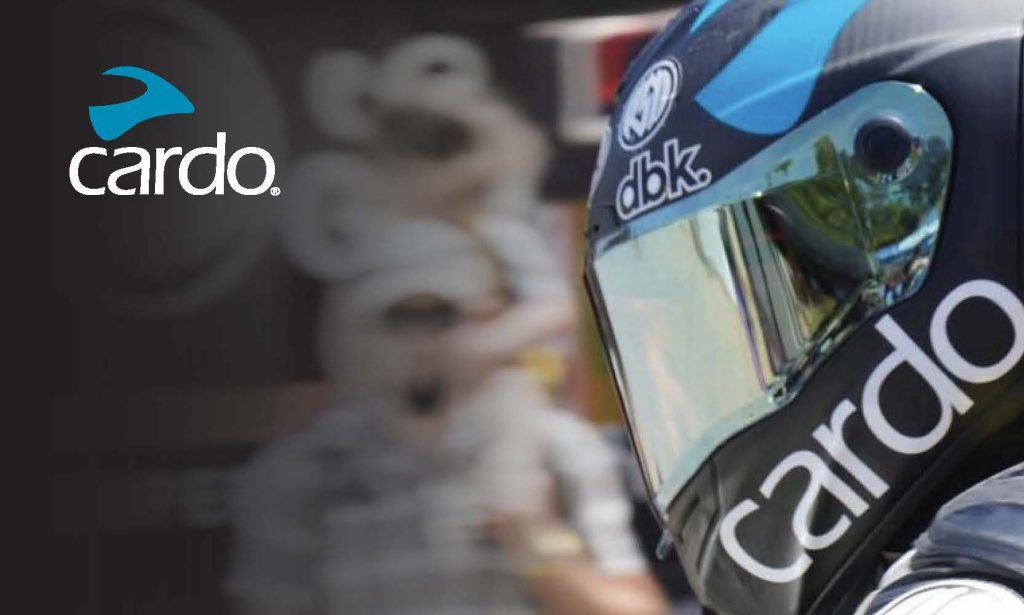 MotoAmerica, North America's premier motorcycle road racing series, is pleased to announce that Cardo Systems, makers of the PACKTALK lineup of motorcycle communications technology, will again be an official partner for the 2023 MotoAmerica Championship for a fourth successive season.
Cardo Systems specializes in the design, development, manufacturing and sale of state-of-the-art communications and entertainment systems for motorcyclists. Since its inception in 2004, Cardo has pioneered many innovations for Bluetooth motorcycle communications systems, including the creation of the first rider-to-rider product and innovating connectivity with the introduction of its Dynamic Mesh Communication (DMC).
Through its official partner relationship with MotoAmerica, Cardo will continue to showcase its advanced PACKTALK lineup, which features industry-leading connectivity, to road racing fans via the MotoAmerica series.
"We happily welcome Cardo Systems back for a fourth season as an official partner of MotoAmerica," said Lance Bryson, MotoAmerica's Director of Sponsorship. "The Cardo technology works well, and we're pleased to be able to share all the Cardo products with our fans at our events. We also use Cardo Systems in some of our MotoAmerica Live+ programming, which is another way to showcase the products to our fans."
"As North America's premier road racing series, we're thrilled to sign on and serve as the exclusive helmet communication system for MotoAmerica," said Guy Weinberg, Cardo Systems' General Manager of the Americas. "The series is hotter than ever right now, as classes like King of the Baggers, Super Hooligan, and Royal Enfield Build. Train. Race. has introduced the sport to a more diverse group of riders – offering Cardo an unparalleled opportunity to broaden awareness for its industry-leading PACKTALK lineup."