Notice
: Function wpdb::prepare was called
incorrectly
. Unsupported value type (object). Please see
Debugging in WordPress
for more information. (This message was added in version 4.8.2.) in
/opt/bitnami/wordpress/wp-includes/functions.php
on line
5865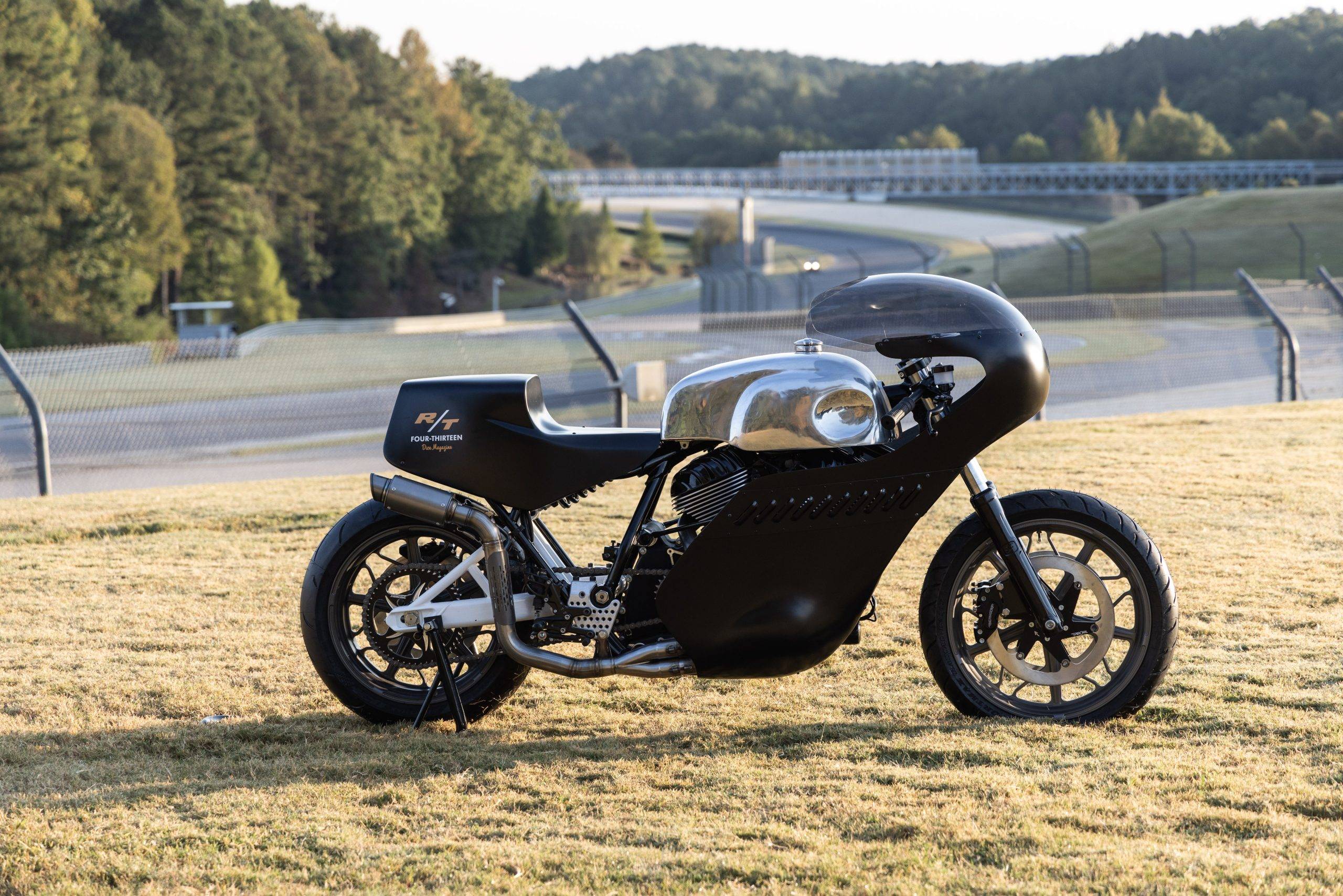 Indian Motorcycle is, of course, one of the two motorcycle manufacturers–along with Harley-Davidson–that make up the heated road racing rivalry that is the Mission King Of The Baggers Championship. And, in the past three years of the rapidly growing KOTB class, we've seen a whole host of innovations being developed by the two OEMs, along with their suppliers and aftermarket companies, that have rapidly pushed the performance envelope in the series, with great gobs of seconds being lopped off the lap times every year.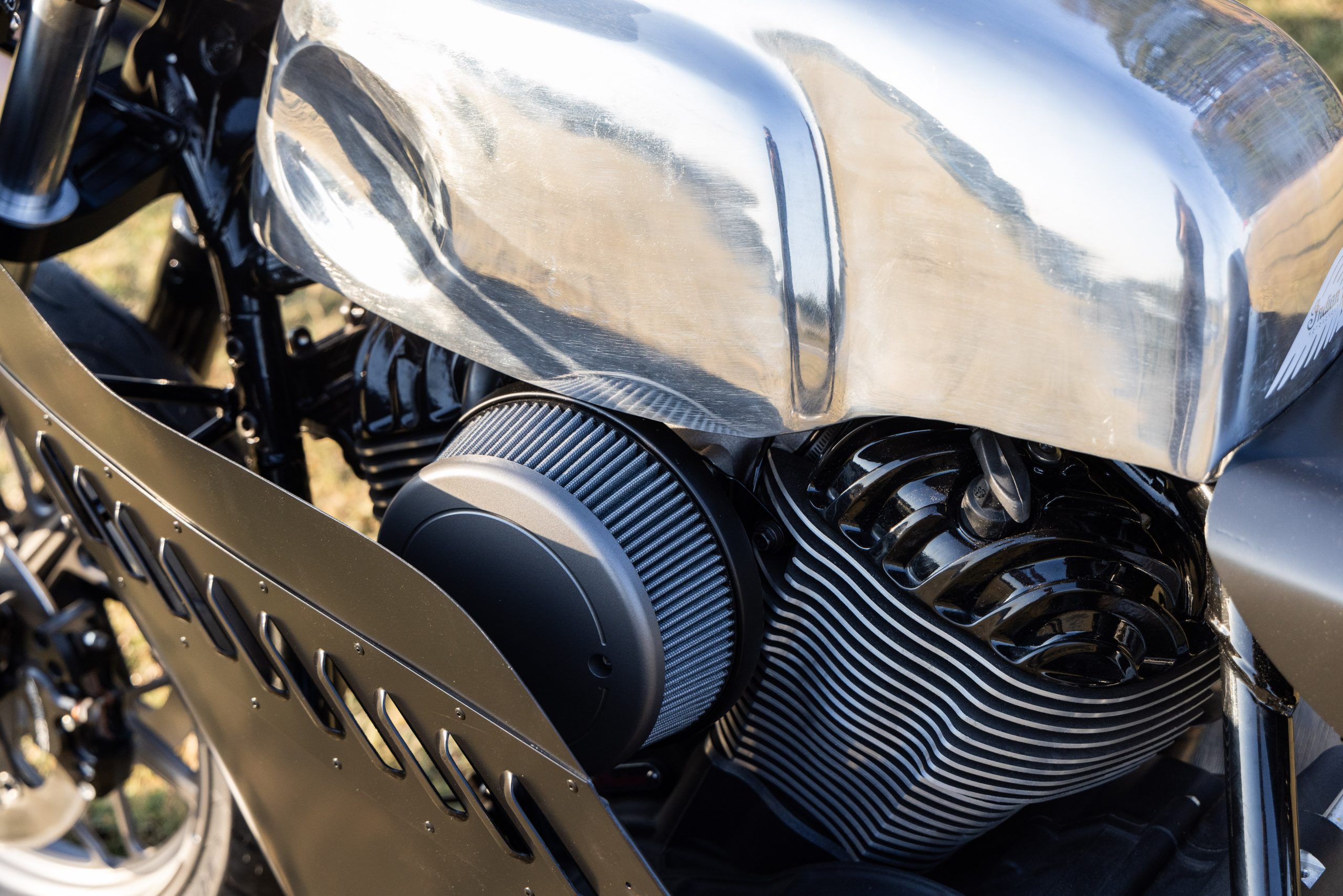 This past weekend at the Barber Vintage Motorcycle Festival, Indian Motorcycle debuted a custom Indian Chief that looks nothing at all like the Indian Challengers and Chieftains that were raced in this past season's King Of The Baggers Championship.
The R/T FOUR-THIRTEEN Custom Indian Chief Racer was designed by Noise Cycles and brought to life by Zach Hindes. Looking for all the world like a café racer–a very BIG café racer–the R/T 4-13 is a delectable moto-mélange of modified existing pieces, hand-fabricated parts, and off-the-shelf road racing components that all come together to make this Big Twin road racing machine function as well as it looks.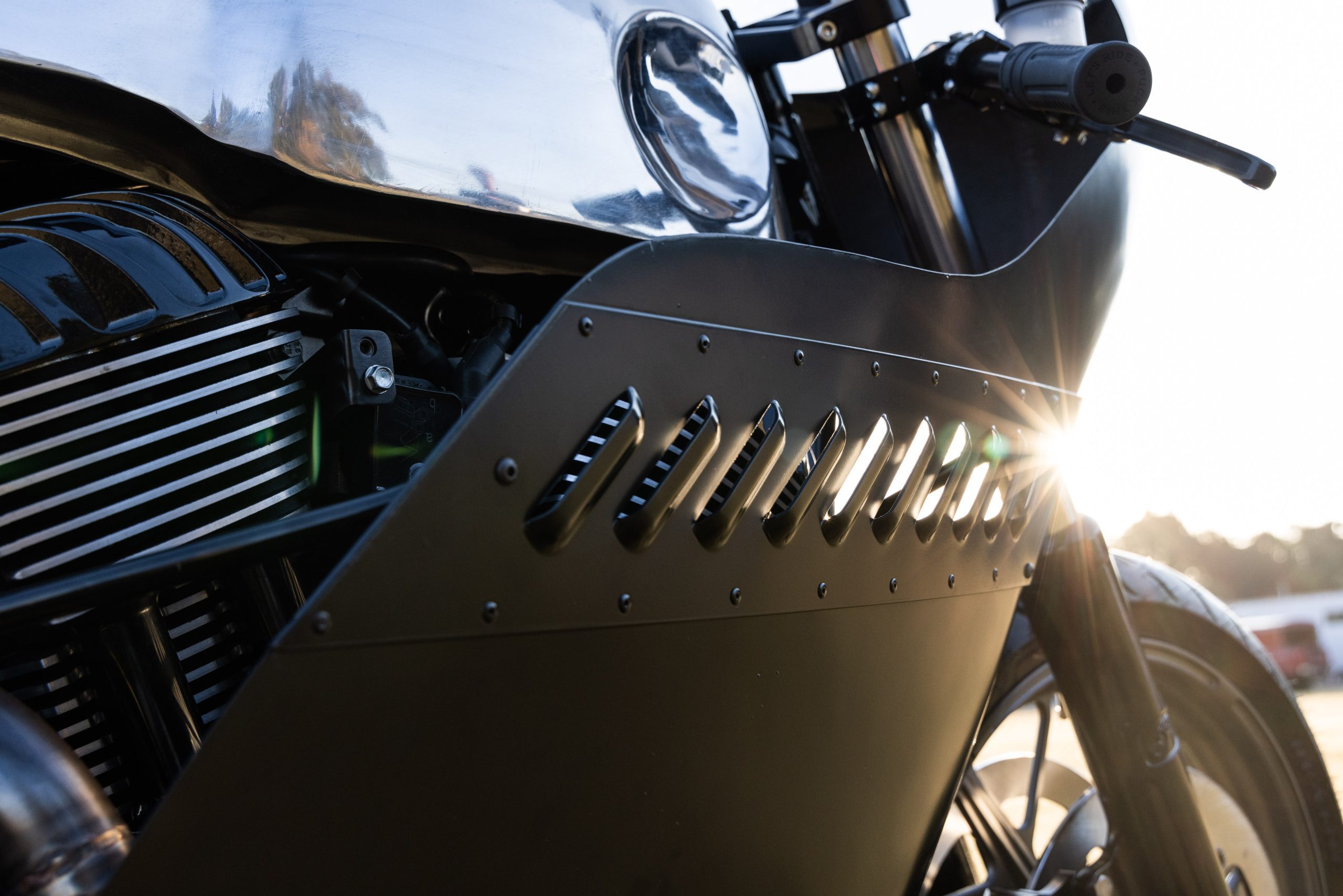 Here's a partial build list:
Build & Fabrication – Zach Hindes
Engine – 111-cubic-inch Indian Thunderstroke air-cooled V-twin (Stock)
Transmission – Six-speed (Stock)
Exhaust – Stainless steel custom fabricated by Zach Hindes
Muffler – Racefit
Subframe – Modified by Zach Hindes to accommodate single rear shock suspension
Swingarm – Custom fabricated by Zach Hindes
Front Forks – Modified by Zach Hindes to accommodate dual disc brakes
Brakes – Beringer
Wheels – 17-inch rear/19-inch front custom fabricated by Roland Sands Design
Tires – Dunlop
Gas Tank – Custom fabricated by Zach Hindes
Footpeg mounts – Custom fabricated by Roland Sands Design
Bodywork – Vintage 1970's fairing and seat pan modified by Zach Hindes
To check out the full video playlist including planning, design, and build details, go HERE
Could this be the start of a whole new MotoAmerica road racing class? King Of The Café Racers (KOTCR), anyone? Hey, MotoAmerica COO Chuck Aksland, is that you gasping?