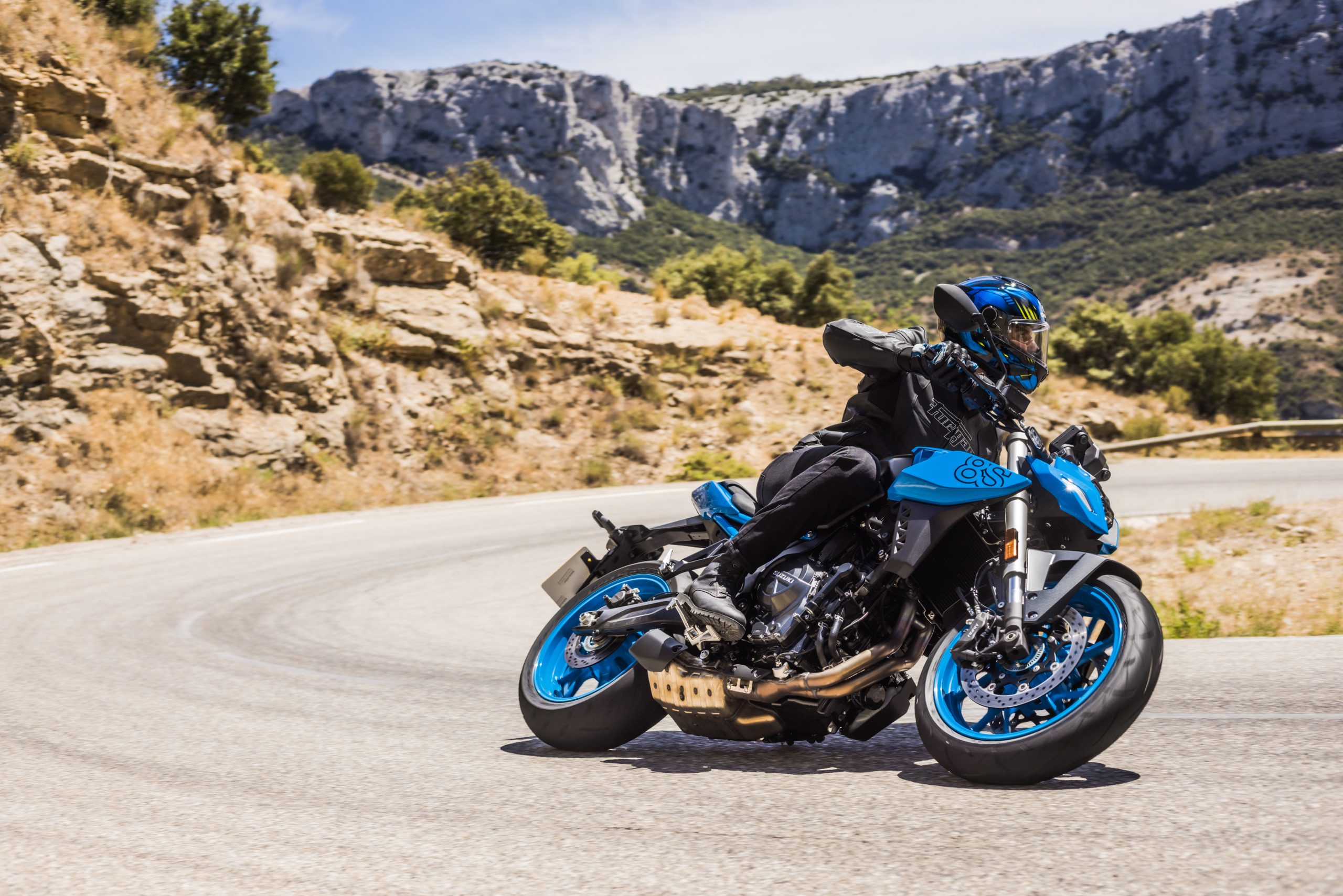 The Suzuki SV650 essentially created the REV'IT! Twins Cup class in MotoAmerica. The ubiquitous V-twin sportbike defined lightweight club racing in America, which led MotoAmerica, looking for a piece of the action, to debut Twins Cup in 2018. Veteran SV650 club racer Chris Parrish won the championship that first year. In 2019, Alex Dumas, also aboard a Suzuki SV650, won the Twins Cup Championship. And then, in 2020, Rocco Landers made it three Twins Cup Championships in a row for the Suzuki SV650.
But, as MotoAmerica's two-banger class continued to increase in popularity, either by providence or by design, Aprilia and Yamaha both got serious with twin-cylinder sportbikes. Aprilia launched the RS 660, and then Yamaha revamped its MT-07 parallel twin "naked" bike into the YZF-R7. Those two bikes, in succession, won the past two Twins Cup titles, with Kaleb De Keyrel aboard an RS 660 in 2021 and Blake Davis piloting an R7 in 2022. The handwriting was on the wall for the tried-and-true Suzuki SV650.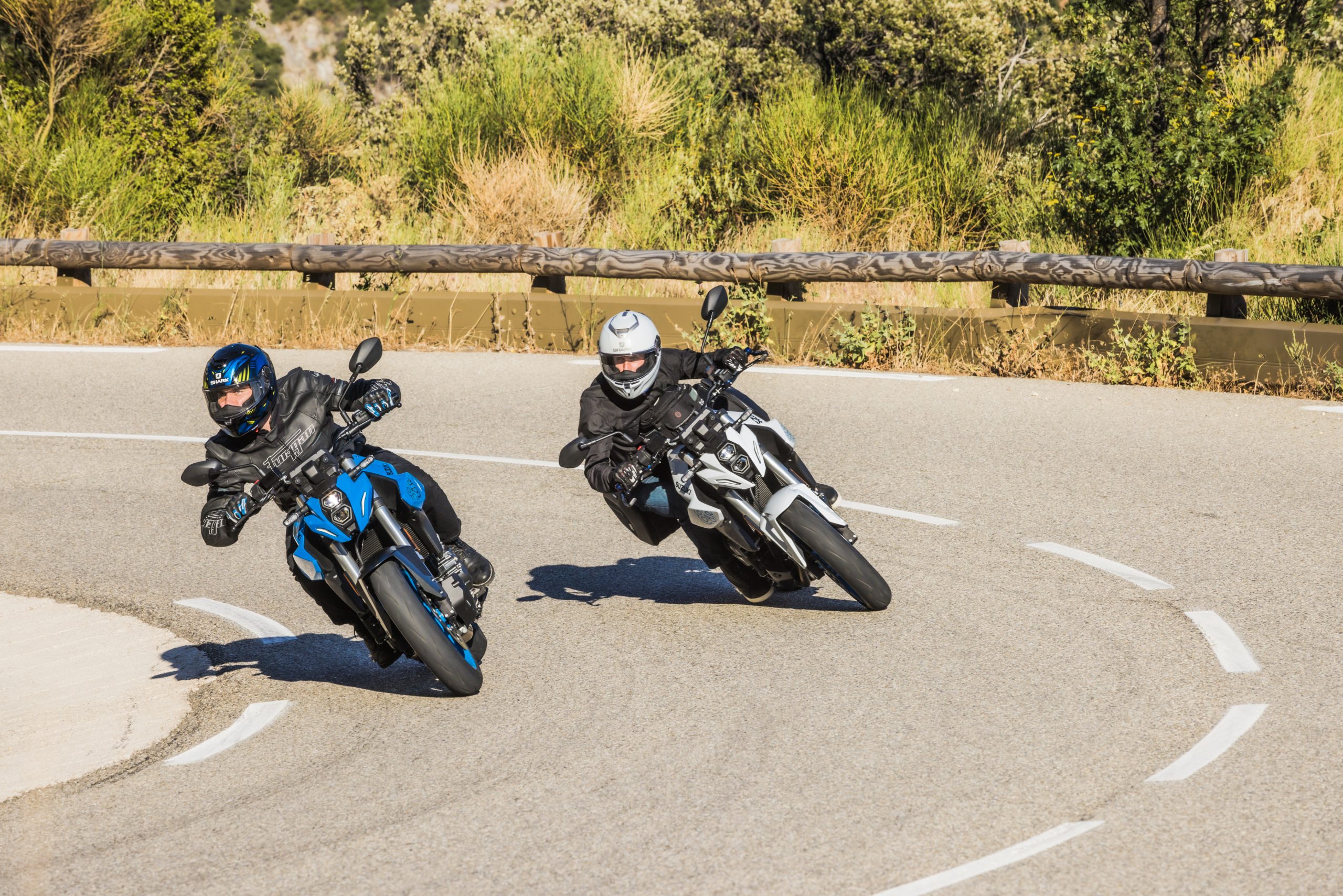 And then came the 2023 Suzuki GSX-8S.
This morning at EICMA 2022 in Milan, Italy, Suzuki unveiled its successor to Suzuki's legendary SV650. It's a motorcycle that Suzuki says was "engineered from the ground up as an innovative path for future Suzuki sportbikes."
Launched as a naked sportbike in the same category as Yamaha's MT-07, the new GSX-8S eschews the SV650's 645cc V-twin engine configuration in favor of an all-new, 83-horsepower, 776cc (currently too large for REV'IT! Twins Cup) parallel-twin motor with a 270° crank and a patented system design to reduce vibrations. The bike's minimalist bodywork, with a stacked LED headlights and a 3.7-gallon fuel tank, leave the steel frame and trellis subframe in plain sight. The chassis features an aluminum swingarm, a 57.7-inch wheelbase, and a 31.9-inch seat height. In full running trim, the bike weighs 445.3 pounds.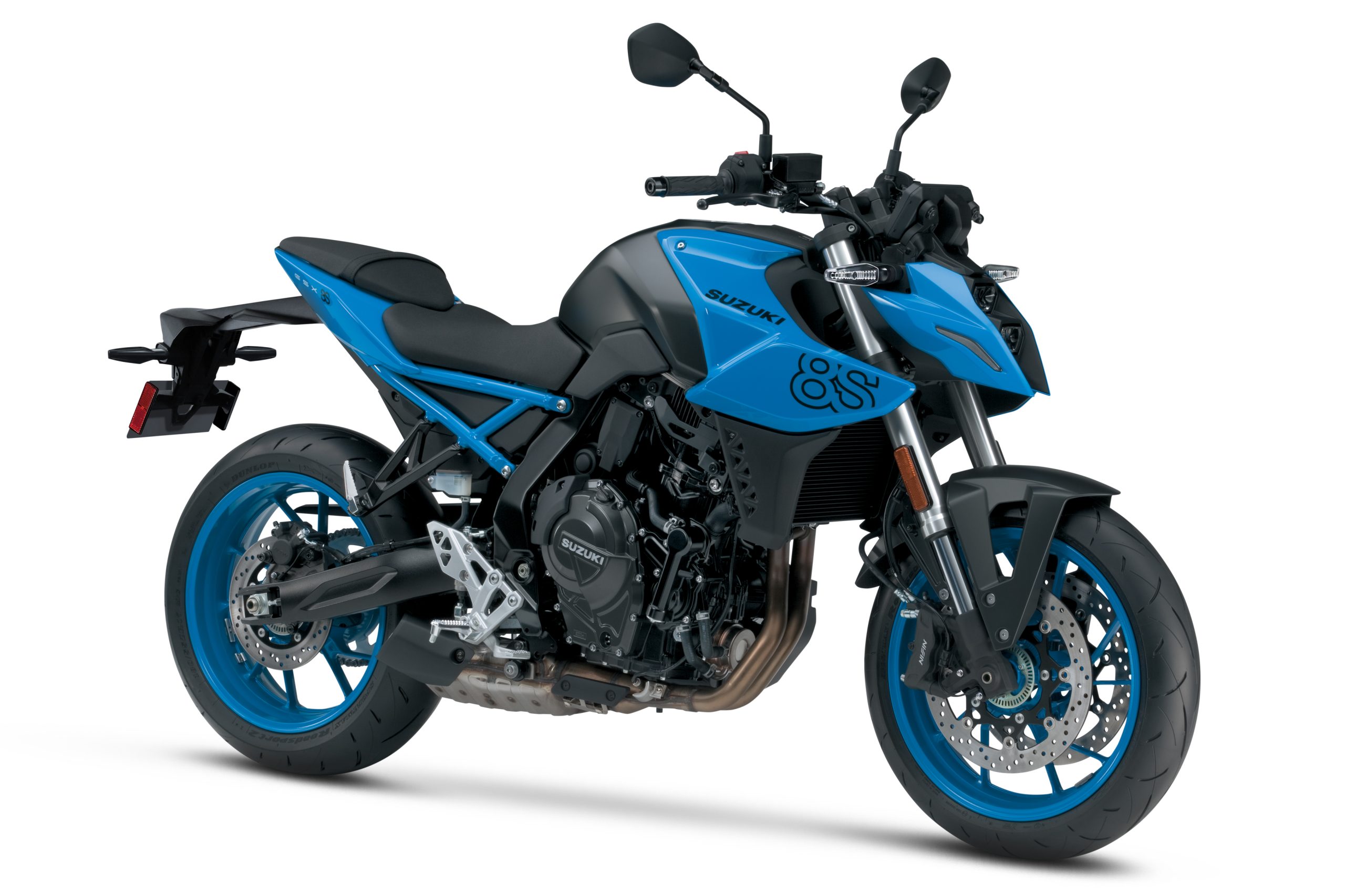 The GSX-8S features a Suzuki Intelligent Ride System (SIRS) that includes a Suzuki Drive Mode Selector (SDMS) with three different output modes, a traction control system also with three selectable modes, and a bi-directional quick-shift system that allows up and down shifting without operating the clutch lever or throttle.
With the Suzuki GSX-8S breaking cover this morning, could a Suzuki "GSX-8R" fully faired sportbike be far behind? Well, if it is, we know some crafty race teams, fabricators, engine builders, and riders who are probably already plotting out how to turn the GSX-8S into a proper REV'IT! Twins Cup race bike right now.
Don't retire yet, Chris Parrish. Your updated Suzuki two-banger awaits you.
EDITOR'S NOTE: With its displacement of 776cc, the stock GSX-8S is outside the current displacement limit of the REV'IT! Twins Cup techical rules, but as we mentioned above about the "crafty race teams, fabricators, engine builders, and riders," maybe, just maybe, the bike can be made legal for our two-banger championship.
Also, in talking with MotoAmerica Technical Director Tige Daane, he noted that the GSX-8S could immediately slot right into Roland Sands Design's Super Hooligan Championship. So, as the saying goes, "bring it."