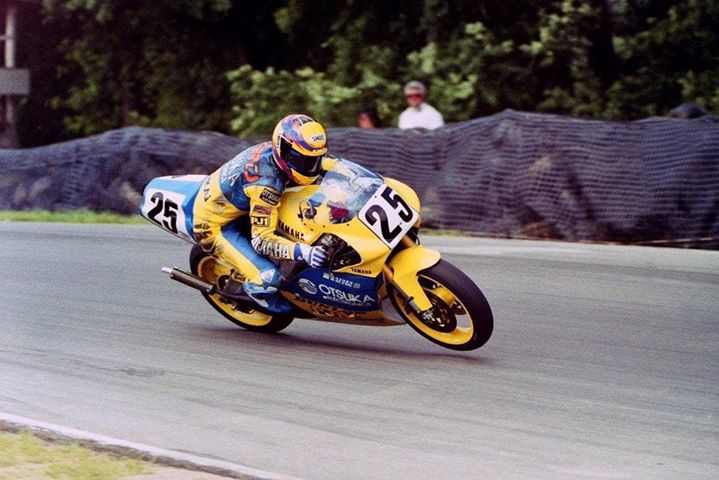 The American Motorcyclist Association has produced a total of seven 500cc Grand Prix/MotoGP World Champions, including Kenny Roberts, Freddie Spencer, Eddie Lawson, Wayne Rainey, Kevin Schwantz, Kenny Roberts Junior, and Nicky Hayden.
And, of those seven legendary World Champions, only two of them never raced in the AMA Superbike series nor did they ever race a four-stroke production motorcycle in AMA professional road racing competition. Ironically those two World Champions are the only father and son to ever win 500cc Grand Prix World Championships: Kenny Roberts and Kenny Roberts Junior.
Kenny the Elder's AMA racing career is well-documented. He won two AMA Grand National Championships, 47 AMA Nationals in dirt track racing and road racing, and three Daytona 200 road races.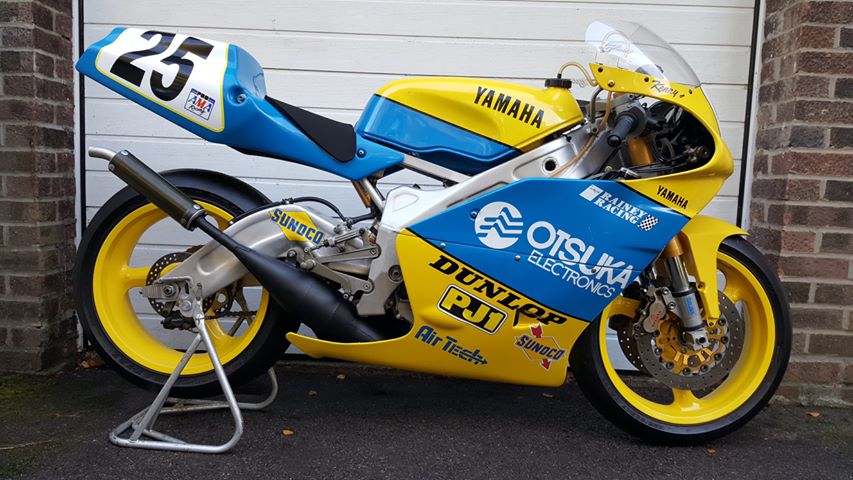 By comparison, Kenny the Younger's AMA racing career is buried rather deeply in the annals of time and becoming more obscure with each passing year.
The year was 1992, and it was Kenny Roberts Junior's one and only season in AMA road racing. Competing in the AMA's now-obsolete 250GP class, Roberts Junior raced a Yamaha TZ250 production two-stroke in 1992's nine-round season, which began on March 8 at Daytona International Speedway in Daytona Beach, Florida, and concluded on October 11 at Texas World Speedway in College Station, Texas.
Aboard the #25 Otsuka Electronics/Rainey Racing Yamaha V-twin two-stroke machine–on a team owned by MotoAmerica President Wayne Rainey–Roberts Junior ended the season fourth-ranked in the final point standings. The 1992 AMA 250GP season champion was Colin Edwards II, who won five of the nine races that year.
1992 AMA 250GP SEASON
March 8: Daytona Beach, FL, Colin Edwards II (Yamaha)
April 26: Monterey, CA, Jimmy Filice (Honda)
May 3: Charlotte, NC, Colin Edwards II (Yamaha)
May 31: College Station, TX, Rick Kirk (Honda)
June 14: Brainerd, MN, Colin Edwards II (Yamaha)
June 21: Loudon, NH, Jimmy Filice (Honda)
June 28: Elkhart Lake, WI, Chris D'Aluisio (Yamaha)
August 2: Lexington, OH, Colin Edwards II (Yamaha)
October 11: College Station, TX, Colin Edwards II (Yamaha)
1992 AMA 250GP POINT STANDINGS
1. Colin Edwards II, Conroe, TX – 138
2. Chris D'Aluisio, W. Redding, CT – 103
3. Jimmy Filice, Modesto, CA – 101
4. Kenny Roberts Junior, Hickman, CA – 98
5. Rick Kirk, Claremore, OK – 91
6. Robbie Petersen, Modesto, CA – 86
7. Danny Walker, Denton, TX – 70
8. Bruce Baldus, Telford, PA – 64
9. Doug Carmichael, Dallas, TX – 43
10. Rich Oliver, Fresno, CA – 35