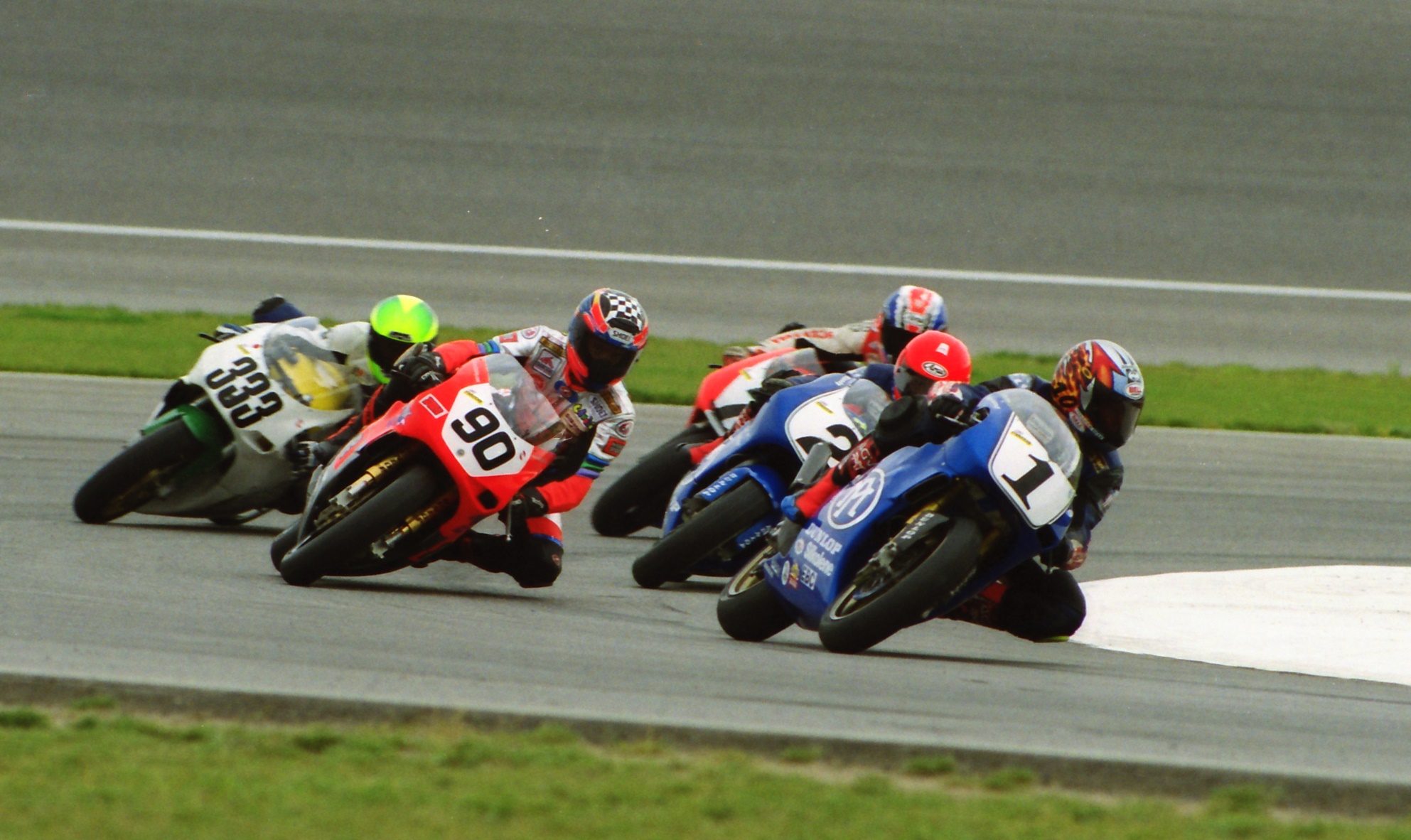 For most people, Roland Sands is best-known for his eponymously named company, Roland Sands Design. The Californian has quite literally made a name for himself as a custom-bike builder, motorcycle parts and accessories retailer, and product designer.
But, when Sands participated in the King of the Baggers Invitational at WeatherTech Raceway Laguna Seca a few weeks ago, he returned to his roots. Laguna Seca was the racetrack where he won his very first AMA professional road race and also the track where he concluded his nine-year road racing career.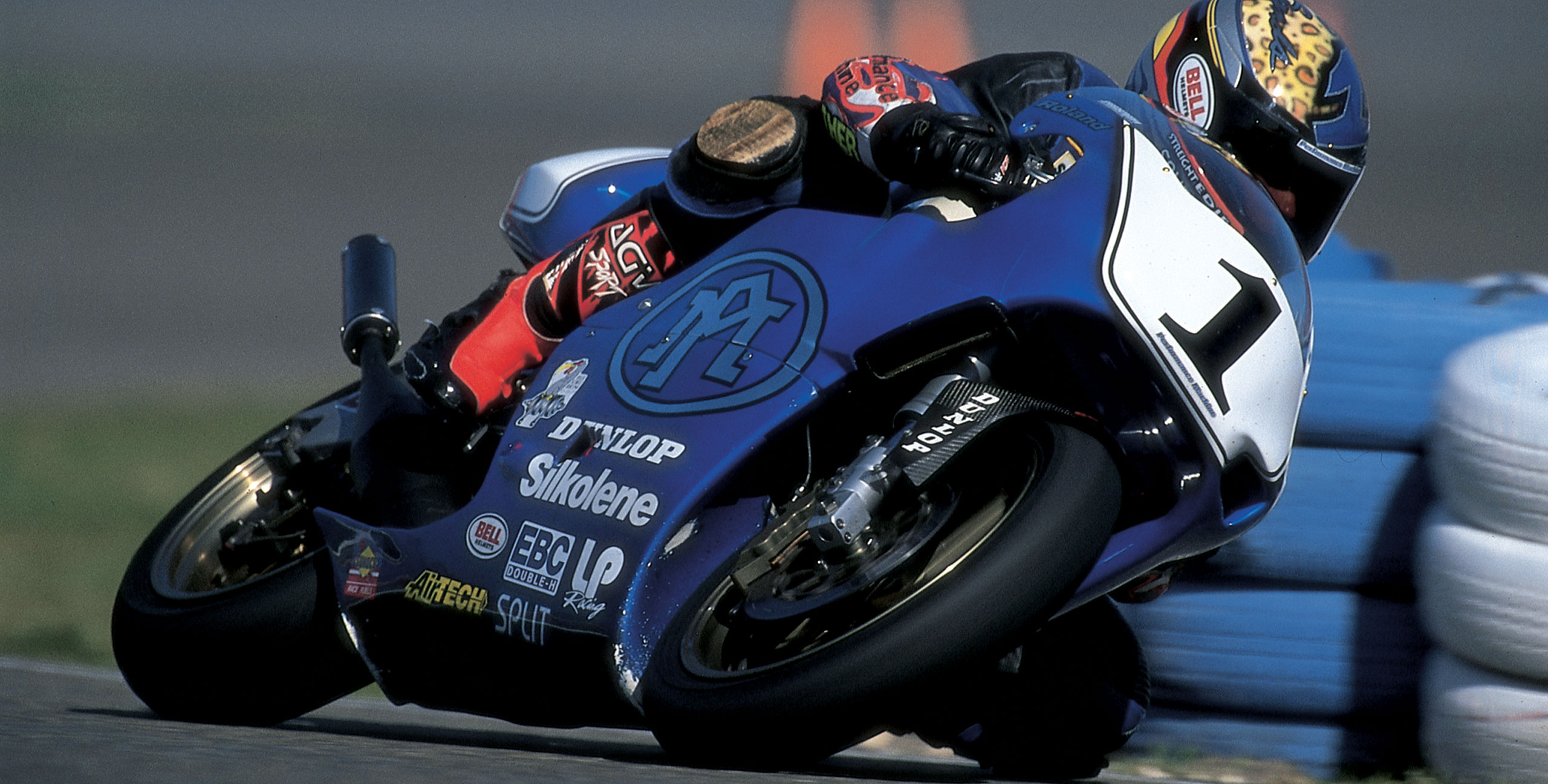 When he was 19, Sands attended Keith Code's California Superbike School, and from that day on, motorcycle road racing became his passion. He spent virtually his entire road racing career competing aboard Yamaha TZ250 motorcycles, the purpose-built, two-stroke production road racers that once dominated the AMA 250GP race class.
Sands' first AMA 250GP professional race victory was on April 19, 1998, at Laguna Seca, and he also won at Willow Springs, Road Atlanta, Road America, and Loudon, which netted him the 1998 AMA 250GP Championship.
Through the 2002 season, Sands and his familiar blue-liveried, Performance Machine-sponsored TZ250s were a permanent fixture in the AMA paddock as he competed against the likes of Rich Oliver, Chuck Sorenson, Jimmy Filice, and other notables.
Sands literally grew up in the Performance Machine shop and started working there at age 14 sweeping floors. He quickly moved up to assembly, sanding and polishing, and wheel designing, eventually working his way up to Director of R&D and Design at Performance Machine.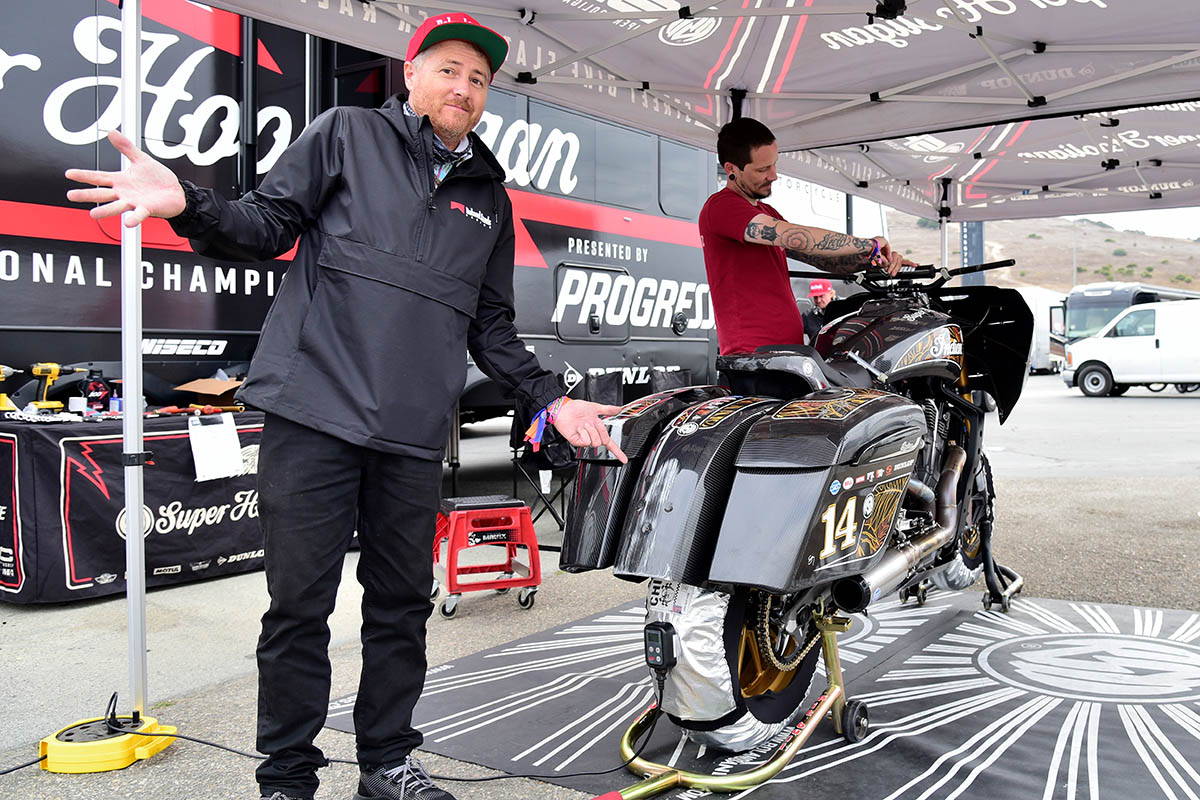 In 2005, Sands founded Roland Sands Design, and he has played a pivotal role in popularizing high-performance custom motorcycles that feature both sportbike and chopper influences. Sands and his designs (motorcycles and products) have earned many awards throughout the years, including three V-Twin Wheel Design of the Year awards; a V-Twin Control Design award; the Chip Foose Design of Excellence Award; 2nd, 3rd, 4th place in the Modified Harley class at the World Championships of Custom Bike Building; V-Twin Award Trendsetter of the Year; Biker Build-Off Champion on the Discovery Channel; Biker Build-Off Rookie of the Year; and the 2Wheel Tuner Brappy Award.