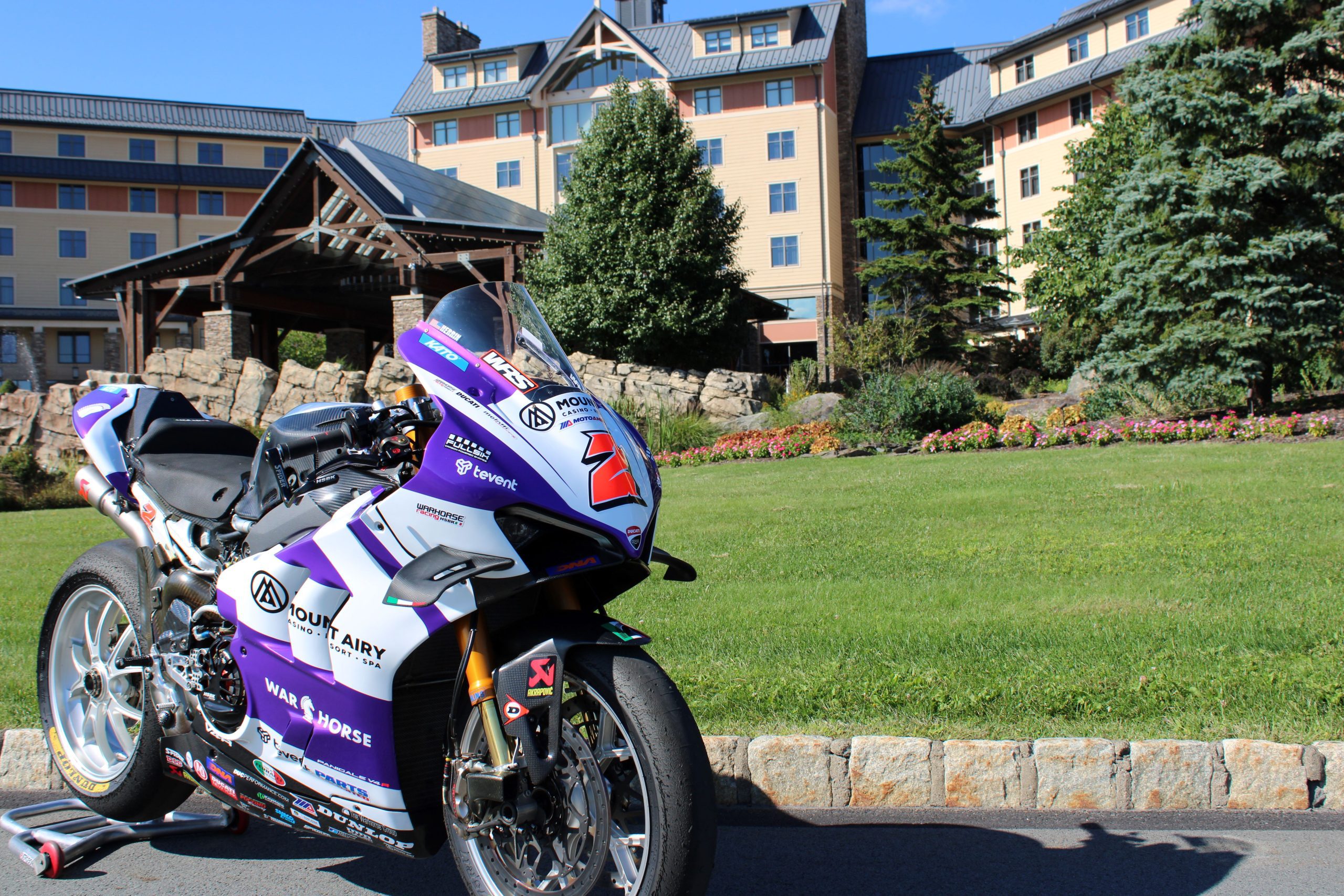 The following is from Warhorse HSBK Racing Ducati NYC…
The Warhorse HSBK Racing Ducati NYC team will compete for the checkered flag dressed in Mount Airy Casino Resort livery at the 2023 MotoAmerica Superbike Championship slated for September 22-24 at New Jersey's Motorsports Park.
As one of the key Warhorse HSBK Racing Ducati NYC team partners, Mount Airy and its bold purple and white livery and signature branding will be prominently and proudly displayed on the race bikes of riders Josh Herrin (# 2) and Xavi Forés (#12).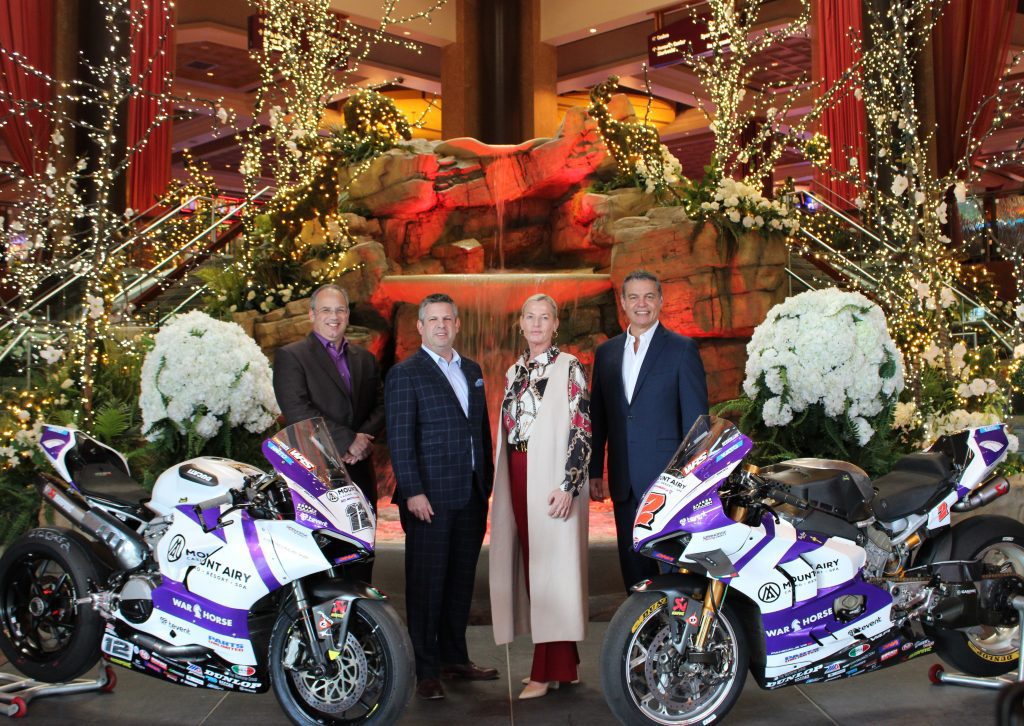 Herrin and Forés dominated the Circuit of the Americas in Texas earlier this month, with Forés taking a win, second place and the MotoAmerica Supersport Championship title and Herrin taking his second Superbike win of the season.
Herrin heads into this weekend's final round at Motorsports Park with a 28-point gap over third-placed P.J. Jacobsen. Meanwhile Forés can lay claim to not just the 2023 title but also the most wins in a single season in the history of the MotoAmerica Supersport Championship with nine victories and counting and one more round to go.
"It's incredibly exciting to be part of the team's journey and we're looking forward to this weekend's highly anticipated racing finale as members of the Warhorse HSBK Racing Ducati NYC team," said Lisa DeNaples, Mount Airy owner and managing trustee. "There are multiple synergies between our luxury brands, and we appreciate that this partnership combines the thrill of gaming with the exhilaration of high-speed racing."
Bobby Shek, principal for Warhorse HSBK Racing Ducati NYC, agrees.
"We're proud to showcase Mount Airy Casino Resort's livery and we appreciate their longstanding support and dedication to our team," Shek said. "We're privileged to have forged such a dynamic partnership."
Fans will not want to miss the exciting finale in New Jersey, with Friday's qualifying event followed by two full weekend days of racing.