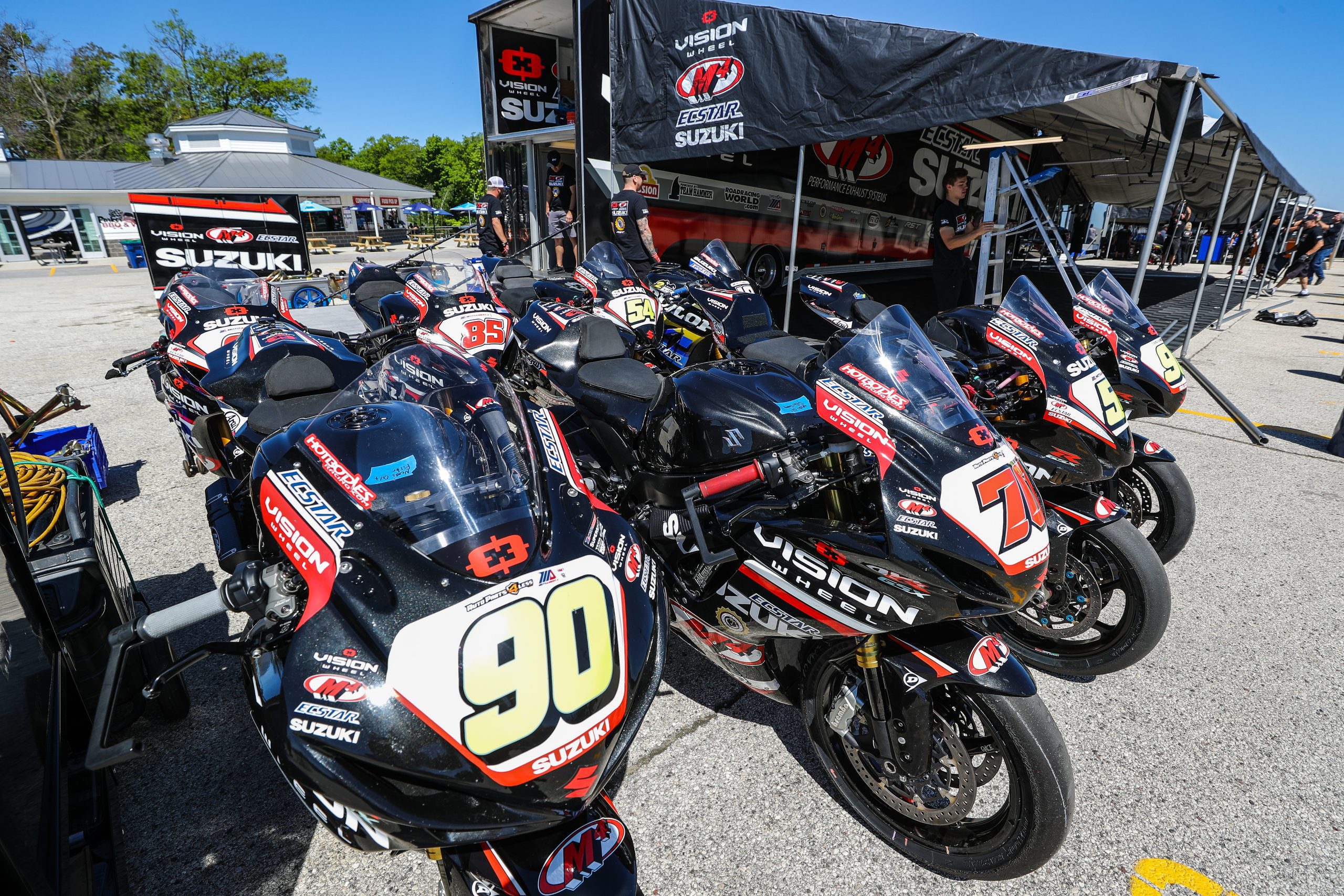 Superbike riders Jake Lewis and Michael Gilbert, as well as Supersport rider Sam Lochoff, will not be competing in this weekend's GEICO Motorcycle MotoAmerica Superbike Speedfest at Monterey. In their places, three riders who are already racing in the MotoAmerica series will do double duty at WeatherTech Raceway Laguna Seca.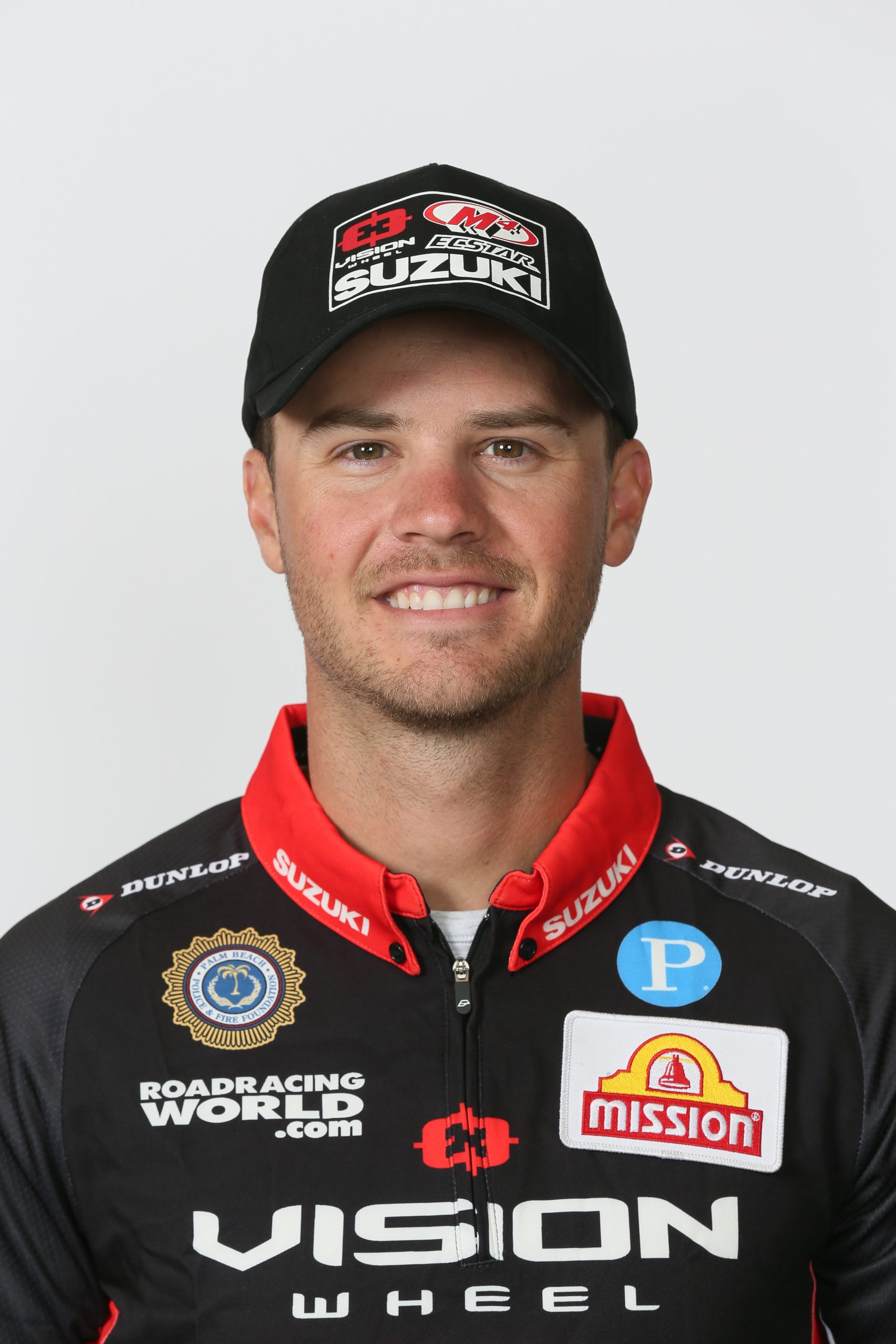 Medallia Superbike
Jake Lewis, who fractured his thumb in two places when he crashed out of Medallia Superbike race one at Ridge Motorsports Park two weekends ago, has been ruled out of round six of the championship. Taking his place on the Vision Wheel M4 ECSTAR Suzuki squad is Kyle Wyman, who will be aboard the team's Suzuki GSX-R1000R. Wyman filled in for Tytlers Cycle Racing's PJ Jacobsen earlier this season at the Road Atlanta round. Aboard the team's BMW M 1000 RR Superbike, he finished sixth in race one and reached the podium with a third-place finish in race two. Wyman is the defending Mission King Of The Baggers Champion and is currently fourth in the point standings with one win thus far in the season. Besides competing in two Medallia Superbike races on the Vision Wheel M4 ECSTAR Suzuki, he will also race his H-D Screamin' Eagle Road Glide Special in Sunday's Mission King Of The Baggers event at Weather Tech Raceway Laguna Seca.
"We looked for someone with Superbike experience who could get a result and was available," said Chris Ulrich, Vice President of Racing Operations for Team Hammer. "Kyle was at the top of the list. He has tested with us before, so we know his skill set and how he works. We're looking forward to seeing what he can do on our bike."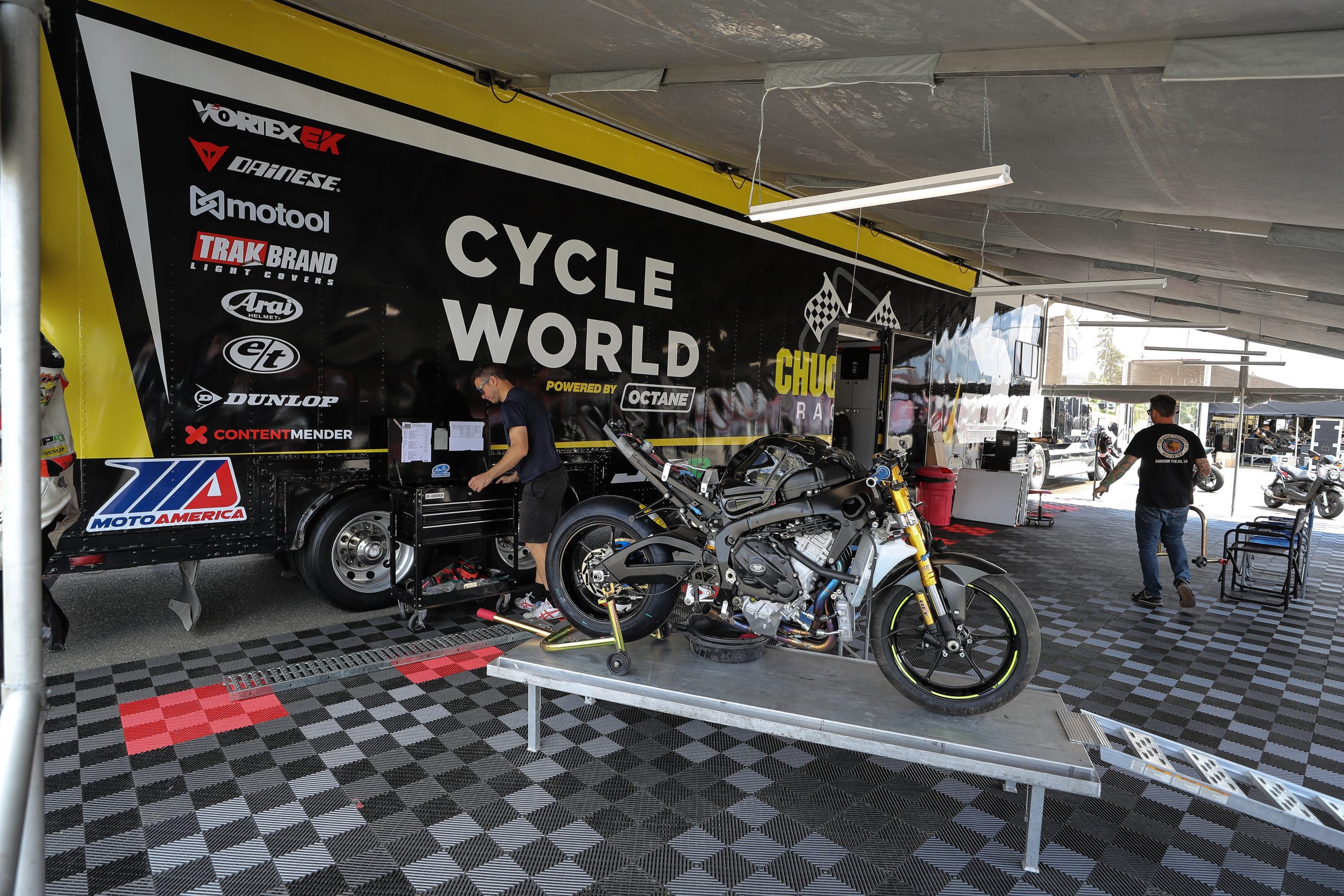 Replacing Cycle World/Octane/Chuckwalla Racing's Michael Gilbert, who fractured his femur in a crash during Yuasa Stock 1000 race two on Sunday at Ridge Motorsports Park two weekends ago, is two-time MotoAmerica Stock 1000 Champion and current Mission King Of The Baggers contender Andrew Lee. Like Wyman, Lee will also be aboard a Suzuki GSX-R1000R in two Superbike races, in addition to racing his Big Bear Performance Harley-Davidson Road Glide on Sunday in Mission King Of The Baggers.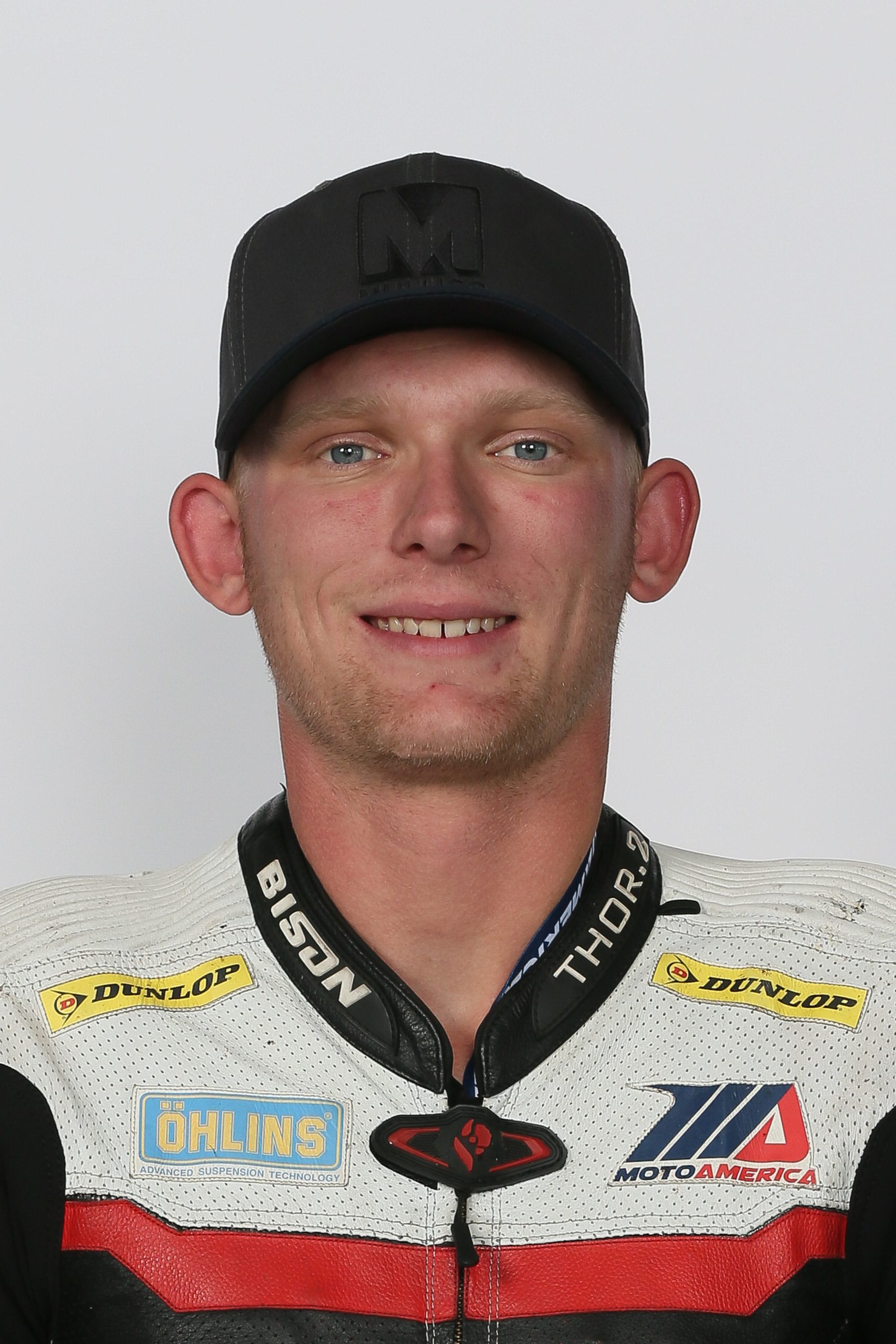 "Obviously, to have broken my femur at Ridge and miss my home round at Laguna Seca is a huge bummer," Gilbert said. "I'm very fortunate to have a great team of doctors on my side, and recovery is going as well as possible. I have my fingers crossed that I will be able to finish the season at Barber Motorsports Park. Until then, I couldn't be more excited to have Andrew Lee in my place on the Cycle World Powered by Octane/Chuckwalla Raceway Suzuki GSX-R1000R. He's not only a two-time national champion, he's also a great friend of mine, and he deserves a shot. I can't wait to see what he can do."
Supersport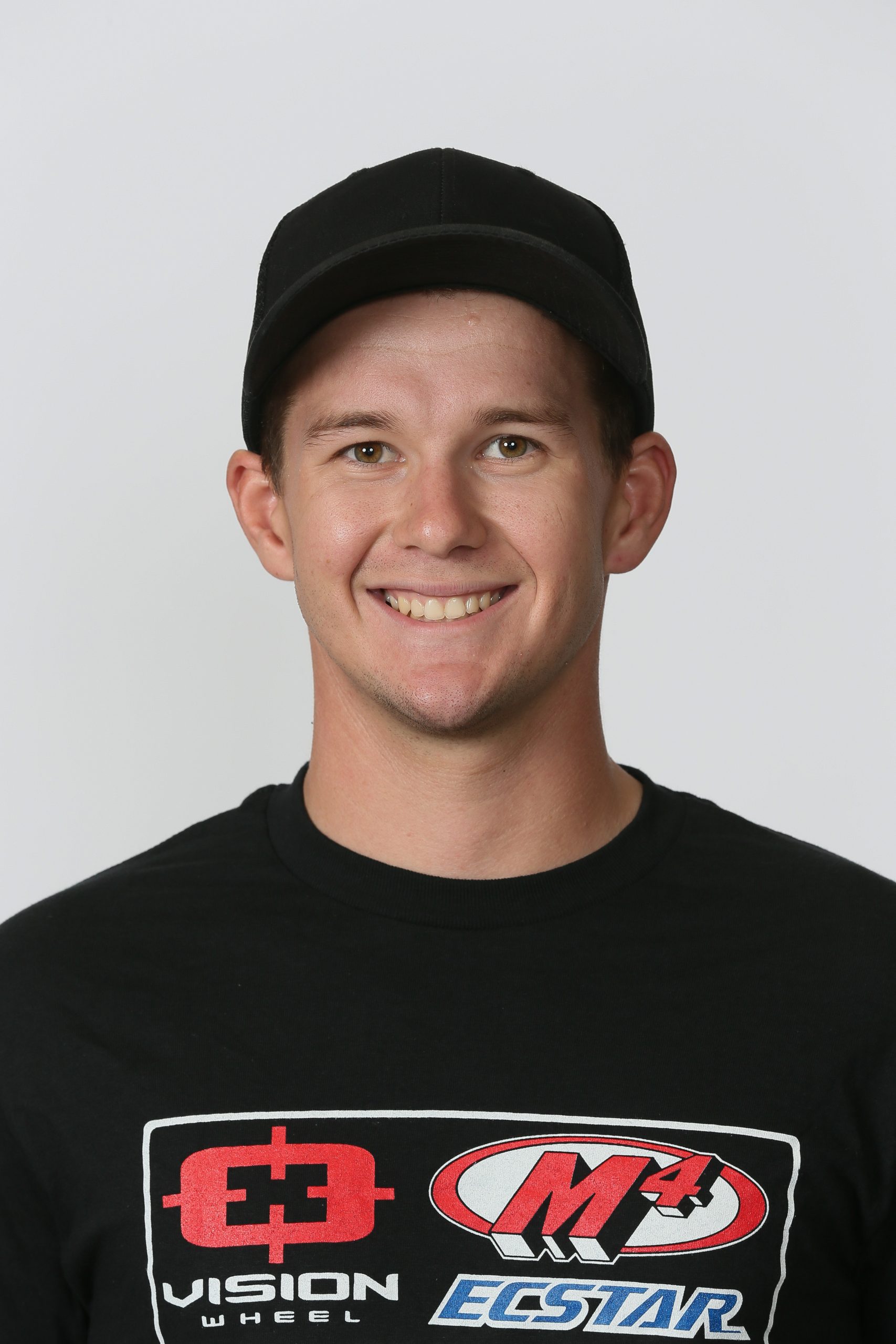 Sam Lochoff, who suffered a broken leg and ankle while training on a motocross bike, has been toughing it out aboard his Vision Wheel M4 ECSTAR Suzuki GSX-R750 in Supersport for the past several rounds. He's gotten good results and is currently fifth in the point standings with three podium finishes thus far.
Lochoff, however, exacerbated the injury in a crash at Ridge Motorsports Park, and he and his team decided to pause his season so he could have surgery on his leg and ankle. The medical procedure was completed this past Tuesday, and while Lochoff recovers, Team Hammer has made the decision to put Cory Ventura on Lochoff's GSX-R750 for this weekend's round at Laguna Seca. Ventura, who races a Yamaha YZF-R7 for MP13 Racing in MotoAmerica's REV'IT! Twins Cup Championship, last competed in MotoAmerica Supersport a year ago. The Californian finished third in each of the two Supersport races at Laguna Seca aboard his own self-sponsored CV28 Racing Kawasaki ZX-6R.
"Sam needs to recover from a dirt bike incident while training. He fractured his ankle. We need to fill the seat while Sam recovers, so we are giving Cory Ventura a shot," said Ulrich. "Cory did surprisingly well in 2021 at Laguna Seca, so we decided to see how he will do on our 750 at his home track. We know how good the bike is, even in its first season, and fully expect Cory to do well."
For the full 2022 MotoAmerica schedule and to purchase tickets for MotoAmerica events, click HERE
For information on how to watch the MotoAmerica series, click HERE