Notice
: Function wpdb::prepare was called
incorrectly
. Unsupported value type (object). Please see
Debugging in WordPress
for more information. (This message was added in version 4.8.2.) in
/opt/bitnami/wordpress/wp-includes/functions.php
on line
5865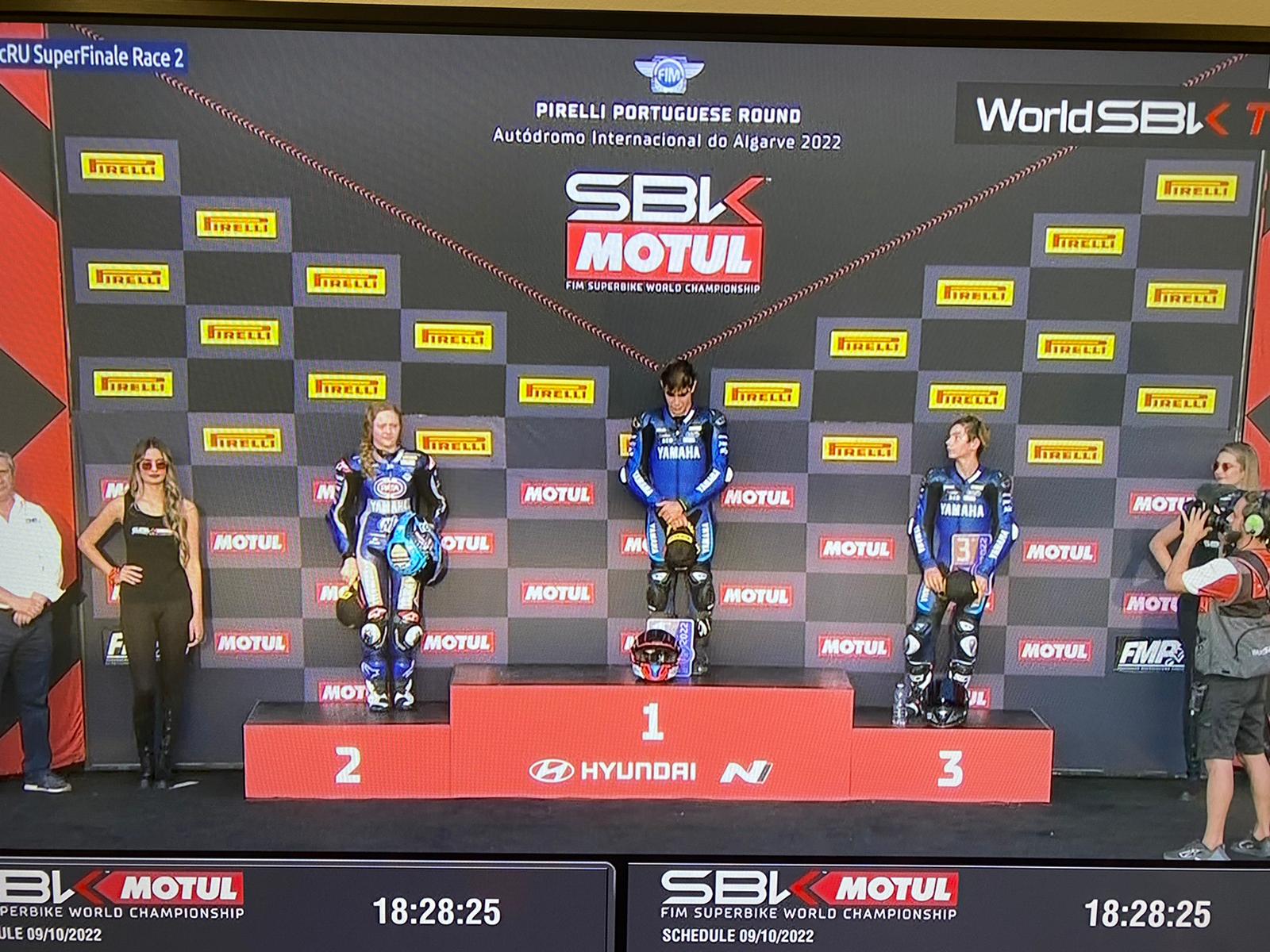 What a day it was for American rider Kayla Yaakov in Portugal. Selected as one of only 25 riders aged 14 through 20 throughout the world to compete in the Yamaha R3 bLU cRU European SuperFinale at Autódromo Internacional do Algarve, Yaakov followed up her fourth-place finish in this morning's race one with a runner-up result in race two. The 4-2 scoring landed her on the overall podium in third place for the event.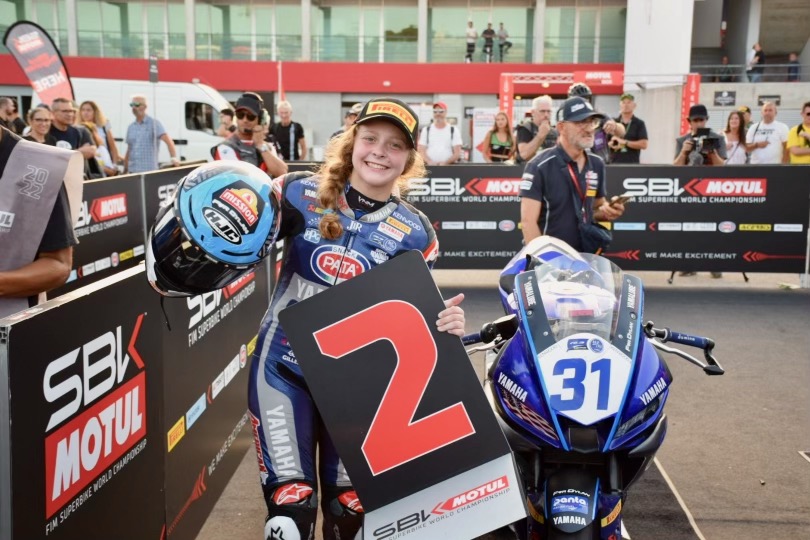 Starting from 10th position on the grid in both races, which was where she qualified in Friday's Superpole, Yaakov went to work immediately overtaking riders on her way to the front.
In the 11-lap race one, Yaakov methodically overtook riders on each of the opening five laps, moving from 10th to fifth at the end of the fifth lap. From there, she battled hard among the world-class competition, and made the pass for fourth on the final lap of the race.
"Race one went pretty good," Yaakov said. "I got off to a really good start and just kind of slotted myself into a good position. As the laps wound down, I kept putting myself further and further towards the front of the group. Coming down to the last few laps, I had a little bit of an issue with the rear end (of the bike) just coming around on me a bit, but we ended up P4 after sliding around a little bit on the last corner and losing some of my drive. But, P4 was really good, and it shows that America is here to fight."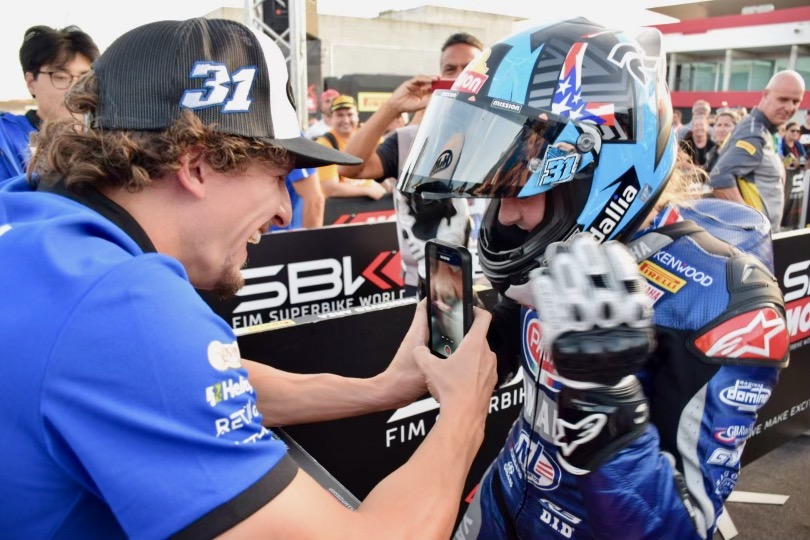 In race two, which was an eight-lap sprint, the Pennsylvanian made an even quicker advance to the front. From 10th on the grid, she was in sixth place at the end of the second lap, then fifth after lap three. With just two laps to go, Yaakov was in fourth and poised for a podium finish. She led the race a couple of times and, at the checkered flag, she ended up in second, just .252 of a second back from the race winner.
"Race two was great," commented Yaakov. "Another really good start. I put myself in a really good position in the first few laps, which I was actually very surprised about. I led a lot of laps, which I was really happy about, and I showed that America is very strong (in road racing), and we're not playing around. I'm really excited, really happy for next year. This gives me a lot of motivation. This race was for my brother Dylan, as well as (injured WorldSSP300 rider) Victor Steeman, who is in the hospital right now."