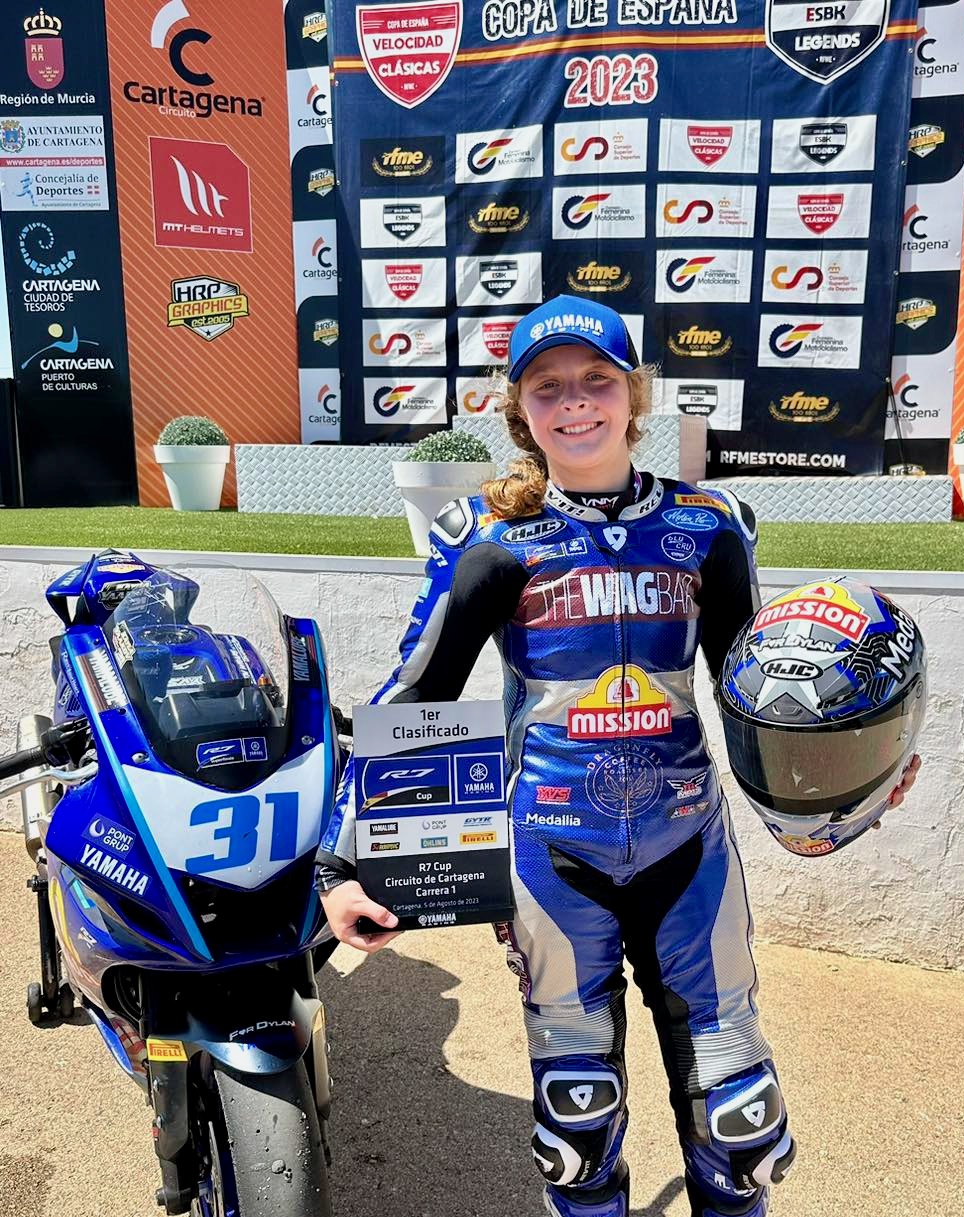 REV'IT! Twins Cup Championship rookie Kayla Yaakov had a weekend in Spain she'll never forget.
The 16-year-old American from Gettysburg, Pennsylvania, went two for two in round two of the 2023 Yamaha bLU cRU R7 Cup Championship, which took place this weekend at Circuito de Cartagena in Cartagena, Murcia, Spain. She was the only MotoAmerica rider and also the only American in the field of 16 riders who were selected by Yamaha to compete in the Championship series.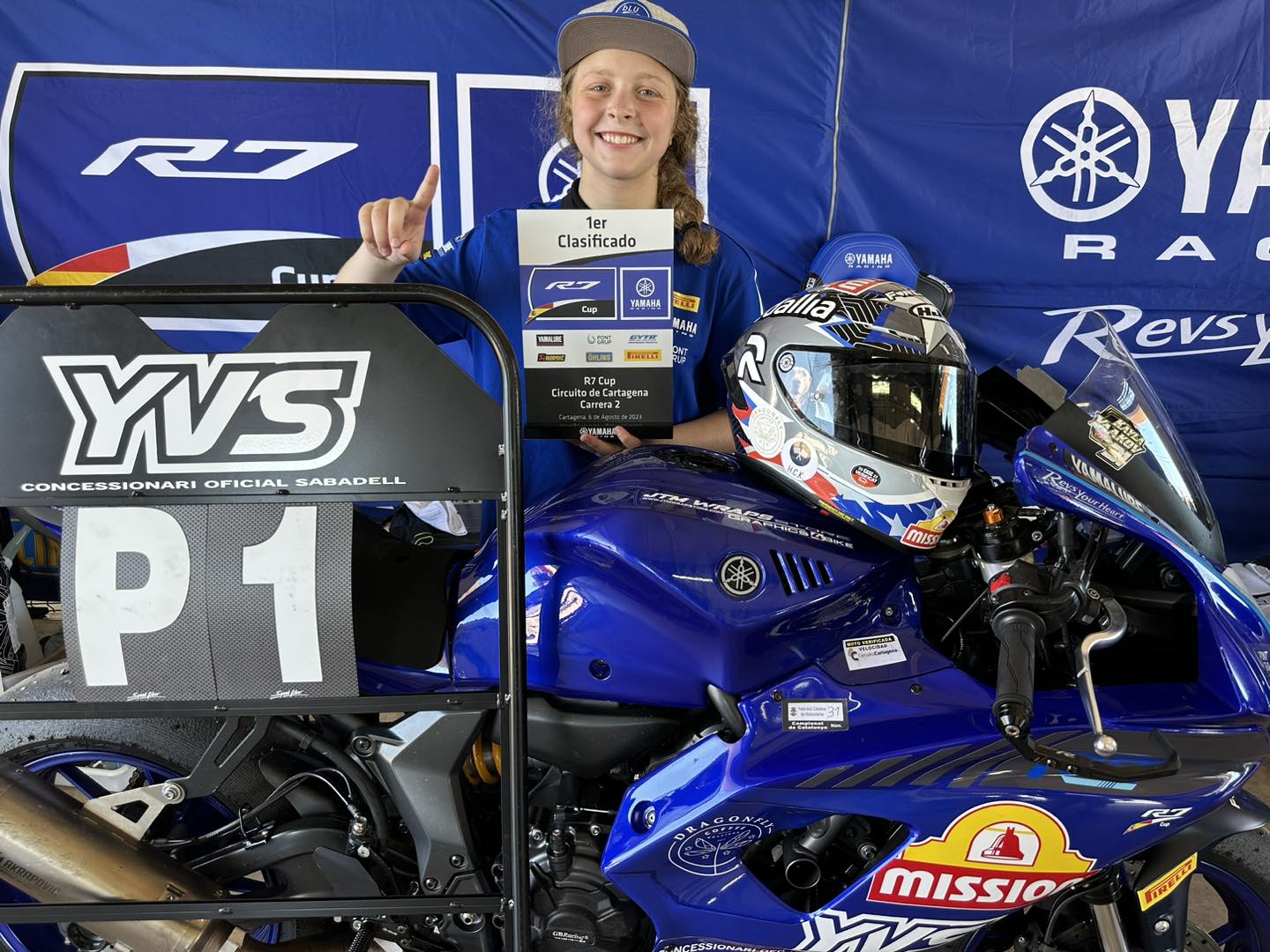 Aboard her Team YVS Sabadell – Concesionario Yamaha YZF-R7, Yaakov won Saturday's 10-lap race one by .118 of a second over Matias Perez. Then, on Sunday, Yaakov did the double and also won Sunday's 13-lap race two, crossing the finish line more than five seconds ahead of second-place finisher Yeray Saiz.
It was a perfect weekend for Yaakov, who set the pole in Friday's final qualifying while also setting a new lap record, then she notched the first double-win of her career in the weekend's two races, and she also set another new lap record during Sunday's race, breaking her own record from Friday's final qualifying.
"I couldn't have asked for a better weekend here in Spain at Cartagena," Yaakov said. "A seemingly perfect weekend with my first pole position and two race wins! The races were amazing, having fought for the lead all the way to the checkered flag. My team here in Spain worked super-hard and were able to get me a setup that I knew I could win with. I'm so happy to get my first two wins of the season here in Spain and fly the American flag high. I can't wait to take what I've learned here and apply it for the remaining MotoAmerica REV'IT! Twins Cup rounds. See you all at Pittsburgh!"
Yaakov will be back with her The WagBar MP13 Racing Yamaha team competing in the next round of the REV'IT! Twins Cup Championship on August 18-20 at Pittsburgh International Race Complex during the MotoAmerica Superbikes at Pittsburgh event.
For the full 2023 MotoAmerica schedule and to purchase tickets for MotoAmerica events, click HERE
For information on how to watch the MotoAmerica series, click HERE