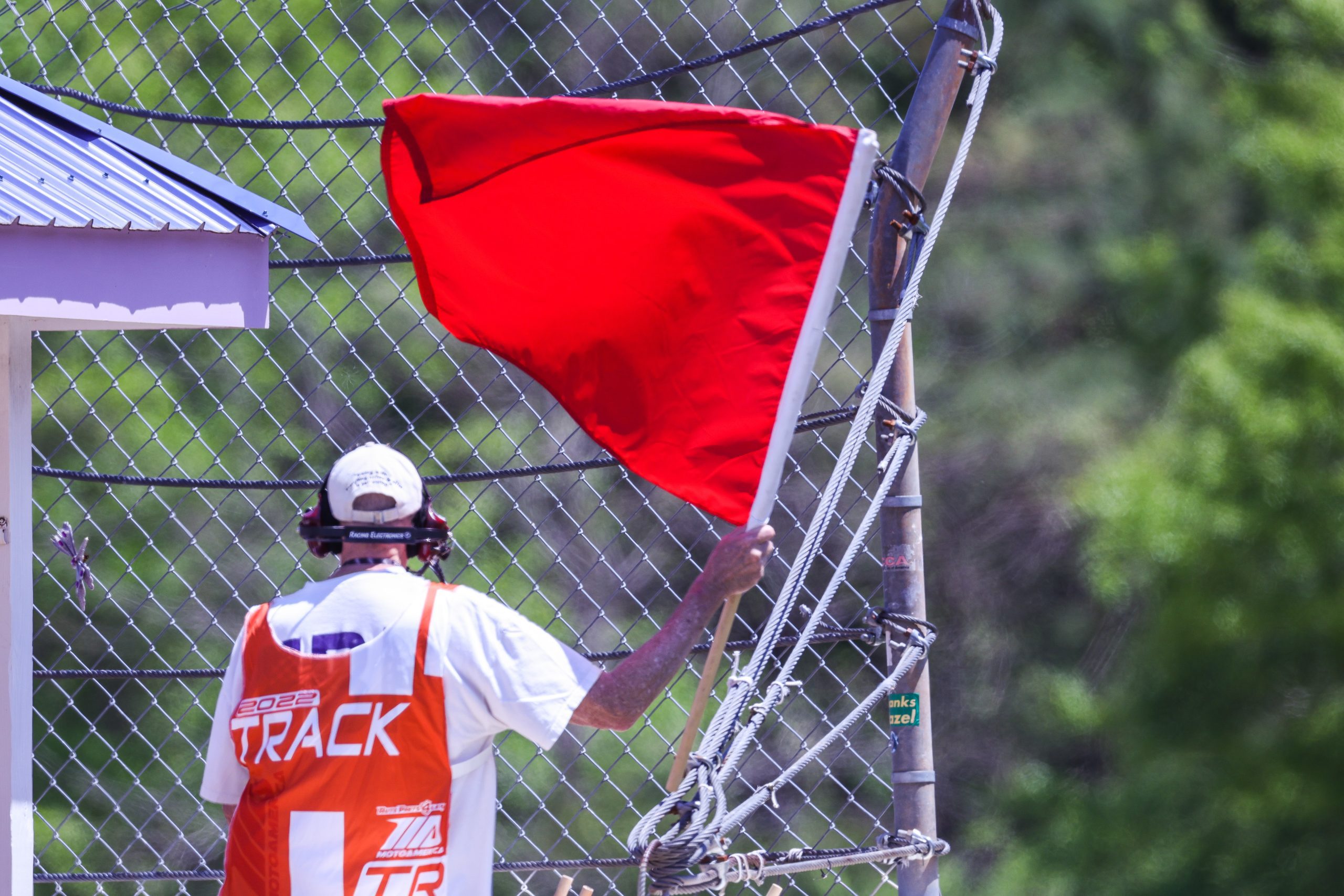 On any MotoAmerica race weekend, other than being aboard one of the race bikes that are lapping the road course during practice sessions, qualifying, or the actual races, the next best place to be is as a track marshal in a corner, a flagging station, on the starting grid, or along pit wall.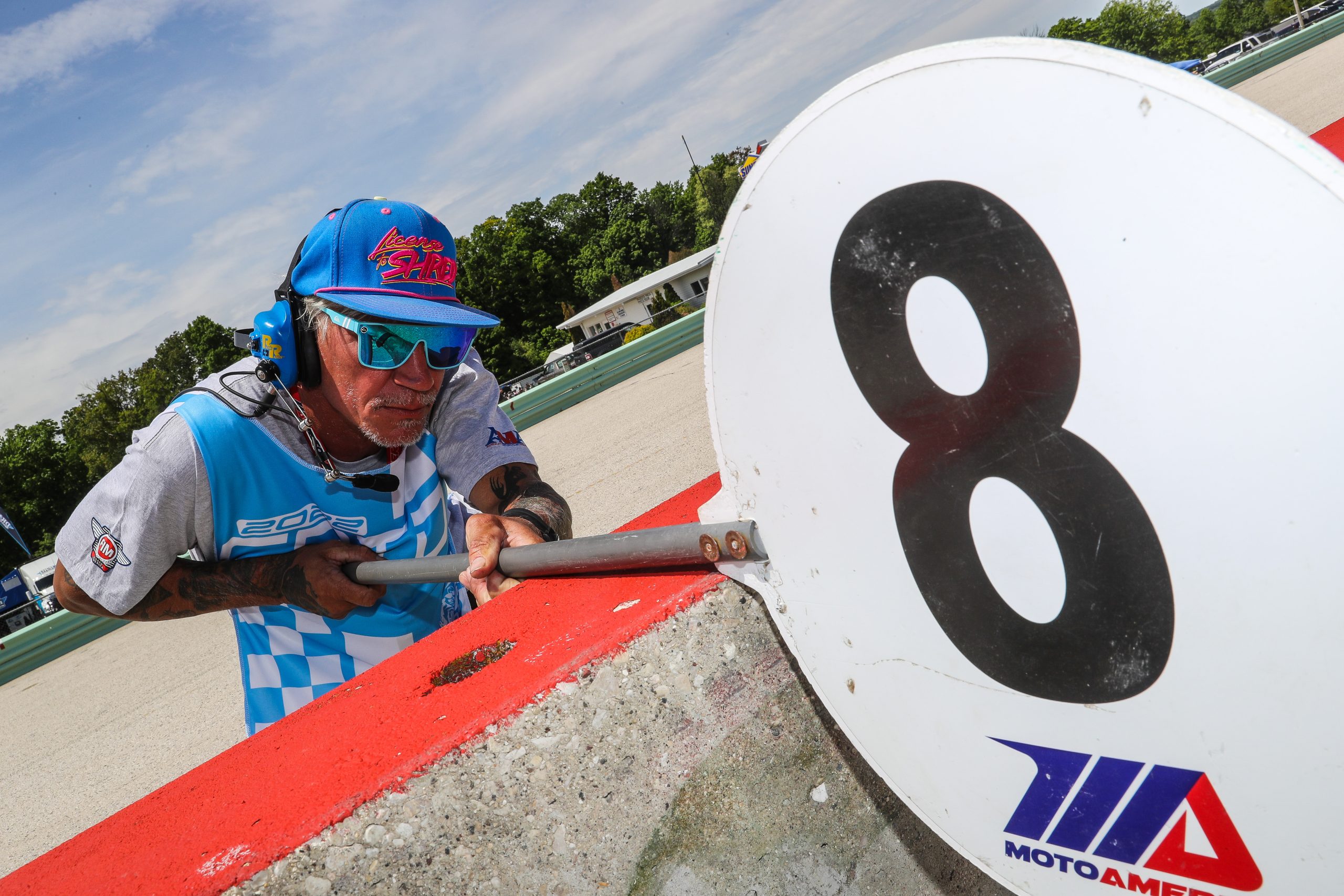 It's an enviable position where you are part of the show, occasionally might lay hands on a downed motorcycle, get to interact with the riders, and receive the admiration of the MotoAmerica staff, race teams, and especially the riders themselves. And then, there's the free admission, free meals, free parking, free camping, lifelong memories, and camaraderie of being part of a group of people who are the lifeblood of MotoAmerica.
Sounds great, right? But, how do you get started?
It all begins with a simple Zoom presentation.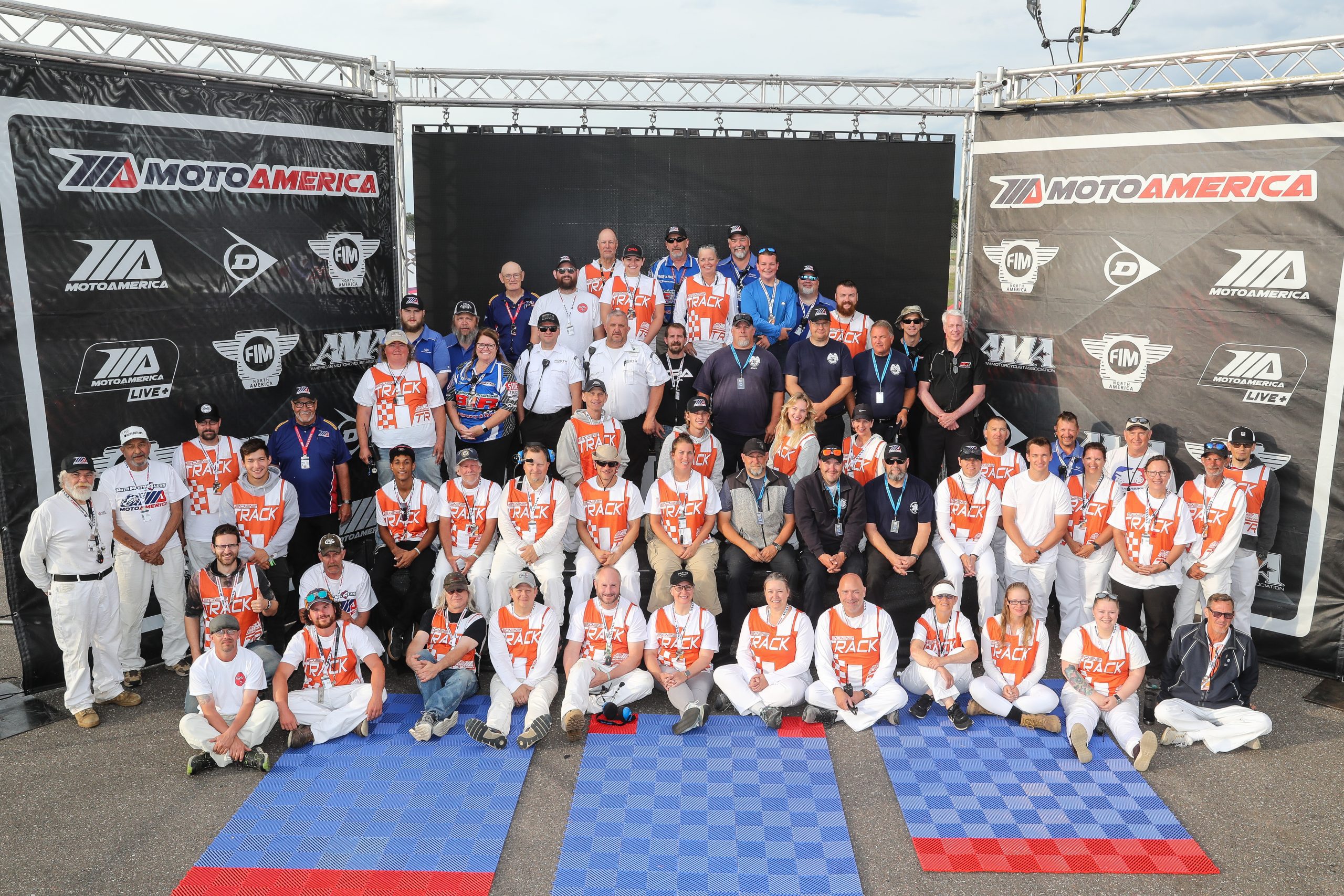 On Wednesday, August 24th at 8 p.m. ET (7 p.m. CT/6 p.m. MT/5 p.m. PT), MotoAmerica Chief Marshal David Hawley will deliver a presentation on serving as a track marshal. All you need is a laptop or smart phone, and you can join the presentation, which is open to anyone and everyone who has an interest in being a track cornerworker or grid marshal.
Besides being Chief Marshal for MotoAmerica, Hawley is also Flag Chief for the Red Bull Grand Prix of The Americas, the MotoGP event that takes place annually at the Circuit of The Americas in Austin, Texas. He's also a right jolly Brit and an accomplished actor, so we guarantee you'll be as entertained as you are informed by what Hawley has to say and show.
Joining the hour-long presentation is super-easy. Just click on the link below:
https://us06web.zoom.us/j/4734174702
No pressure. No pop quizzes. Just 60 minutes of interesting information and discussion about a part of MotoAmerica that you've been curious to find out about and would possibly also like to become a integral part of.
Here's a testimonial from Ken Overa, one of our track marshals from the Pacific Northwest, who works with us each year when we make our annual visit to Ridge Motorsports Park in Shelton, Washington:
"I have been a motorcycle road racing fan since I was in my teens, and I'm now 65. And, now that MotoAmerica has come back to the Pacific Northwest, I got involved with track marshal work. I like being part of the action on track, and it feels good to play a integral part in the race weekend. The riders and teams let you know how much you are appreciated…which is nice. I have worked as a track marshal for all three years that MotoAmerica has been coming to Ridge, and I plan on continuing to do so for as long as I can…basically for the Love of the Sport!"
Take it from Ken, and please join us.