Last year's King of the Baggers Invitational was a wildly successful, one-off event at WeatherTech Raceway Laguna, and it served as "proof of concept" for a whole new road racing class in the MotoAmerica Series.
For 2021, the word "Invitational" has been lopped off the name, while two more race weekends have been added to make the King of the Baggers a three-round championship. What this means is that the King of the Baggers is now open to anyone and everyone who wants to transform an Indian Challenger or Harley-Davidson Big Twin from a touring bike equipped with hard bags into a KOTB racebike equipped with top-shelf road racing components.
But how? Well, for that, we sought out the expertise of S&S Cycle, Inc. They're the ones who built the #29 Indian Challenger that Tyler O'Hara raced to victory in last year's King of the Baggers Invitational.
Here's the insider info from S&S Cycle on building a race-winning Bagger:
GROUND CLEARANCE
Road racing is rarely about the straightaways, and racing a Bagger is no exception. The not-so-secret to success is to hustle the big machines through the twisties as quickly as possible, and that requires cornering clearance.
So, the first step is to lean your Bagger over on each side and determine which hard parts touch first. Obviously, the floorboards are the first OEM parts that will need to be removed. After that, the wide OEM primary cover and low-slung stock exhaust system generally make contact next.
S&S Cycles' solutions for the Indian Challenger are:
● A billet-aluminum primary cover that is beveled on the bottom radius to keep the big 108-cubic-inch V-twin engine off the ground
● A 2-into-1 stainless steel exhaust system that is designed to be mounted high up on the chassis
● A billet-aluminum ignition cover that enables the exhaust to tuck in high and tight on the right side of the engine
STEERING ANGLE
Touring bikes generally have a very relaxed, slightly kicked-out steering angle, which is almost the complete opposite of the steep steering angle on most sportbikes.
S&S Cycles' solutions for the Indian Challenger are:
● A set of Indian FTR1200 forks (tuned for the weight of the Bagger)
● Billet-aluminum triple clamps that adapt the FTR1200 forks to the Indian Challenger head tube and provide adjustments for rake and trail to more closely match the specs of a proper road racing motorcycle
● 17" Performance Machine wheels, which enable the use of Dunlop road racing tires
● Billet-aluminum hubs that adapt the Performance Machine wheels to the Indian Challenger
● A revalve and spring change on the Indian Challenger's OEM Fox rear shock
● An adjustable suspension link that raises the rear end of the bike up for quicker steering and improved ground clearance
RIDING POSITION
The feet-forward riding position of a touring bike is comfortable out on the open road, but it is all wrong for road racing, which requires a much more aggressive body position with your knees bent and your feet up higher and beneath, or slightly behind, your hips.
S&S Cycles' solutions for the Indian Challenger are:
● Adjustable-position, billet-aluminum rearsets that are high enough to not touch down and also put the rider in a more active position to control the bike with their body
● Klock Werks Kliphangers handlebars that are adjustable for height and pullback to keep the rider lower and out of the wind while still being comfortable
● A Saddlemen custom-built seat that is taller and fitted to the individual rider
BRAKES
The OEM front and rear brakes on the Indian Challenger are perfectly suited for touring, but for race-level corner-entry speeds, upgrades need to be made.
S&S Cycles' solutions are:
● A Brembo front master cylinder, stainless steel brake lines, Brembo radial-mounted front calipers, Galfer floating front rotors, and Galfer brake pads
● A Brembo rear master cylinder, stainless steel brake line, Brembo rear caliper, Galfer rear rotor, and Galfer brake pads
REDUCED WEIGHT
Touring bikes are heavy, and to turn them into road racing motorcycles requires the use of lightweight materials in place of some of the stock components.
S&S Cycles' solutions for the Indian Challenger are:
● A custom-built, small-volume, aluminum fuel cell wrapped in a carbon fiber shell that mimics the Indian Challenger's stock fuel tank
● Carbon fiber front and rear fenders
● Carbon fiber hard bags
● Titanium and/or aluminum fasteners in place of heavier steel OEM fasteners
POWER
The Indian Challenger's liquid-cooled Power Plus 108-cubic-inch V-twin engine is a really solid motor and nearly race-ready in OEM form. But, since the engines run at much higher RPMs in the King of the Baggers Series, a few basic mods are required.
S&S Cycles' solutions are:
● A mild porting job on the cylinder heads
● Indian Stage 2 camshafts
● A K&N high-flow air cleaner, which combines with the 2-into-1 exhaust system to take more air in and pump more air out, thereby increasing horsepower
BYOB Also Stands For "Buy Your Own Bagger" Racebike
Not ready to build your own Bagger? Then, how about another option?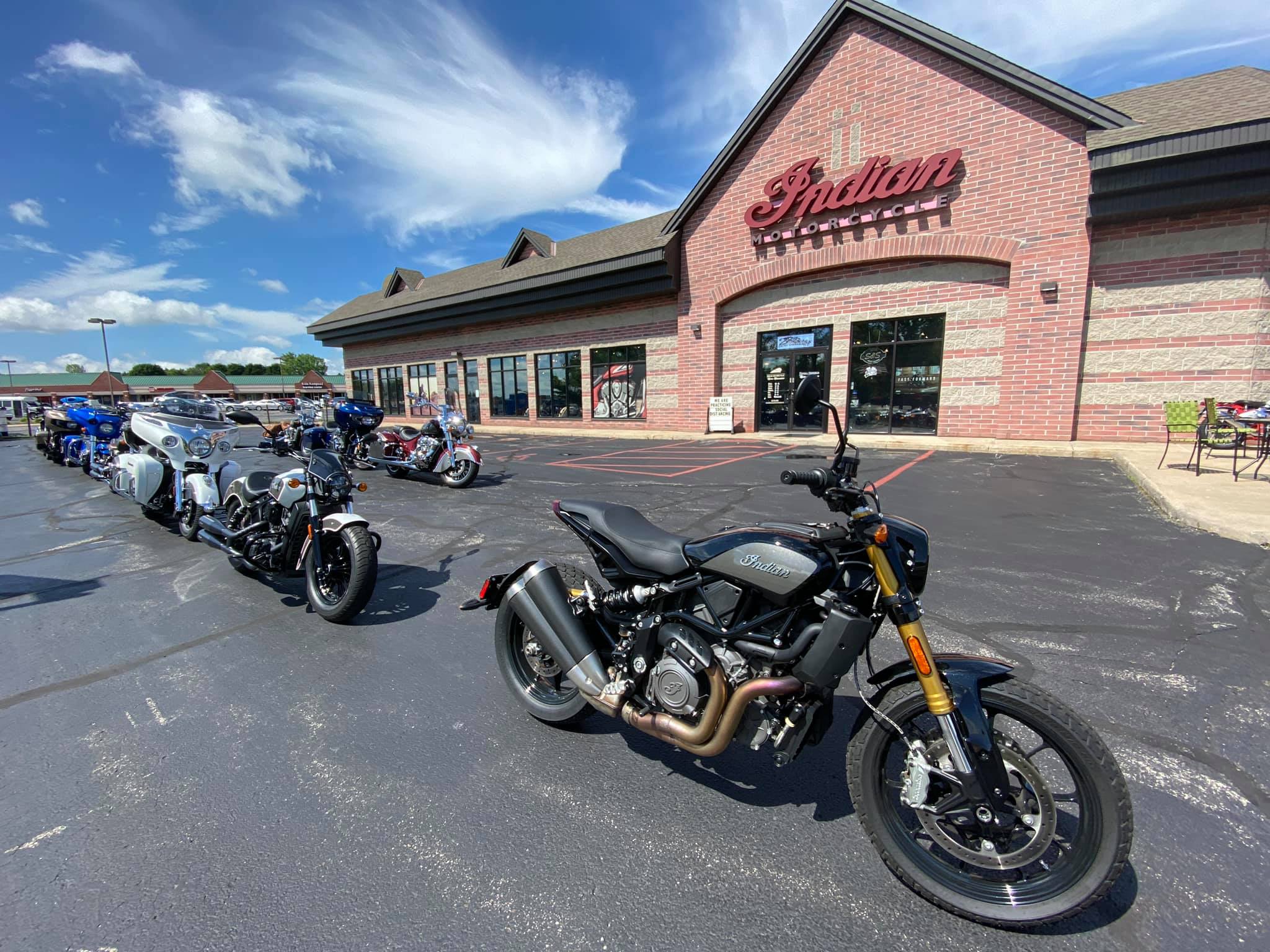 Through an exclusive partnership between S&S Cycles and Indian Motorcycle of Metro Milwaukee, you can purchase your own Indian Challenger King of the Baggers motorcycle built to your specs right at their dealership.
Bristling with all the same go-fast parts as Tyler O'Hara's 2020 King of the Baggers Invitational race-winning S&S Cycles Indian Challenger, your bike can be race-ready from the get-go.
For more information, contact Indian Motorcycle of Metro Milwaukee at 262-706-4050 or go to https://indianmotorcycleofmetromilwaukee.com
To purchase tickets for all MotoAmerica events, click HERE
For information on how to watch the MotoAmerica Series, click HERE
For the full 2021 MotoAmerica Series schedule, click HERE