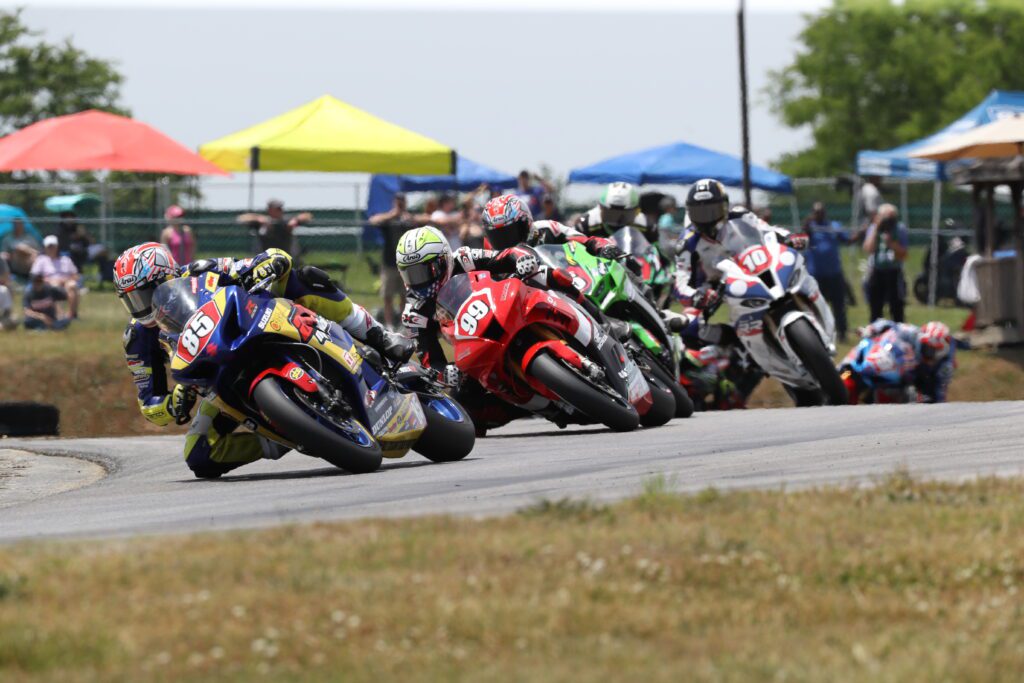 MotoAmerica, the premier motorcycle road racing series in North America, is pleased to announce that Anthony's Leatherworks will again be an official partner of the series for the 2022 Auto Parts 4 Less MotoAmerica Championship.
Based in Corona del Mar, California, Anthony's Leatherworks has been in the business of leather repair, alterations and restoration service for over 25 years and is the preferred leather repair center for Dainese, Alpinestars, REV'IT!, Spidi, AGV Sport and Mithos. Anthony's Leatherworks is also a business member of the AMA and prides itself on giving customers a superior service of leather repair that is required and demanded in the industry.
Anthony's Leatherworks specializes in motorcycle racing leathers and its services include full reconditioning, dyeing, minor and major repair jobs, accessory replacement, alterations, section replacement, crash-damage repair and custom laser leather engraving and cutting. Anthony's can also add all the required MotoAmerica patches on suits – either standard patches or those made of leather.
As part of Anthony Leatherworks' sponsorship agreement, they will be providing a drop-off option for customers at each of the 10 MotoAmerica rounds in 2022. Customers looking to get their garments repaired can drop off the leathers at a pre-determined spot, and they will be shipped back to California on the Monday after the races for repair. Upon completion of the repair, the leathers will then be shipped back to the customer.
"Anthony's Leatherworks has been a great partner for MotoAmerica as they provide a service for both our racers and our motorcycle-riding fans," said Lance Bryson, MotoAmerica's Director of Sponsorship. "The drop-off option has proven to be popular with our riders and fans as it's a great way for people to get repairs done to their leathers when going to Anthony's shop in California isn't an option."
"We're excited to be a sponsorship partner of MotoAmerica for a third straight season," said Anthony's Leatherworks owner Greg Sermabeikian. "The partnership has been great for both parties. Our customer base has grown through the relationship, and we are looking forward to another great season of racing and interacting with our customers and MotoAmerica fans."