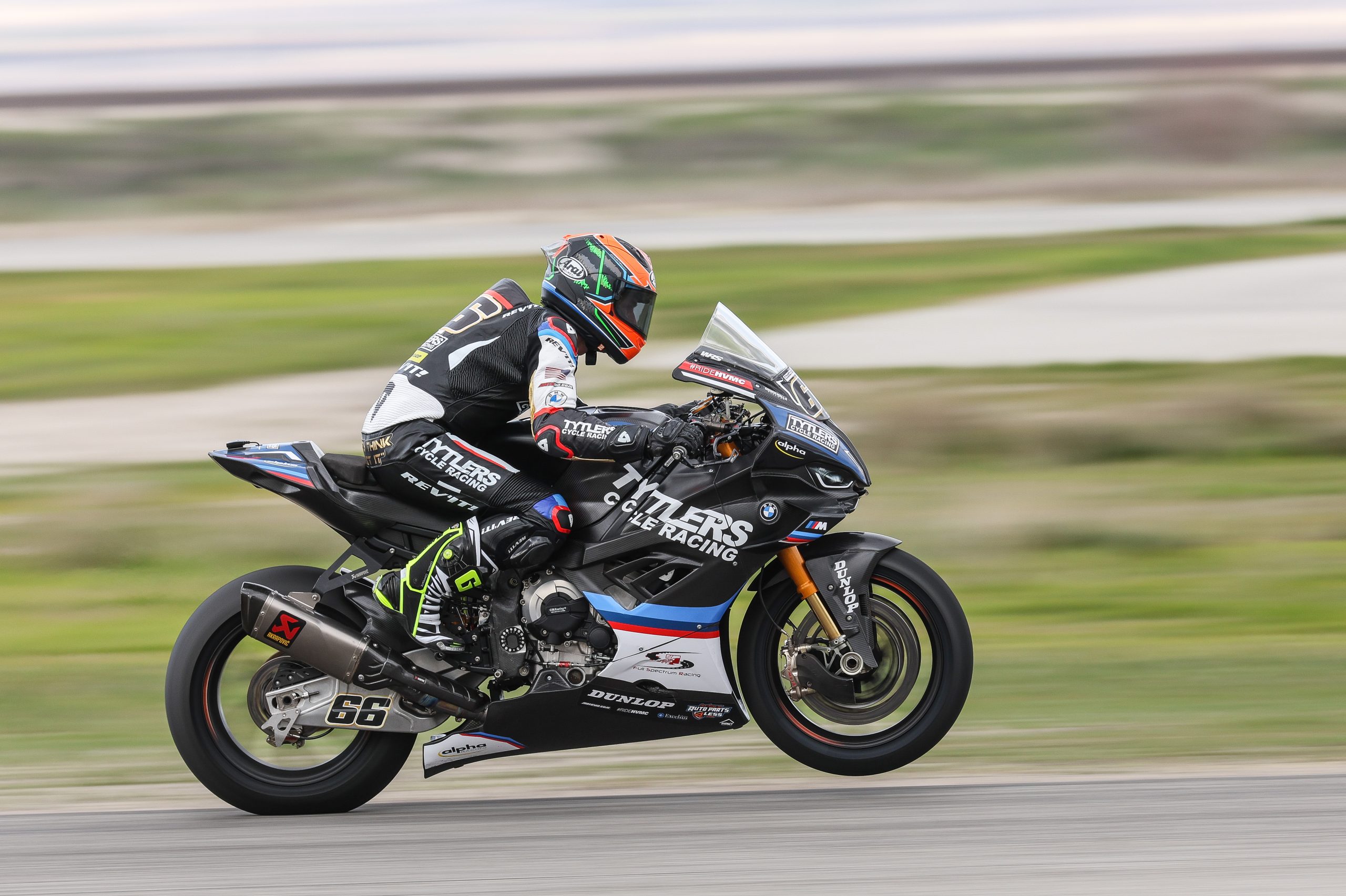 If I were to describe some of what I do at MotoAmerica, I could sum it up in the following four words: "beat around the bush." The phrase has taken on a bit of a negative connotation over the past, oh, half a millennium, and it has come to mean "vacillate," "prevaricate," or simply "avoid getting to the point."
The earliest appearance of the phrase is in a Medieval poem found in Generydes, a Romance in Seven-Line Stanzas by W. Aldis Wright. Written in the 1440s, the poem includes the following line: "Some bete the bussh and some the byrdes take."
"Beat around the bush" was a hunting term that described when people used to beat bushes to stir the birds from them so others could catch them in nets. It was the start of the actual capture, but not the end result, so you can see how it evolved into a synonym for not getting straight to the point.
But, for me at MotoAmerica, I more literally beat around the bush. You see, it seems that some riders and teams in our paddock are a bit recalcitrant—intentional or otherwise—about getting the word out about their plans to go racing.
Oh sure, we've published some press releases and I've written some stories to announce several teams and riders who are participating in the 2023 MotoAmerica Championship. But I've also contacted a lot of riders and team owners and asked them to let us know about their plans for this season, but they have either declined to provide the information, not returned my calls and texts, or not proactively contacted me to get the word out about themselves or their riders.
That's OK. I've either kept their secrets, respected their privacy, or waited patiently till they felt the time is right. But, come on now, it's April and we're already past one round of the season. What's more, the season entry lists have been published on our website, and the entry lists for the upcoming round at Michelin Raceway Road Atlanta are also about to be published. I've beat around the bush long enough and, besides, to use another age-old idiom, the cat's pretty much already out of the bag.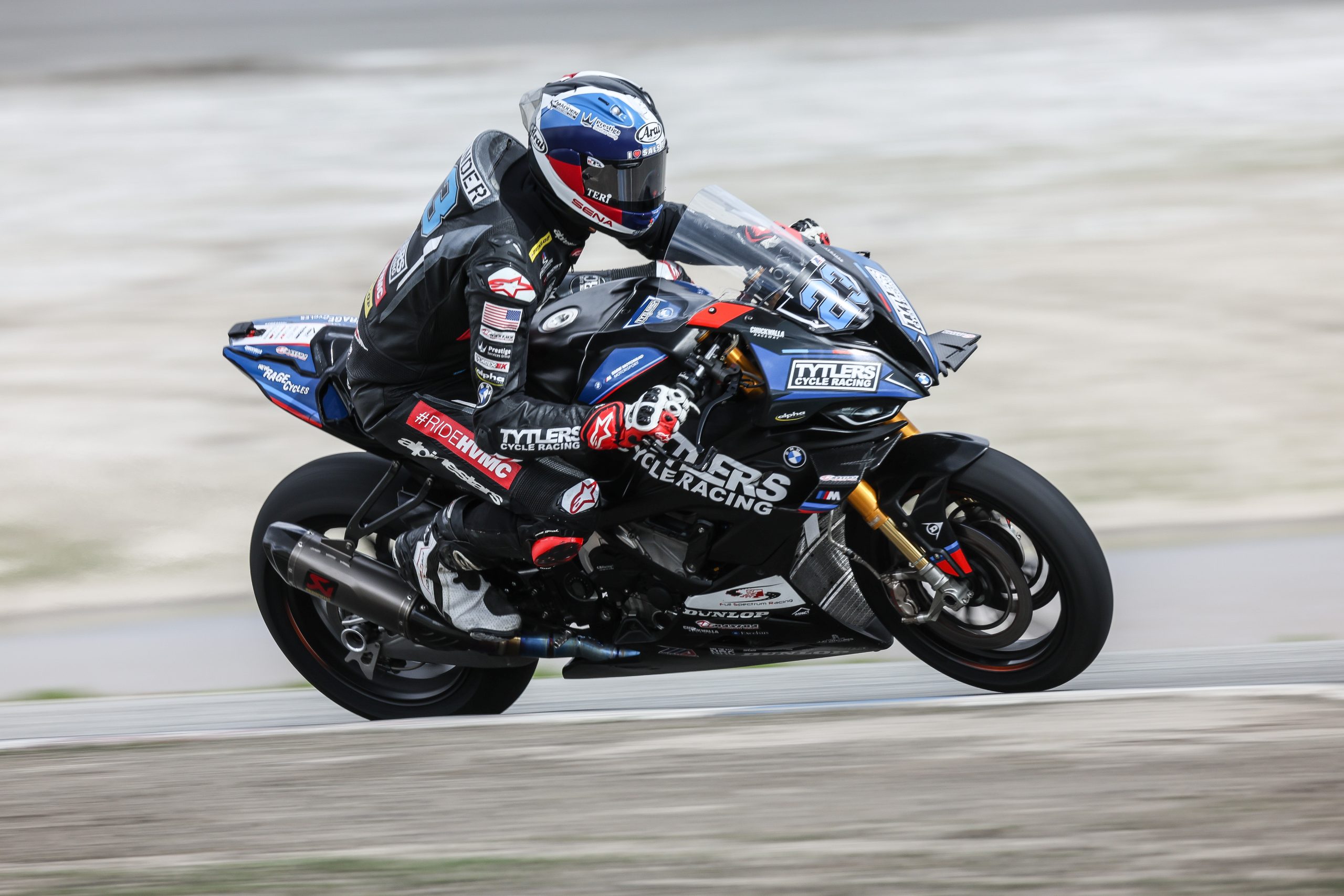 Tytlers Cycle Racing
6 Cameron Beaubier – Medallia Superbike – BMW M 1000 RR
23 Corey Alexander – Medallia Superbike – BMW M 1000 RR
99 PJ Jacobsen – Medallia Superbike – BMW M 1000 RR
37 Stefano Mesa – Supersport – Kawasaki ZX-6R
137 Stefano Mesa – Mission Super Hooligan National Championship – Energica Eva Ribelle RS
The longest and worst-kept secret in MotoAmerica history, five-time MotoAmerica Champion and former Moto2 World Championship contender Cameron Beaubier returns to the U.S. to headline Tytlers Cycle Racing's four-rider team that also includes incumbent team members PJ Jacobsen and Corey Alexander (who moves up from Stock 1000 to Medallia Superbike). Perhaps the only surprise about this team is that Stefano Mesa, who raced a Tytlers Cycle Racing Energica battery-powered bike at Daytona, will also contest the full Supersport Championship aboard a Tytlers Cycle Racing Kawasaki ZX-6R.
CW Moto Racing
78 Benjamin Smith – Medallia Superbike – Yamaha YZF-R1
We had heard rumors that long-time Supersport rider Benjamin Smith was trying "something different" for 2023, and when North East Cycle Racing introduced their two-rider Supersport team with incumbent rider CJ LaRoche being joined by Anthony Mazziotto, we were even more puzzled about the whereabouts of Mr. Smith. Well, the eminently likeable Pennsylvanian has moved up to Medallia Superbike where he will still be part of the bLU cRU, but with a new team and aboard an R1 instead of an R6.
Team Brazil
94/17 Danilo Lewis – Medallia Superbike and Supersport – BMW S 1000 RR and MV Agusta F3RR
A fixture on the grid aboard his BMW in Medallia Superbike, Danilo Lewis will be a busy rider in 2023 as the popular Brazilian will also campaign an exotic three-cylinder MV Agusta F3RR in the Supersport Championship.
Flo4Law Racing
91 JC Camacho – Medallia Superbike and Stock 1000 – Kawasaki ZX-10R
A rider who returns to MotoAmerica after a hiatus, and in his case, a very long hiatus, is JC Camacho. The former Yamaha Supersport rider will race a Kawasaki literbike this year in both Superbike and Stock 1000.
Orange Cat Racing
16 Ezra Beaubier – Stock 1000 – BMW M 1000 RR
51 Kaleb De Keyrel – Stock 1000 – BMW M 1000 RR
555 Chloe Maddrill – REV'IT! Twins Cup – Yamaha YZF-R7
Aligned with Motorsport Exotica last year, Orange Cat Racing is going it alone as a team in 2023, and incumbent rider Ezra Beaubier leads the charge for the three-rider team. Kaleb De Keyrel makes the jump to literbikes for the first time after spending all of his road racing career thus far on middleweight Supersport and Twins Cup motorcycles. Chloe Maddrill, the third rider on the team, becomes the first woman to make the transition from the Royal Enfield Build. Train. Race. program to become a professional road racer. She will make her debut in the REV'IT! Twins Cup class at Michelin Road Atlanta aboard a Yamaha YZF-R7.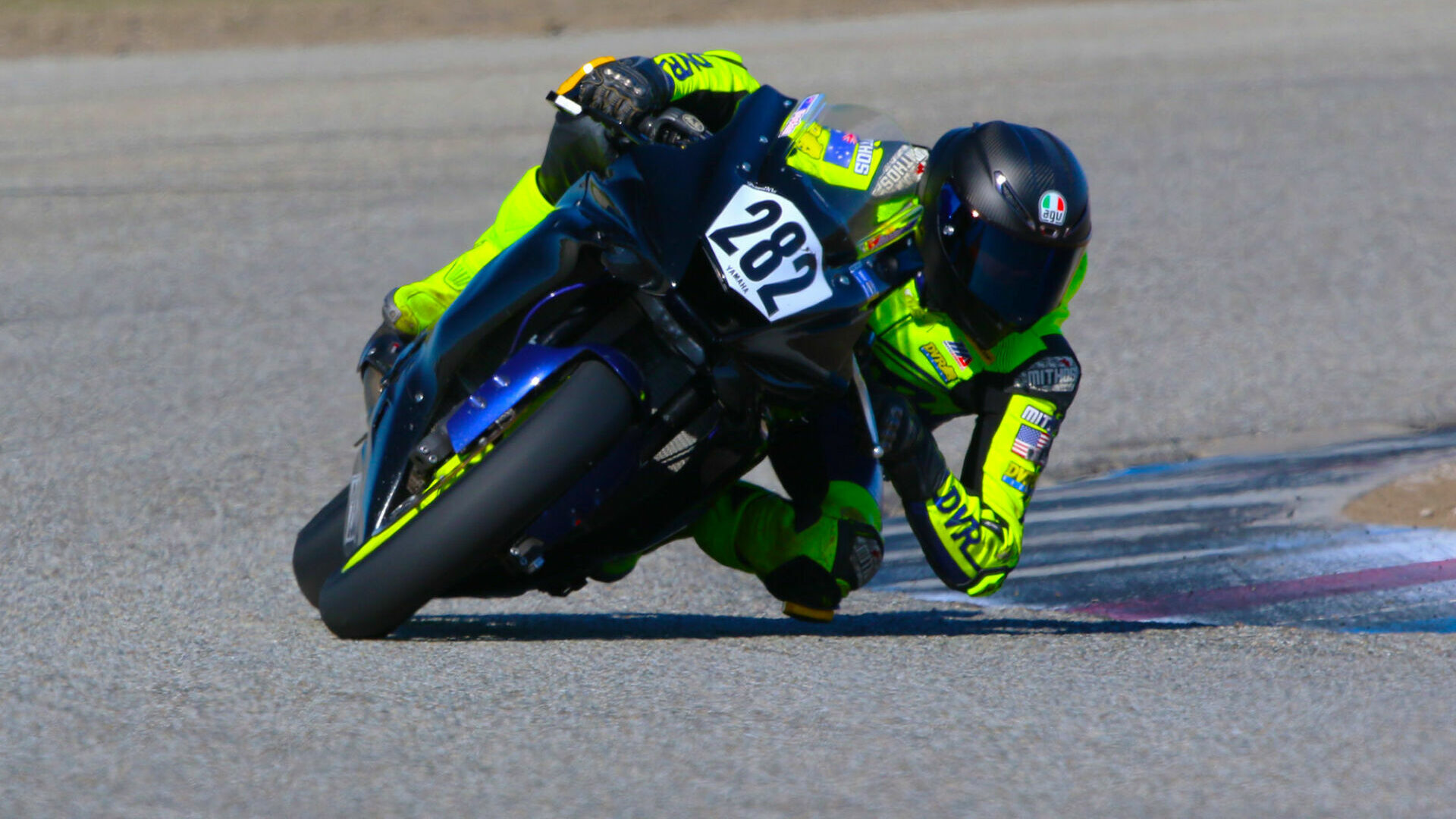 DVR Racing
25 Declan Van Rosmalen – Supersport – Yamaha YZF-R6
Brand-new to the MotoAmerica Championship, this Australian rider with a Dutch-sounding name will make his debut at Michelin Raceway Road Atlanta. Declan Van Rosmalen is already highly touted, and he's been working with both Josh Hayes and his J4orce Training program, as well as Toni Elias, to hone his racecraft for America.
Burleson Racing
96 Isaiah Burleson – Supersport – Kawasaki ZX-6R
The Prodigal Son returns. Well, maybe that's a bit too dramatic, but Isaiah Burleson, the son of 2006 Nicky Hayden AMA Road Racing Horizon Award winner Cory Burleson, returns to MotoAmerica after a few years away. Izzy last competed in the Junior Cup Championship in 2020, and he will be aboard middleweight machinery this year as a rookie in the Supersport Championship.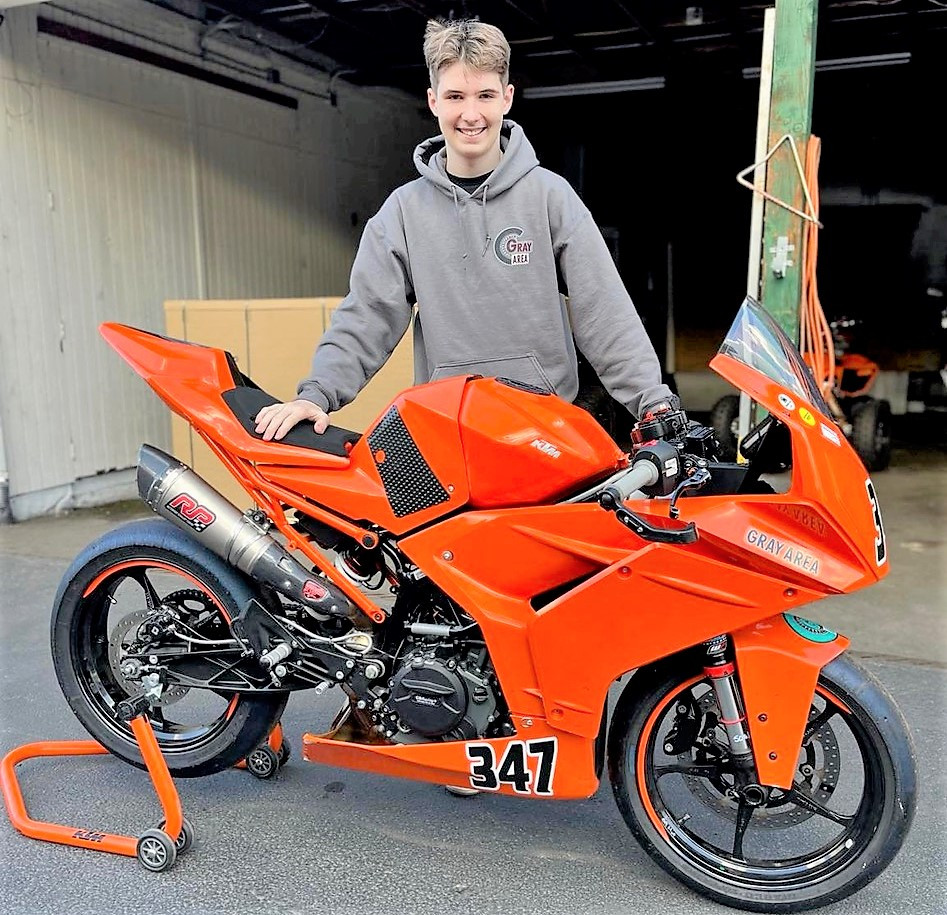 Fairium NGRT – Gray Area KTM Racing
34 Rossi Moor – Junior Cup – KTM RC 390 R
Winner of the 2022 Northern Talent Cup, 15-year-old Rossi Moor is making his return to the MotoAmerica series at Michelin Raceway Road Atlanta. The Oregonian, who was born in the U.S. and holds both American and Hungarian citizenship, has extensive road racing experience. In 2021, he finished third in the Northern Talent Cup and also raced as a wild card in the FIM Moto3 Junior World Championship event at Valencia. In 2020, he won the MotoAmerica Mini Cup 190 Championship and the FIM Ohvale 190 Mini Road Racing Championship. In 2019, he finished as runner-up in the CIV (Italian) Ohvale GP-0 190 National Championship, won the MotoAmerica Mini Cup race at Pittsburgh International Race Complex, and also won Ohvale GP-0 190 races in the Hungarian National Championship.
For the full 2023 MotoAmerica schedule and to purchase tickets for MotoAmerica events, click HERE
For information on MotoAmerica Live+, our subscription streaming service, click HERE