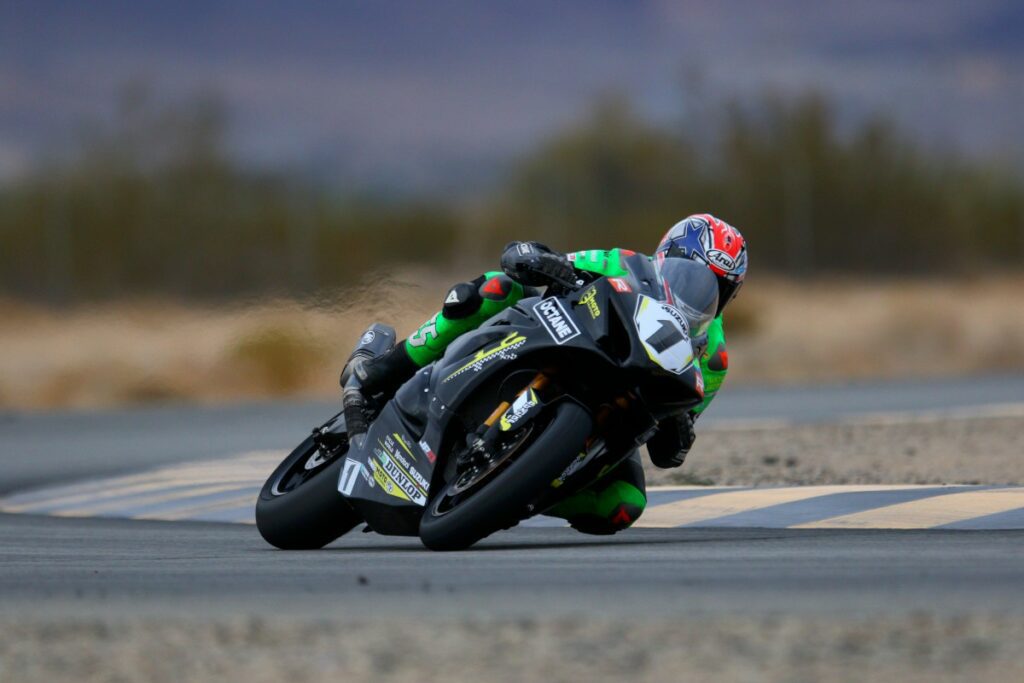 The following is from Michael Gilbert Racing…
Michael Gilbert is set to return to the MotoAmerica Superbike and Stock 1000 championships aboard a Team Hammer-prepared Suzuki GSX-R1000R while expanding the racing effort and paddock presence as the Cycle World® Powered by Octane/Chuckwalla Valley Raceway Team in 2022.
This season marks the return of industry-leading publication Cycle World to the MotoAmerica paddock, of which Gilbert holds a position as full-time Road Test Editor. Aside from creating original content focused on the racing effort, the collaboration highlights Cycle World's authority in unbiased, objective reviews and informative storytelling. Cycle World is owned by Octane® (Octane Lending Inc.®), the fintech revolutionizing recreational lifestyle purchases by delivering a seamless, end-to-end digital buying experience. Octane adds value throughout the customer journey: inspiring enthusiasts with its editorial brands, instantly prequalifying consumers for financing on dealer and OEM websites, and routing customers to dealerships for a fast and easy closing experience.
Chuckwalla Valley Raceway is also a major partner in Gilbert's racing effort. The southern California facility is home to a unique 2.68-mile circuit and the Chuckwalla Valley Motorcycle Association (CVMA) series, which has become a hotbed for wintertime testing and racing for MotoAmerica frontrunners. Gilbert is a four-time #1 plate holder at CVMA.
Junior Cup competitor Owen Williams will also race under the new banner in his second season as a MotoAmerica racer.
Michael Gilbert: "What an undertaking it has been to get the Cycle World Powered by Octane/Chuckwalla Valley Raceway Team off the ground! Still, I'm so excited to get the year started and go after the Stock 1000 championship and transition into full-time Superbike racing. We've had an amazing wintertime adapting to the Suzuki GSX-R1000R and I'm excited to see what the season holds."
Mark Hoyer, Cycle World Editor-in-Chief: "Racing has been a part of 'Team Cycle World' from the beginning, thanks to founding Publisher Joseph C. Parkhurst's love of competition. We are proud to carry on that tradition today, especially in support of our Road Test Editor Michael Gilbert. Michael's dedication to always improving his skills and getting the most of his motorcycle at a national level underlines Cycle World's dedication to the reader, and he anchors the most talented editorial testing team in the business."