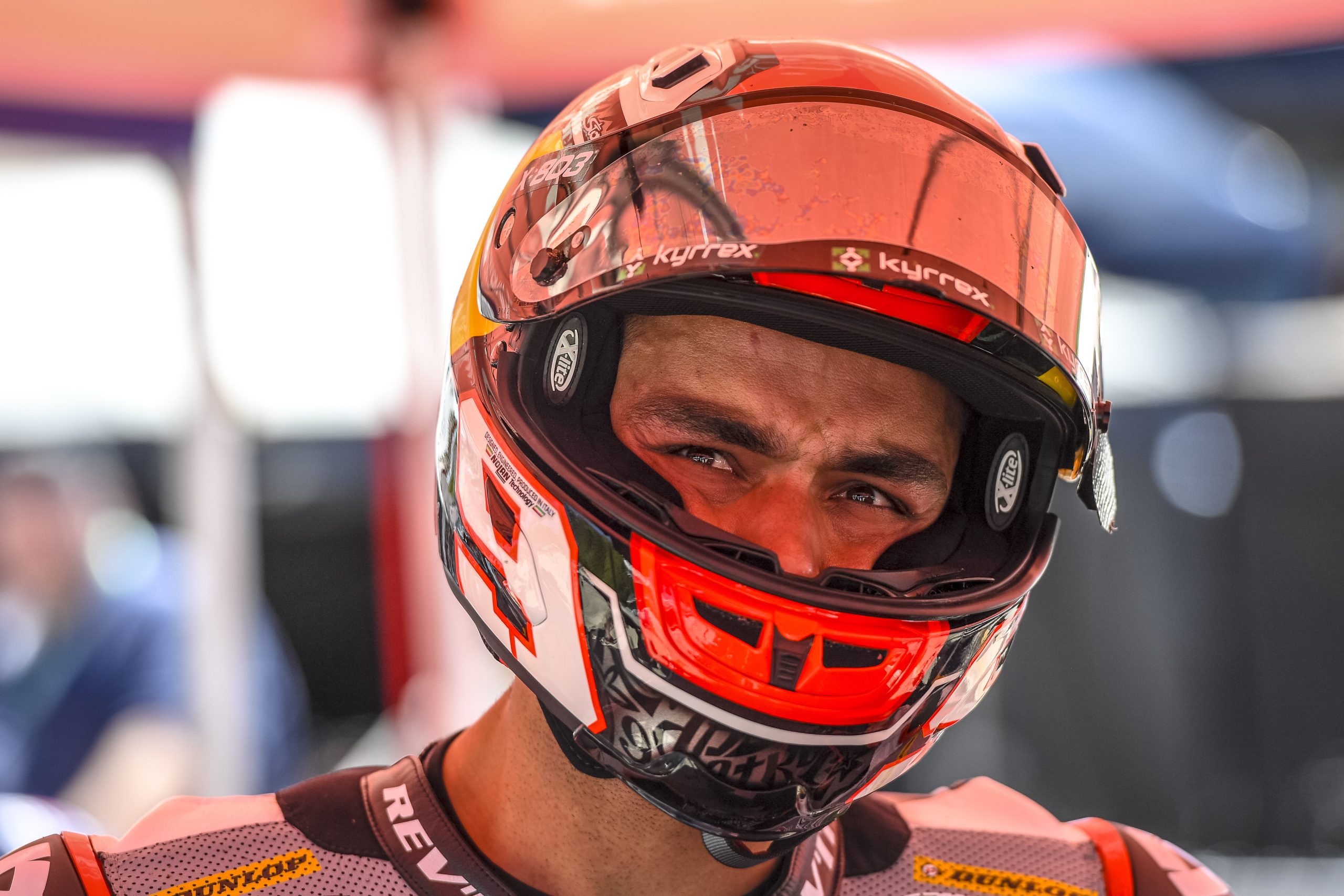 Imagine you're a motorcycle racer, and in the span of less than a year, you race in MotoGP, the Dakar Rally, and MotoAmerica Superbike. That is a grueling schedule.
Go to Danilo Petrucci's Twitter account, and under his photo and account name, it simply says three words: "I like wheels." Does he ever. But there are limits.
We talked to Petrucci in our latest podcast, and the schedule, plus the accumulating injuries as a result of that schedule, have clearly contributed to his state of mind thus far in his American adventure. But, as of Road America, things are looking up for the Italian.
"I will not do the Dakar next year," Petrucci told us, admitting that he needs time to recover from racing, and that he's been doing way more racing than recovering these past few months.
However, he isn't ruling out a possible wild-card entry in the World Superbike round at Portimao on October 7 through 9 after the MotoAmerica season concludes. He says it's something that his Warhorse HSBK Racing Ducati NYC team may want to do, so he will follow their lead.
One thing that Petrucci is clear on what he wants to do is to race again next year in the MotoAmerica Medallia Superbike Championship. Check out the full podcast episode for more from Danilo Petrucci: