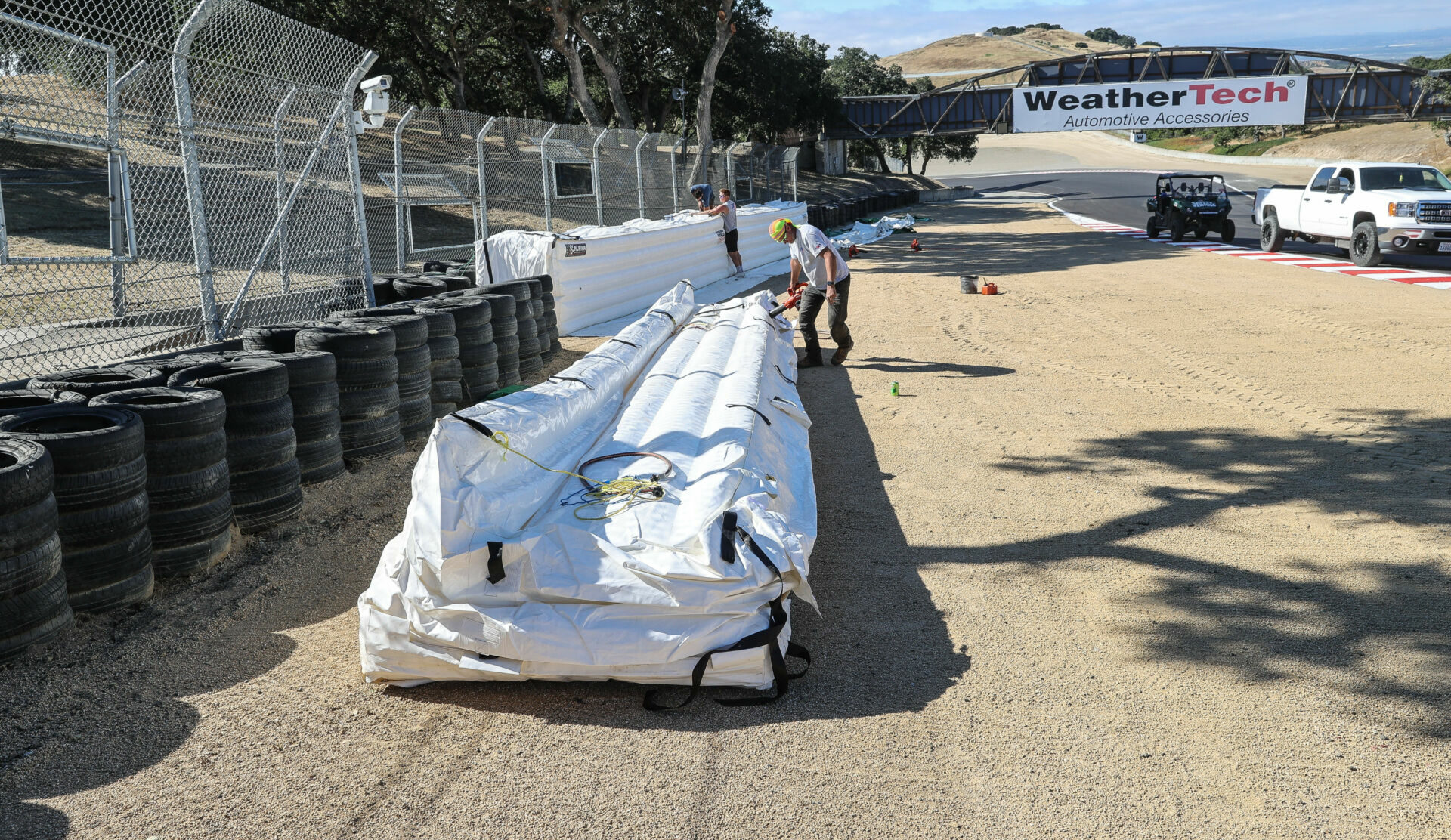 The following is from the Roadracing World Action Fund…
This year's "Rainey's Ride to the Races" event at WeatherTech Raceway Laguna Seca brought enthusiastic race fans and road racing stars together to have fun and raise money for the Roadracing World Action Fund. All of the 40 spots available for the ride were sold out plus several spots made available at the last minute, and each $500 ticket purchased included a three-day admission ticket for the MotoAmerica race weekend. Twenty tickets were purchased by the (Terry) Vance Family Foundation.
Others donating at the event were noted Roadracing World Action Fund contributor Leslie Stretch, who, with his donation of $25,000, tops the individual contributor list with an all-time total of $175,000 in donations; The Talbott Family Foundation, donating $10,000 ($50,000 total); and Mark Mitchell, donating $8,000 ($14,000 total). Other cash donations brought the total raised to nearly $100,000.
Road racing and track day organizations: N2 Trackday's most recent fundraiser totaled $33,553; PRE (Performance Riding Experience) Track Days raised $23,004; and OMRRA, $10,000. The California Roadracing Association (CRA), Yamaha Champions Riding School, and the Bagger Racing League each donated $5,000.
Many have donated this year to help replace Airfence sections lost in a fire which was caused by a crash at Road Atlanta; and RideSmart Motorcycle School in Texas is fundraising to cover deployment of much needed soft barriers at its school and track day events.
In Memory of…
NEMRR raised $21,461 in memory of Scott Briody, killed in MotoAmerica competition at Brainerd International Raceway in 2022.
The family of racer Jason Aguilar, who died in a bicycle accident, raised $966 on Facebook and donated it to the fund in his memory.