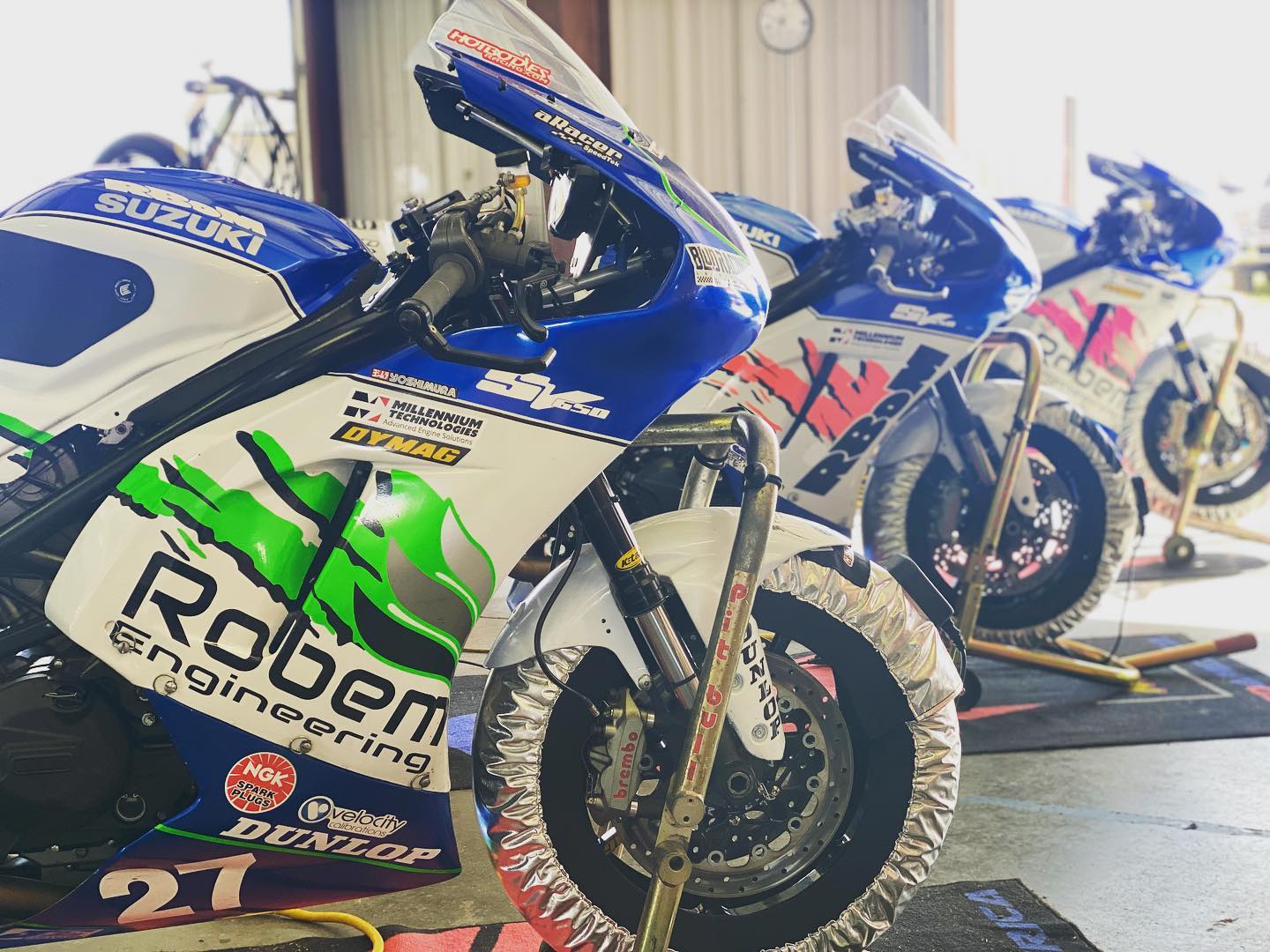 The following is from Robem Engineering…
Orient Express Racing has reached an agreement with Robem Engineering to supply trackside K-Tech Suspension service and support at all 2021 MotoAmerica events.
Eric Vallarta from Velocity Calibrations, a Certified Service Center, will handle the suspension service duties and work out of the Robem Engineering transporter. In addition to stocking a wide array of K-Tech suspension components, the Robem Engineering trailer will have a variety of Orient Express products in inventory, such as GB Racing engine covers, Dymag performance wheels, and Eazi-Grip tank grip products.
Orient Express has been the source for high performance motorcycle components since 1973. Please visit www.orientexpress.com or www.facebook.com/orientexpressracing, call 800-645-6521, or email [email protected] to discuss your performance requirements.
Robem Engineering manufactures custom-machined parts for Twins Cup competitors in addition to offering an assortment of engineering and manufacturing solutions. Visit www.robemengineering.com for more information.
Velocity Calibrations is based in St. Louis, Missouri, since 2012. Velocity provides motorcycle suspension and chassis services that are specially customized for each rider and their motorcycle. Please visit  https://www.velocitycalibrations.com/ or call 636-896-4488 for all your service needs.