Notice
: Function wpdb::prepare was called
incorrectly
. Unsupported value type (object). Please see
Debugging in WordPress
for more information. (This message was added in version 4.8.2.) in
/opt/bitnami/wordpress/wp-includes/functions.php
on line
5865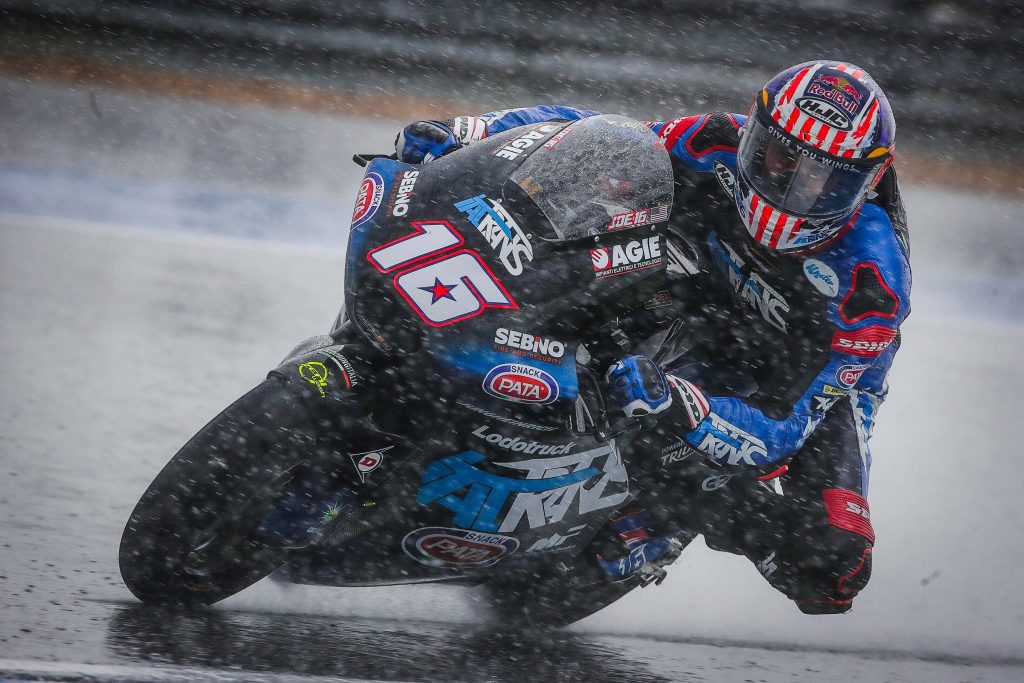 Italtrans Racing's Joe Roberts finished eighth in a wet and wild Grand Prix of Thailand that saw the race stopped and not restarted as the rain continued to pound the Chang International Circuit, with riders ultimately earning half championship points for their efforts. Behind Roberts came American Racing's Sean Dylan Kelly, the Floridian enjoying his best-ever GP result in 11th place in his rookie season.
Kelly's teammate Cameron Beaubier, meanwhile, shot from the fourth row into third place off the start, then made a pass for second on the opening lap, only to crash when he ran wide onto the wet and slippery curbing. Beaubier slid to a stop in front of the pack, fortunate to not get struck.
From there, it was a case of survival for most of the field, with heavy rains ultimately bringing about a stoppage to the race. After a long delay, it was stopped and not restarted. Since the race had not run at least two-thirds of the full distance, half-points were awarded.
The race was won by Elf Marc VDS Racing Team's Tony Arbolino with Gresini Racing Moto2's Filip Salac second and Flexbox HP40's Aaron Canet third.
"Today, we raced in strange conditions. It wasn't the classic race we are used to, but we still finished in the points," Roberts said in a team release. "Now, let's look at the next challenge in Australia."