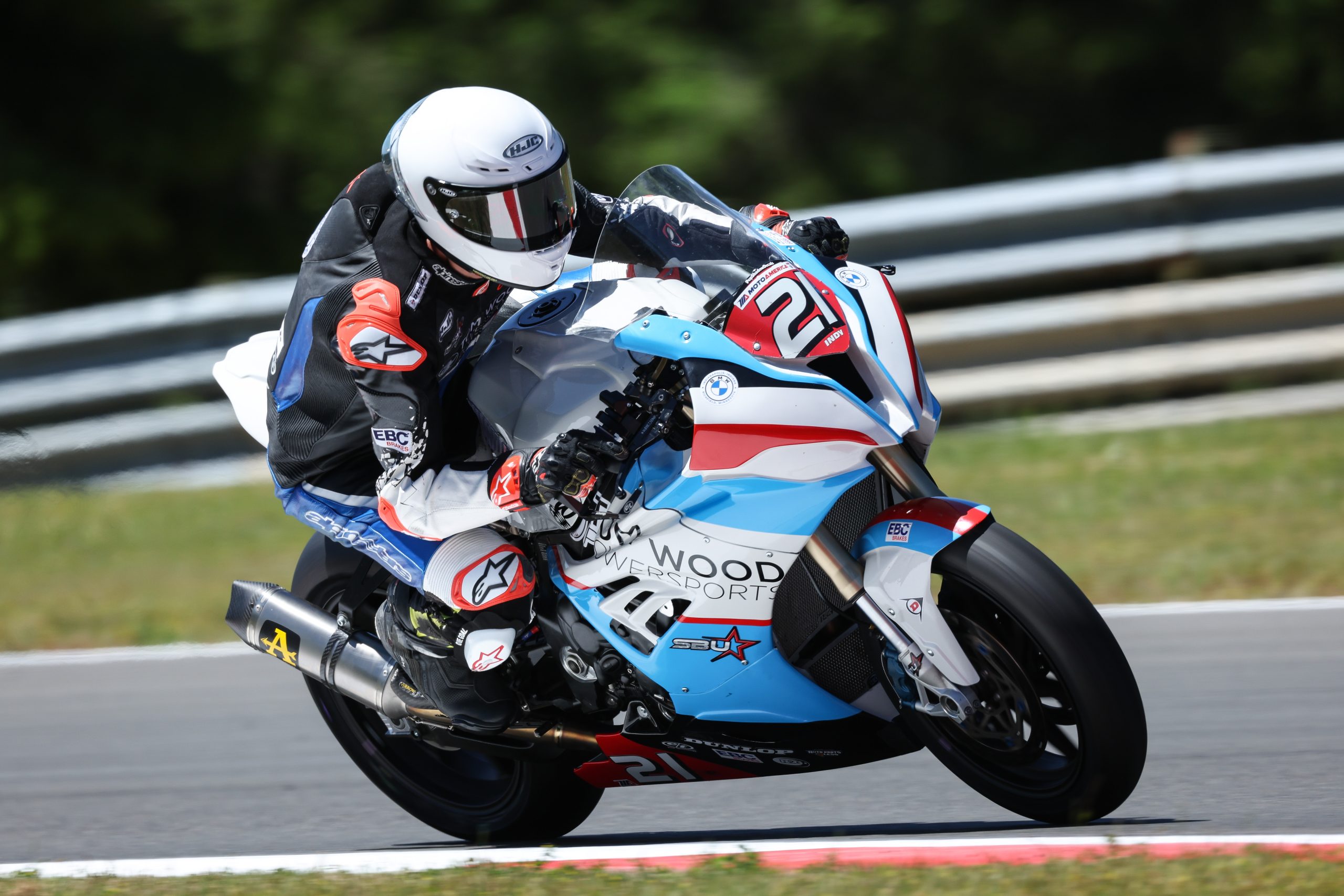 Nolan Lamkin has been with MotoAmerica since our inaugural year in 2015. Joining the series as a 14-year-old, he competed for two years in the KTM RC Cup. In 2017, he moved up to Superstock 600 and then Supersport where he raced a Cycle Gear-sponsored Yamaha YZF-R6 for the past five years.
For 2022, Lamkin ascended another rung on the MotoAmerica development ladder, and it was a big step. He joined MotoAmerica's literbike riders in Stock 1000 and Superbike Cup aboard a motorcycle that is more befitting of his six-foot, two-inch stature. The Indianapolis native successfully gathered sponsorship support from Tom Wood Powersports and is now racing a 2022 BMW S 1000 RR.
Over the past few years, we've published stories and information provided by Lamkin, in which he freely gave his Yamaha R6 data and setup information away in order to give back to the sport he loves. As he developed his middleweight motorcycle, he shared his insights with us and our readers.
Well, now that Lamkin is aboard a literbike, he is still sharing virtually everything he knows and learns. It is early days for Lamkin in Stock 1000 and Superbike Cup, so he is taking it one round at a time, and that's also how he is chronicling his experiences. Via his Website, Lamkin provides an in-depth comparison between the 1000cc motorcycle he now races and the 600cc motorcycle that he raced for half a decade.
Now 21 years old, Lamkin also openly discusses the trials and tribulations of his 2022 season, offering tips and advice for any rider–even track day aficionados or racers competing at the club level–who has a literbike, in general, or a BMW S 1000 RR, in particular. And, even if you don't ride a 1000cc machine (or a motorcycle at all, for that matter), "Indy" Lamkin's blog is enjoyable not only to read, but to re-visit time and time again since it is an ongoing project.
To check out Lamkin's Website, click HERE
For the full 2022 MotoAmerica schedule and to purchase tickets for MotoAmerica events, click HERE
For information on how to watch the MotoAmerica series, click HERE