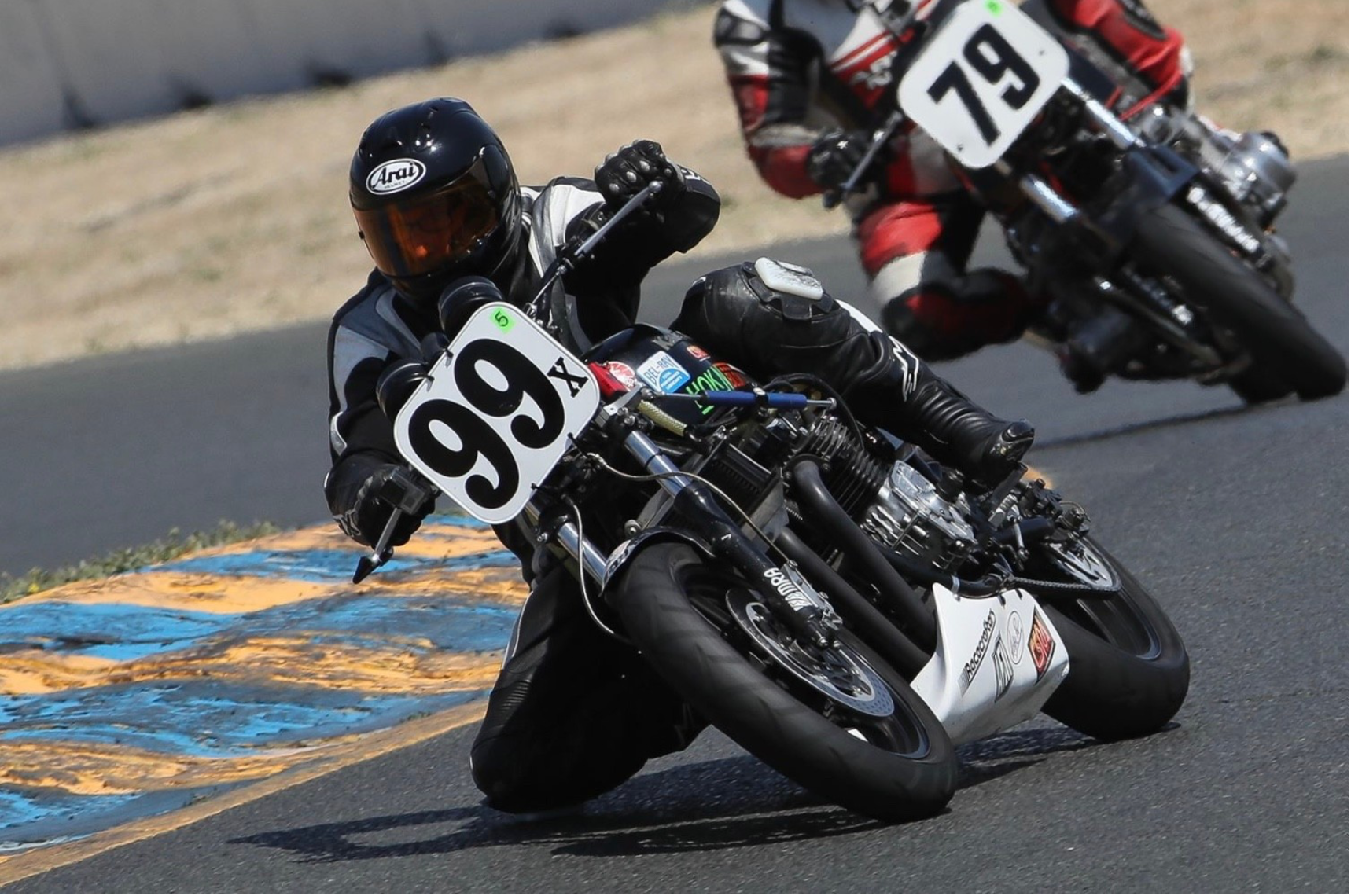 After two exhibition rounds of the 2020 MotoAmerica Heritage Cup, which took place at Road America 2 in June and Indianapolis Motor Speedway the weekend before last, it gets real at the GEICO Motorcycle MotoAmerica Speedfest at Monterey this weekend at WeatherTech Raceway Lagina Seca.
Round three of the Heritage Cup will feature riders from the California Superbike Racing Association (CSRA), who will be on track for a 30-minute practice session this Saturday at 1 p.m. Pacific. A 15-minute practice session will take place on Sunday at 8 a.m. Pacific followed by a 20-minute qualifying session on Sunday at 10:10 a.m. Pacific. And then, at 4:10 p.m. Pacific on Sunday, in a dramatic conclusion to the Speedfest at Monterey, the Heritage Cup and CSRA riders will be on track for their 8-lap feature race.
CSRA is dedicated to the preservation and racing of vintage Superbikes. According to Kevin McKee of the CSRA, who also rides the #900 John Woo Memorial Safety Project 1974 Kawasaki Z1 900, "CSRA is looking forward to our second event with MotoAmerica and the chance to again show the Heritage of Superbike racing in the U.S. Many of the bikes you'll see racing on track this coming weekend have great AMA history from the golden area of Superbike racing here in the States. Anytime CSRA grids up and races these historic motorcycles, the younger fans are always surprised how fast they can lap a racetrack. The older fans simply appreciate seeing these original Superbikes on track once again making beautiful noise."
Catch all the Heritage Cup on-track action this weekend via live streaming and Video On Demand with MotoAmerica Live+.