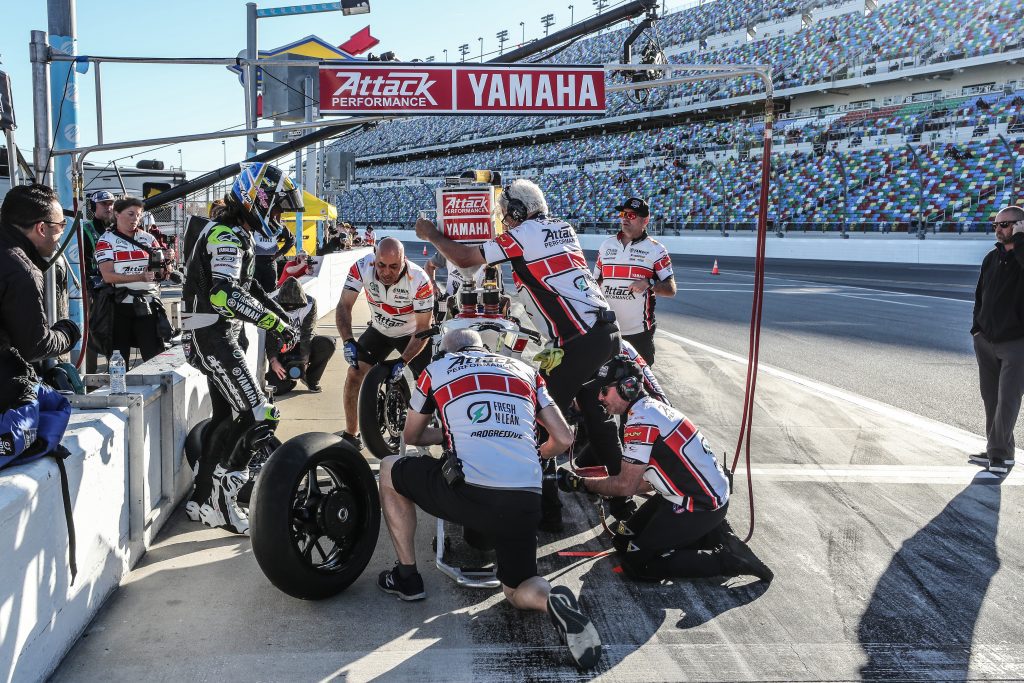 MotoAmerica, North America's premier motorcycle road racing series, is pleased to announce that MotoAmerica Live+ will again be the place to go for live coverage of the 2023 MotoAmerica Championship.
MotoAmerica Live+ is what you need for live and on-demand streaming of the entire 2023 MotoAmerica Championship – beginning with the Daytona 200 on March 11 – as it provides race fans with the option of watching all the action on the web, Roku, Android, iOS and Apple TV.
And now is the time to get signed up as MotoAmerica is currently offering an "early bird" special pricing of $89.99 until March 1. After March 1, the cost of watching all the action from the championship live will increase from $89.99 to $109.99.
Coverage on MotoAmerica Live+ features six to eight hours of coverage a day of the majority of practice, plus every lap of qualifying and race action live, in addition to exclusive interviews, and other special features from all the MotoAmerica classes, including the premier Medallia Superbike class, Supersport, Yuasa Stock 1000, Junior Cup and REV'IT! Twins Cup.
"MotoAmerica Live+ has proven to be very popular with our fans, especially so as the 2023 season promises so much excitement and is just around the corner," said MotoAmerica COO Chuck Aksland. "We will start with the Daytona 200 on March 11 and Live+ will be the only place where our fans who can't make it out to the races can watch it live. Last year's 200 was thrilling from start to finish with Brandon Paasch winning the race by just .007 of a second and, with Daytona historically producing close finishes, we're expecting more of the same this year."
MotoAmerica Live+ gets rolling March 9-11 with the only live coverage of all the MotoAmerica action from Daytona International Speedway, including the 81st running of America's most historic motorcycle race – the Daytona 200. In addition to the 200, MotoAmerica Live+ subscribers will also get to watch action from the opening rounds of the REV'IT! Twins Cup, Mission King Of The Baggers and Roland Sands' Super Hooligans National Championship.
For those wanting to purchase MotoAmerica Live+ on a race-to-race basis, individual races can be purchased for $12.99. For more information, visit motoamericaliveplus.com