Notice
: Function wpdb::prepare was called
incorrectly
. Unsupported value type (object). Please see
Debugging in WordPress
for more information. (This message was added in version 4.8.2.) in
/opt/bitnami/wordpress/wp-includes/functions.php
on line
5865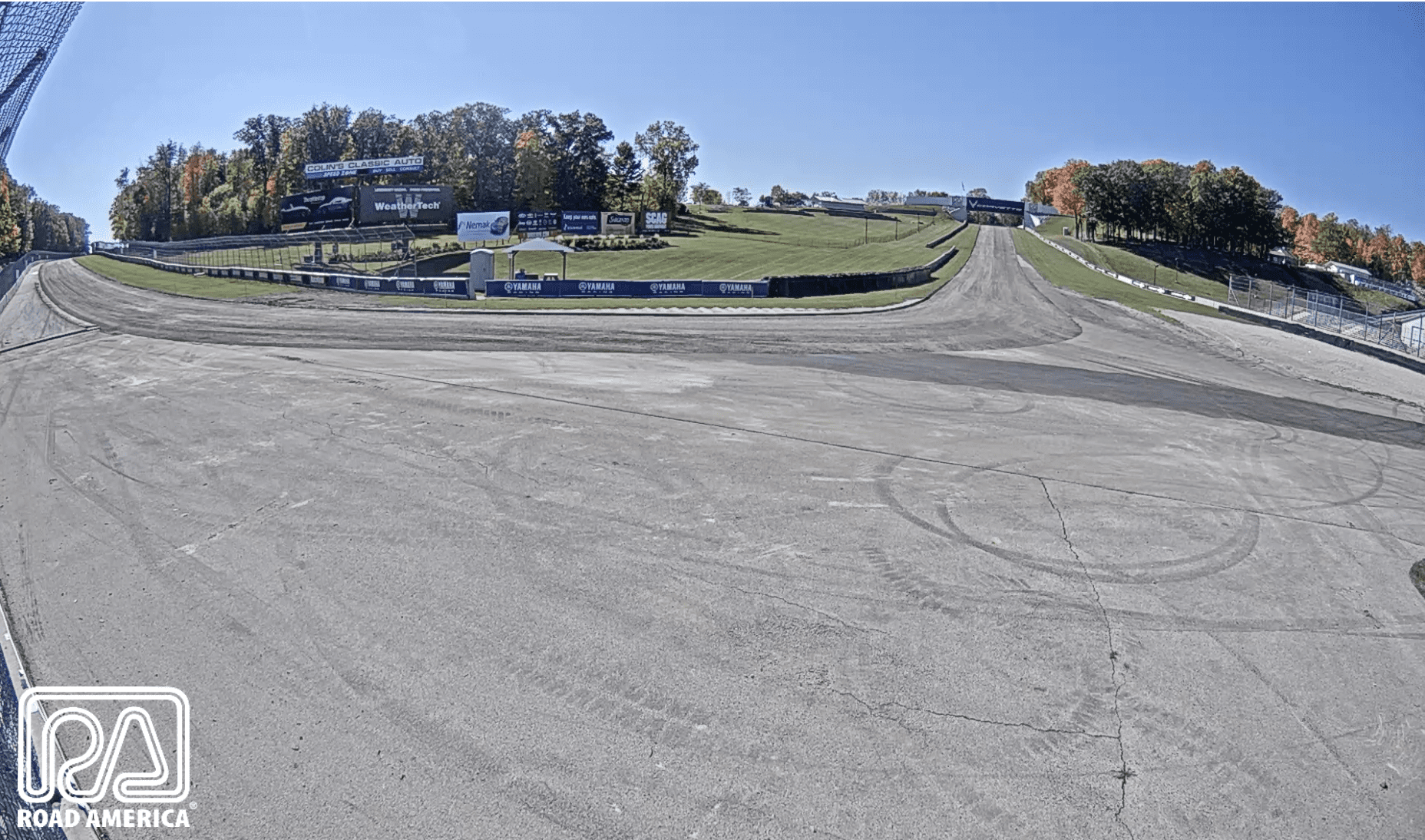 Road America is the longest racetrack that MotoAmerica goes to each year, and it's an icon of road racing–both two wheels and four–in the United States, not to mention the world. Millions of dollars in improvements have been made throughout the years, but the original 4.048-mile, 14-turn configuration has never been altered.
In addition, the storied circuit has not been repaved in its entirety since 1995. Last week, Road America began a major improvement project with the complete repaving of the entire race course, including pit lane. The process began with heavy milling machinery removing the old surface from the entire road course.
Despite the opportunity for adjustments to the track layout, no changes are being made to the architecture of the circuit. Track width, camber angles, and curbing locations are all expected to remain the same when the project is finished. The contractors have over 7,000 reference points to work from, and they have strict and specific instructions to put the track back "exactly as they found it."
The repaving was hinted at when we visited Road America this past June, and all the MotoAmerica riders and teams were excited about the news. Even Warhorse HSBK Racing Ducati NYC's Danilo Petrucci, who raced at Road America for the first time ever in 2022, was excited. He loved the facility this year, and he included the repaving of Road America as one of the reasons that he is considering returning to MotoAmerica for a second season in 2023.
To keep dibs on how the repaving project is going at Road America, just bookmark this page and revisit it often. It provides three live feeds of various parts of the Road America road course and pit lane. The entire project is expected to take around three weeks, which will give the new surface time to cure during the off-season.
Via the live feed, you can watch that glorious, new, ribbony asphalt get laid down on the race circuit at "America's National Park of Speed" and can dream about next year when you make your return trip to MotoAmerica Superbikes at Road America. Next June, you're almost certain to see a bunch of new lap records set on the brand-new and ultra-grippy surface.